Want to modernise your banking loan application?
Build an application that analyses credit risk with #IBMCloud Pak for Data on #RedHat #OpenShift
Click here to know more
Advertisements
The new OnePlus 7 series of smartphones went up for sale in India on May 16 for Amazon Prime customers and will be available for all starting May 17. The OnePlus 7 and the OnePlus 7 Pro run on the Snapdragon 855 SoC and come equipped with a 48MP Sony IMX 586 sensor. The duo differ mainly in terms of design and camera configuration. The OnePlus 7 series phones start at Rs 32,999 and go up to Rs 57,999 for the top-most variant of the OnePlus 7 Pro. To facilitate buying the phones, Cashify has announced an assured buyback value of up to 60 percent on the new OnePlus 7 series smartphones. Additionally, the online buyback platform is offering a special upgrade bonus on the phones.
There are some terms and conditions associated with Cashify's Assured buyback program that one should know about. First off, when one registers for the offer, they can get up to 60 percent buyback value of their OnePlus 7's or OnePlus 7 Pro's invoice if they sell it to Cashify within 6 months and up to 50 percent when sold within nine months. If the handset is sold back to the company within 12 months of purchase, one can get up to 40 percent back on their invoice value. Registering for the buyback offer is free and participants would need to share their invoice copy with the company to opt-in.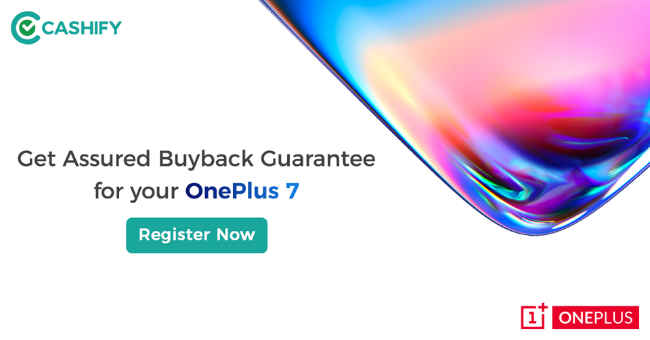 To qualify for the Assured Buyback Guarantee, one will need to abide by some rules. The OnePlus 7/7 Pro unit shouldn't be broken or damaged at the time of buyback and the screen shouldn't have cracks, lines or spots. So, a hard case and good quality screen protector is recommended. Additionally, the screen needs to be intact with the body of the phone and shouldn't be replaced from an unauthorised source. One will also need to return the phone with its original box and all the accessories that they get with it, along with a copy of their invoice. The phone should not be void of warranty for any reasons as well.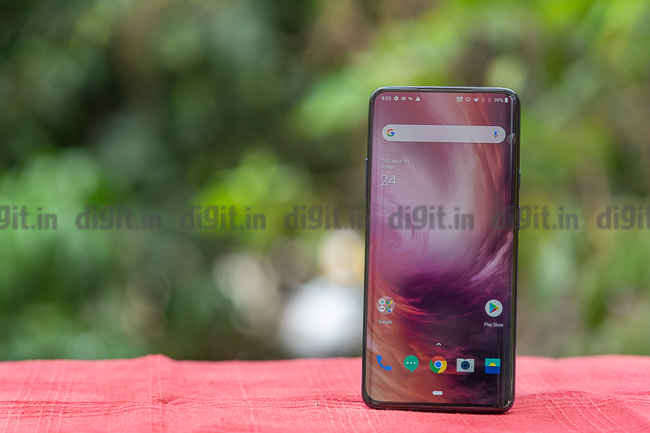 As mentioned above, Cashify is also offering a special upgrade bonus for existing OnePlus customers who want to sell their old OnePlus smartphones to them. Sellers will receive a coupon for a special upgrade bonus after registering for the Assured buyback program, which can be redeemed while completing the selling process on Cashify. The upgrade bonus can then be availed via Cashify's website, through the app and also via the company's offline kiosks. The upgrade bonus is applicable only when upgrading to the New OnePlus 7 series. You can go through detailed terms and conditions of the offer here.
Those who are interested in purchasing the OnePlus 7 Pro will have to shell out Rs 48,999 for its 6GB RAM + 128GB storage variant, Rs 52,999 for the 8GB RAM + 256GB version and Rs 57,999 for the 12GB RAM + 256GB storage variant. As for the OnePlus 7, the 6GB RAM + 128GB storage variant costs Rs 32,999, while its 8GB RAM + 256GB storage model is priced at Rs 37,999.
Read our UFS 3.0 storage test and comparison of the OnePlus 7 Pro here and its performace review here. Check out the OnePlus 7's first impressions here and the camera review and comparison for the OnePlus 7 Pro here.