OnePlus 9R has officially been confirmed to launch alongside the OnePlus 9 and OnePlus 9 Pro
OnePlus 9R has officially been confirmed to launch alongside the OnePlus 9 and OnePlus 9 Pro. The OnePlus 9R is said to be an affordable smartphone in the company's latest flagship lineup that aims to offer "a robust flagship experience at a more accessible price point." The OnePlus 9 series is slated to launch alongside the OnePlus Watch on March 23 in India.
In an interview with News18 Tech, OnePlus CEO Pete Lau confirmed that the OnePlus 9R is also launching alongside the OnePlus 9 and 9 Pro next week. An affordable phone in the flagship number series was leaked and was speculated to be called the OnePlus 9 Lite. However, now the name of the phone is confirmed but OnePlus is still keeping everything tightly under wraps.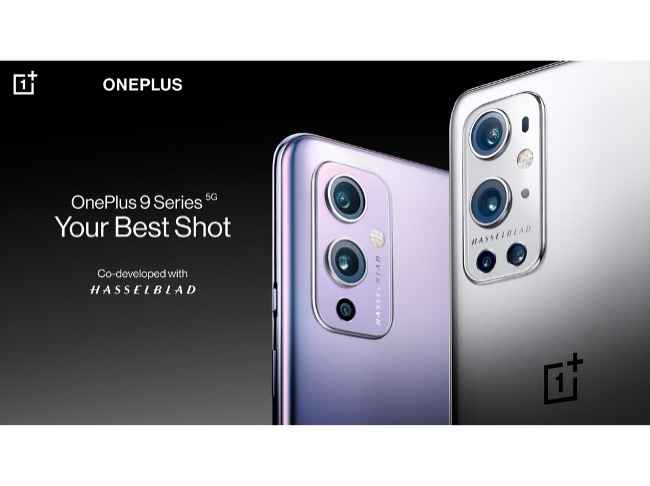 Pete describes the OnePlus 9R as a premium-tier smartphone that carries an affordable price tag. "The OnePlus 9R also reinstates our promise to make the premium OnePlus smartphone experience accessible to more users by introducing new products at a wider range of price points, this time within the premium category," he told News18 Tech.
The CEO also hints at the likelihood of the OnePlus 9R being launched at a much affordable price than the OnePlus Nord. "With the OnePlus 9R, we are looking to go even further to bring out a balanced handset with the latest technology and class-leading industrial design that can deliver a superior user experience overall and can also offer fast and smooth experiences for daily usage and heavy gameplay," he adds.
Pete did not reveal any exact specifications of the OnePlus 9R but the phone has been leaked previously and so we have an idea of what to expect from it.
OnePlus 9R leaked specifications
The OnePlus 9R is expected to feature a 6.5-inch Full HD+ display with support for a 90Hz high-refresh-rate. The phone is rumoured to be powered by the Qualcomm Snapdragon 690 processor under the hood and will likely run on Android 11 based OxygenOS out-of-the-box.
OnePlus 9R could also have a 64MP primary camera followed by an 8MP ultra-wide-angle camera. The OnePlus 9R could be equipped with a 5,000mAh battery with support for 30W fast charging.