OnePlus 9 series with Hasselblad camera system will launch on March 23, the company has officially announced
The OnePlus 9 series with a Hasselblad camera system will launch on March 23 in India and globally, the company has officially announced. OnePlus has also announced its partnership with Swedish camera-maker Hasselblad where the two companies are working on the new camera system that will debut on the OnePlus 9 series. OnePlus 9, OnePlus 9 Pro and OnePlus 9 Lite have been leaked in the past few months, giving us a glimpse as to what we can expect from the upcoming phones.
OnePlus has been working with Hasselblad for several months now, as previously leaked. The company has now confirmed that it has tied up with Hasselblad for three years for co-developing the Hasselblad Camera for Mobile for OnePlus phones. Apart from this, the company has also revealed several key features of the cameras on the upcoming OnePlus 9 series.
OnePlus has also created a new Natural Color Calibration with Hasselblad that will be used by the company to fine-tune the colours from the camera systems going forward. The company has also announced over USD 150 million investment into the imaging capabilities of the OnePlus phones.
With OnePlus' top-of-the-line hardware and computational photography and Hasselblad's rich aesthetic knowledge in traditional photography, I am confident that the OnePlus 9 Series will be a major leap forward in our ability to deliver a premium, flagship camera," said Pete Lau, Founder and CEO of OnePlus.
OnePlus 9 series camera details revealed
"Hasselblad is determined to work together with OnePlus, an innovative company that shares the same vision and passion for technology. By partnering with OnePlus, we hope to put Hasselblad's iconic design and outstanding image quality in the hands of more people and share our passion for incredible photography," said Jon Diele, Vice President, Hasselblad.
OnePlus has revealed that the OnePlus 9 series will use a custom Sony IMX789 sensor with support for 12-bit RAW, improved HDR recording, video recording in 8K at 30FPS and 4K UHD at 120FPS.
OnePlus 9 series features a new panoramic camera with 140-degree field-of-view, free-form lens that potentially eliminates edge-distortion in an ultra-wide-angle camera and a T-lens technology for faster focus on the selfie camera.
OnePlus 9 series launch details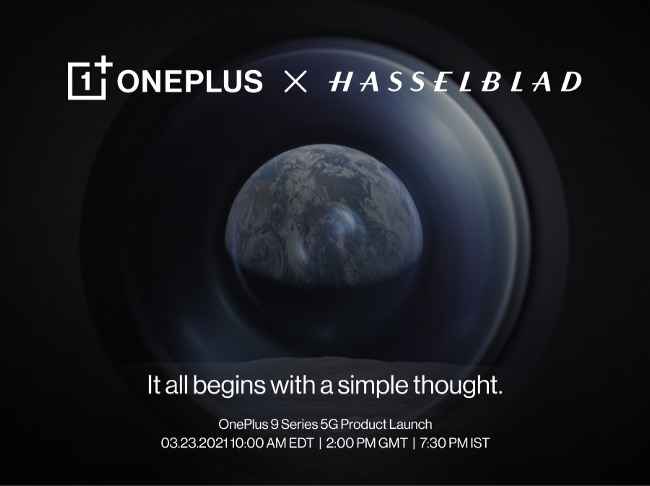 OnePlus 9 is now confirmed to launch on March 23 at 7:30 PM IST/ 10 AM EDT/ 2 PM GMT/ 3 PM CET.
OnePlus 9 series leaked specifications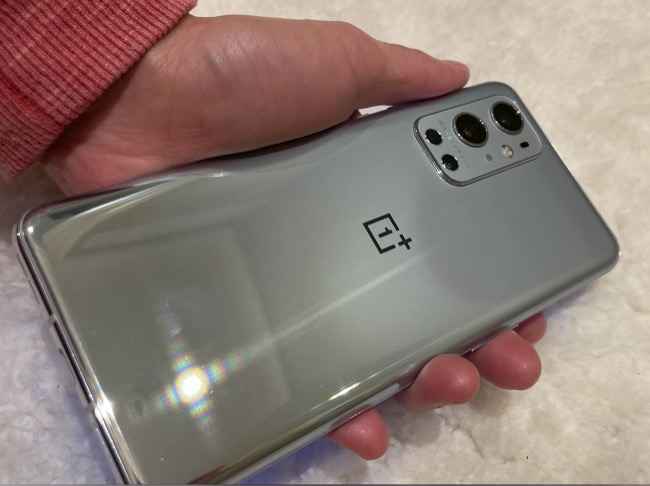 The OnePlus 9 could feature a 6.55-inch Full HD + display as per the leaks, while the OnePlus 9 Pro is said to feature a slightly larger 6.7-inch QHD + screen. The OnePlus 9 and 9 Pro will likely opt for a punch-hole cutout for the selfie camera and support a 120Hz refresh rate. As for the OnePlus 9R, it is rumoured to feature a 6.5-inch Full HD+ display with a 90Hz refresh rate.
The OnePlus 9 and OnePlus 9 Pro will likely be powered by the Snapdragon 888 processor while the OnePlus 9R is rumoured to launch with Snapdragon 690 processor under the hood.
OnePlus 9 Pro is expected to feature a quad-camera setup on the back headlined by a 48MP primary camera, a 50MP secondary camera, an 8MP camera and a 2MP camera with OIS support. The OnePlus 9 will likely have triple cameras on the back while the OnePlus 9R could have a 64MP primary camera followed by an 8MP ultra-wide-angle camera.
The OnePlus 9 and OnePlus 9 Pro are also likely to be equipped with a 4,500mAh battery that supports 65W fast charging out-of-the-box which debuted with the OnePlus 8T in October. Meanwhile, the OnePlus 9R is expected to have a slightly larger 5,000mAh battery with fast-charging support out-of-the-box.