Reliance Jio is planning to hike the price of the JioPhone in India, according to the latest report
Reliance Jio is planning to increase the price of the JioPhone(₹ 1500 at amazon) in India, according to the latest report. The JioPhone debuted back in 2017 with 4G VoLTE support and was followed by the JioPhone 2 in 2018. The original feature phone from Jio currently sells for Rs 699 in India, however, that is expected to change as the company is planning to increase the price of the phone soon.
According to a report by 91Mobiles that cites retail sources in the know, Reliance is preparing to increase the price of its first-generation JioPhone by Rs 300. With this, the JioPhone is expected to retail at Rs 999. Moreover, the JioPhone is expected to be back on stocks soon and will be available to purchase, though at the new price. The company, the report says, is expected to make an official announcement soon.
The JioPhone is also being bundled with a recharge pack of Rs 125 that is expected to increase the price further by Rs 1,124. A leaked image of the retail boxes of JioPhone also indicates that the new phones will be powered by Qualcomm processor as the box states the phone is "licensed by Qualcomm". There is no information on when Reliance will make an announcement officially.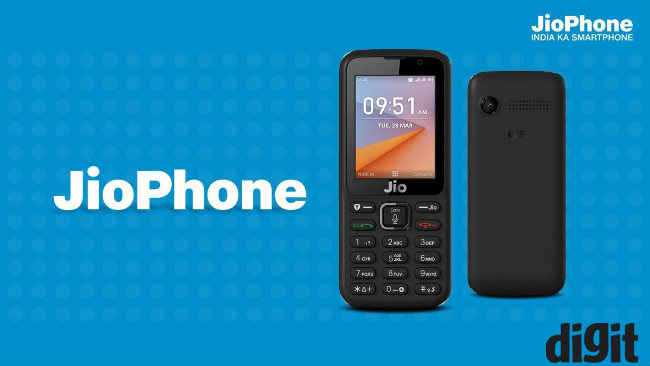 The JioPhone features a 2.4-inch QVGA display with an alphanumeric keypad with a 4-way navigation toggle wheel and support for SD card slot. There is a 2MP camera on the back and a VGA camera up front.
It is powered by a Qualcomm SoC and runs on KaiOS with support for WhatsApp, Facebook, Google Assistant and more. This is paired with 512MB RAM and 4GB internal storage. There's an option to increase the storage space by upto 128GB by using microSD card. The JioPhone comes with a 2,000mAh battery that offers upto 12 hours of battery life and upto 15 days of standby time.
Recently, Reliance announced three new annual plans for users of the JioPhone. The three new tariff plans are priced at Rs 1001, Rs 1301 and Rs 1501 and comes with an annual validity. Until now, Jio offered monthly recharge plans for JioPhone users priced between Rs 75 and Rs 155. With the addition of three new plans, JioPhone users can now subscribe to annual plans without having to recharge their JioPhones every month. You can read more about the new plans here .