With a slew of gaming phones available in the Indian market, companies are trying out new ways to catch the attention of customers. The Black Shark 2 is a gaming smartphone available in India and the company has just announced a new Black Shark Rookie Kit Gamepad for it. Priced at Rs 3,498, the Rookie Kit consists of a Left Slide Black Shark Gamepad and a Black Shark Gamepad 2.0 Holder. The new gaming accessory connects with the Black Shark 2 via Bluetooth 4.2 and is said to work with some of the most popular Android Games and we expect PUBG Mobile to be one of them. The new gaming accessory offers a 6 + 1 + analog stick customisable button layout that can interact with sections of the touch screen, and enables the user to save a button layout for each game you play.
The Rookie Kit weighs around 20 grams and comes equipped with a USB-C port for charging the 340mAh battery, which is said to deliver about 40 hours of usage in a single charge. The new Rookie Kit works with the Redmi K20 and Redmi K20 Pro smartphones as well. Existing and future Black Shark smartphone users can avail an offer on the Rookie Kit to buy it for just Rs 2. This can be done by visiting their "My reward" section on Flipkart and the special benefit can be redeemed only once between September 15 and October 15. As mentioned earlier, the Black Shark Rookie Kit is priced at Rs 3,498. The Black Shark Gamepad 2.0 Holder is priced at Rs 499, while the Left Slide Black Shark Gamepad costs Rs 2,999.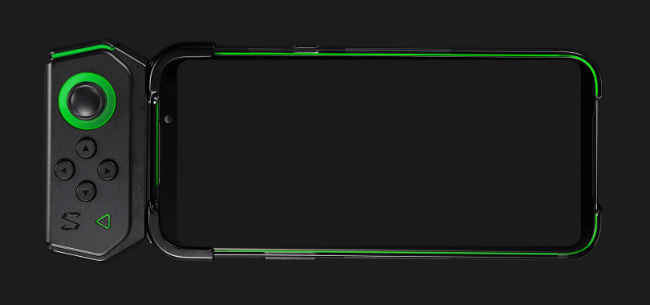 Flipkart is hosting the National Shopping Days Sale where it is also discounting the Black Shark 2 smartphone. The handset's Shadow Black variant with 6GB RAM and 128GB storage will be available for Rs 34,999 while the Frozen Silver variant of the handset with 12GB RAM and 256 storage will be available for Rs 44,999. In addition, buyers can also avail a 10 percent instant cashback by paying for the phone via ICICI cards.