Flipkart has announced that it will hold the 'National shopping Days' sale from August 8-10. For the regular users, the sale will start from August 8 at midnight, and Flipkart Plus members will get early access starting at 8pm on August 7. People can also vote for the best deals during the sale days. The e-commerce platform has tied-up with ICICI Bank to offer a 10 percent instant discount on credit and debit cards. Further, ahead of the sale, Flipkart has already revealed some offers on smartphones.
Under the offer, the Vivo Z1 Pro will be available for Rs 14,990, and users can get an extra Rs 1000 off on prepaid orders. The Redmi Note 7 Pro will be available for Rs 13,999, and potential customers can also get extra Rs 1000 on exchange. Flipkart has also segregated phones into categories like "lowest prices ever," "never before price", etc. The Redmi Note 7S will be available at a starting price of Rs 9,999. Similarly, the Realme 3 Pro can be purchased with a starting price of Rs 12,999, and the Asus Max M2 with a price of Rs 7,499.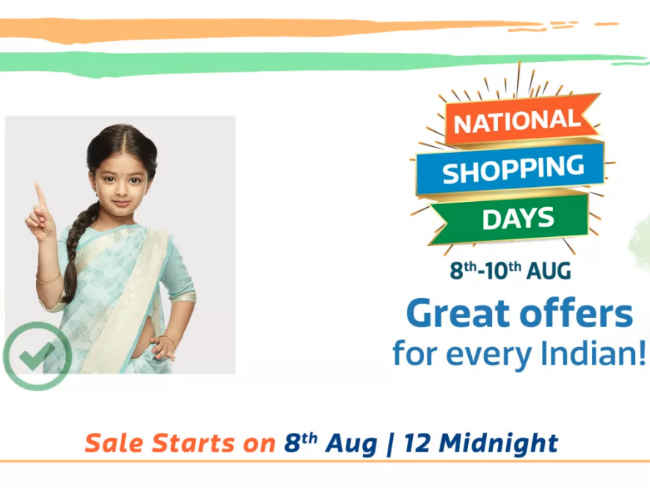 When it comes to TVs, there will be discounts of up to 75 percent during the sale days. Electronics like laptops will be available with up to 80 percent discount. Furthermore, Flipkart will be offering a 20 percent extra discount on the sale price from 19:47 hours to 20:19 hours (7.47pm to 8.19pm) every day. There will be new deals every eight hours where gadgets will be available with an additional 10 percent discount. During 'Rush Hours', that is, from 12am to 2am everyday during the sale days, customers can avail an extra 5 percent off on top brands.