Apple iPhone 12 Pro Max features a 47% larger sensor and has a new sensor-shift optical image stabilization feature that has been revealed in a teardown video. The iPhone 12 Pro Max was launched alongside the iPhone 12 Pro, iPhone 12 and iPhone 12 Mini in October and have recently gone on sale in India and other countries.
According to a teardown video of the iPhone 12 Pro Max by popular YouTube channel JerryRigEverything, the sensor on the phone is indeed larger than the iPhone 12 Pro. The video also gives us a closer look at how the new sensor-shift stabilization technology works on the iPhone 12 Pro Max. With the new technology, the camera sensor on the phone is essentially movable on its axis offering better stabilization and something found on DSLR cameras.
The new sensor-shift image stabilization feature also helps during photography in low-light conditions as the bigger sensor on the iPhone 12 Pro Max is able to handle light better. As shown in the video, the primary camera of the iPhone 12 Pro Max has the sensor-shift technology where the sensor is able to move along its axis with the help of magnets placed on the four corners of the sensor. Halide developer Sebastian De also released a visual image to depict that increase of the sensor size in the iPhone 12 Pro Max.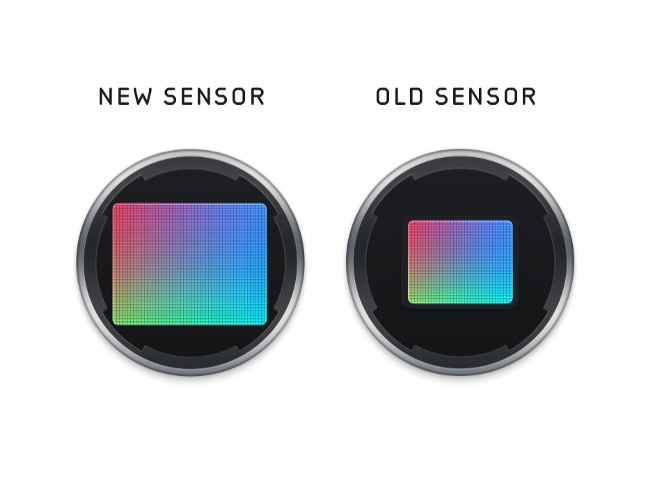 Apple has claimed that the new sensor-shift image stabilization technology is capable of stabilizing an image at more than 5,000 times in one second which is a great improvement over the current rate of 1,000 times offered by the regular optical image stabilization system. It also gives the camera higher ISO sensitivity over 87%. The telephoto lens on the iPhone 12 Pro Max offers a 65mm focal length in comparison to the iPhone 12 Pro's 52mm.
Apple has also added support for ProRAW which is a RAW file captured by the camera but with all the tonal adjustments applied and without losing any other details. Then there's the LiDAR scanner that offers the ability to measure light distance and assists in AR-based features. All of this is powered by the A14 Bionic processor that makes it a true pro-grade smartphone.
The iPhone 12 Pro Max starts at Rs 1,29,900 for the 128GB base variant in India followed by the 256GB variant at Rs 1,39,900 and the maxed-out 512GB storage variant at Rs 1,59,900. It is being offered in four colours-- Graphite, Silver, Gold and Pacific Blue, to choose from.