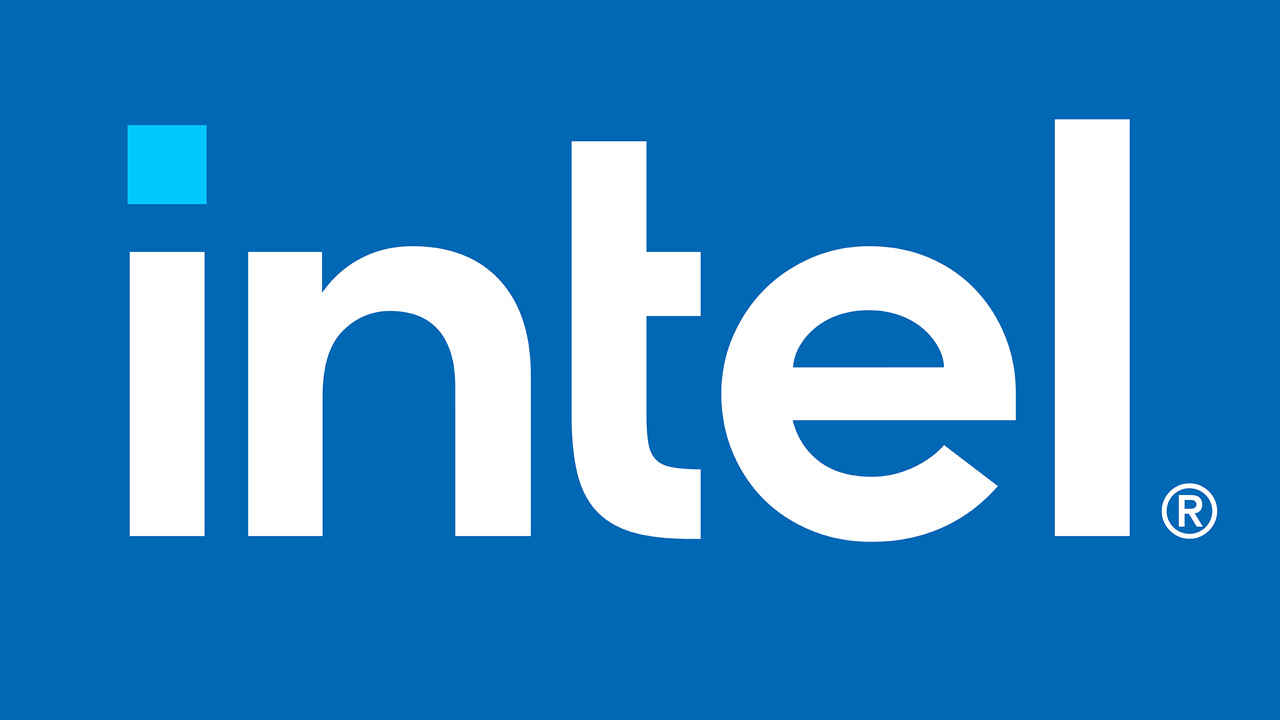 HIGHLIGHTS
Intel 5G Solution 5000 is an M.2 Module that'll make it easy for OEMs to add 5G to laptops.

Core i7-1195G7 supports up to 5GHz Turbo frequency.

Core i5-1155G7 supports up to 4.5GHz Turbo frequency.
At the ongoing virtual Computex 2021 trade show in Taiwan, Intel announced its new 5G module for laptops that it calls Intel 5G Solution 5000. It also presented two new 11th generation Core U series processors – intel Core i7-1195G7 and i5-1155G7 – that we will see in thin and light laptop refreshes later this year.
Intel 5G Solution 5000
Intel 5G Solutions 5000 is an M.2 module and will serve as an easy way for manufacturers to add 5G support to their products. Intel says that the module has been certified for 5G use with carriers across the globe, and is said to deliver five times faster speeds as compared to its Gigabit LTE technology for laptops (up to 4.7 Gbps and upload speeds of up to 1.25 Gbps).
It will be available in more than 30 laptops by the end of next year, and in a few Acer, HP, and Asus laptops later this year itself.
Since Intel already sold its modem business, the majority of it to Apple, the module has been designed in partnership with MediaTek and Fibocom. MediaTek developed the 5G modem for which Intel provided specifications, and Fibocom built the module and handled global certifications.
Intel Core i7-1195G7 and i5-1155G7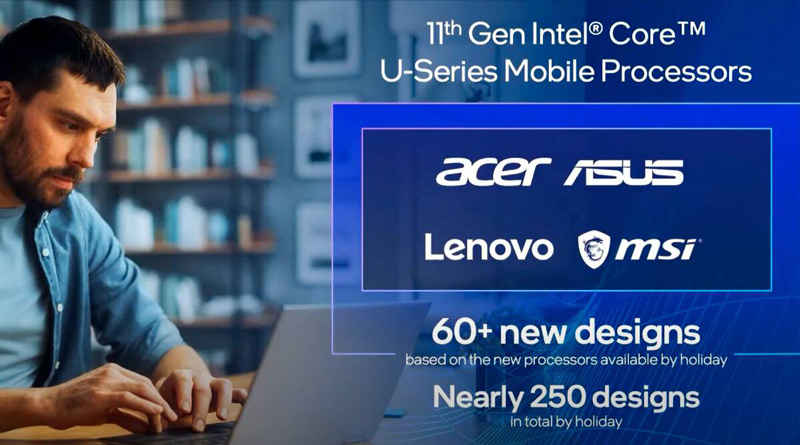 Intel's new 11th gen (Tiger Lake) CPUs for slim and light laptops are basically upgraded Core i7-1185G7 and i5-1135G7 from last year. These chips support Wi-Fi 6E connectivity and Intel claims 25 percent overall application performance over the competition.
"We've taken the world's best processor for thin-and-light Windows laptops and made the experience even better with the addition of our two new 11th Gen Intel Core processors with Intel Iris Xe graphics," said Chris Walker, corporate vice president and general manager of mobility client platforms at Intel.
The Core i7-1195G7 benefits from Turbo Boost Max 3.0 and its fastest core can go up to 5GHz, thus outperforming AMD's top Ryzen 7 5800U processor. Comparing the performance between the two, Intel says, that its new Core i7-1195G7 is 93 percent faster for video editing,136 percent faster for Adobe Lightroom Photo Merge, 98 percent faster for Adobe Premiere Pro Scene Detect, 82 percent faster for DaVinci Resolve, and 156 percent faster for Cyberlink Power Director.
The Core i5-1155G7 comes with a 2.5GHz base frequency and 4.5GHz Max single-core turbo frequency. It will be available in more than 60 laptops before year-end, including those from Acer, ASUS, Lenovo, and MSI.
At Computex 2021, Intel also demoed its 12th gen Alder Lake for both Desktops and Laptops. Alder Lake will be a significant update for laptops, as Intel will bring 10nm processors, PCIe 5.0 and DDR5 RAM to mobile versions.