We caught-up with Anku Jain, Managing director for Mediatek India, asking him about Mediatek's 5G plan for India for 2021 and beyond.
How do you see 5G panning out in India from a 2021 perspective? Will we get 5G in India in 2021?
Anku: 5G is a focus area for Mediatek in 2021 and we hope the launch happens soon in India. 5G will be playing a very important role in terms of unleashing innovation. Like when 4G came in, it did wonders for services like UBER and Swiggy, which wouldn't have been so seamless if it was not for the superior 4G technology over 3G. Similarly, 5G will take us to the next level, enabling experiences and capabilities which we ourselves are not fully aware of at the moment. From India's perspective, as a country, if we don't launch soon enough, we will lose the possible competitive advantage over other countries. All the stakeholders, the government, telecom operators and technology providers like Mediatek, all need to come together and play a role to make it happen. If I was to predict, perhaps the end of 2021 is when we see 5G coming to India.
With 5G readying for launch, how will it impact Mediatek and its offerings in India?
Anku: From Mediatek's point of view, we are absolutely ready for 5G. In fact, we announced our 5G chip in 2019 itself, and we have been able to optimise our 5G solutions for premium user experiences. The Mediatek Dimensity 1000 series has delivered ultra-fast 5G speeds, and is feature packed with Mediatek's latest AI-based innovations. These solutions have been doing extremely well in other countries and will be launched very soon in India as well. So we are absolutely ready and looking forward to 5G becoming mainstream in India.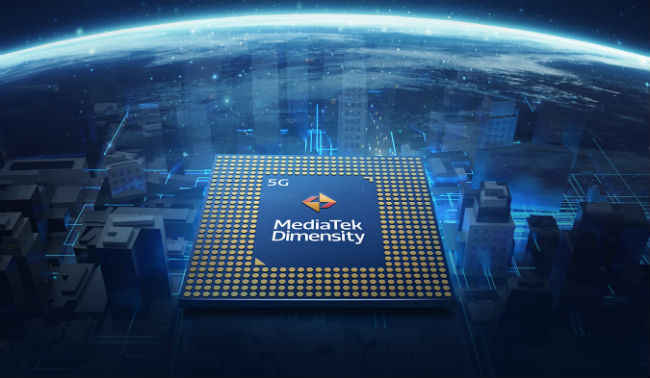 At what price points will we see 5G phones running on Mediatek solutions?
Anku: We have a very wide range of 5G solutions for the Indian market. Starting with the flagship Dimensity 1000 plus, which brings cutting-edge technology and best performance for the premium segment, we have a range of offerings that cater to a wider segment of users. As our motto stands, we like to democratise computing and make 5G technology accessible to a maximum number of people. So, we have an entire range of 5G solutions that can cater to the high-end, mid-tier and also the mainstream market. As far as price points go, we don't drive them, that is a call taken by our customers (OEMs). They decide on how they want to position a particular solution in terms of price point and the marketing strategy behind a particular smartphone or series of smartphones.
Besides powering smartphones and smart TVs what else can we expect from Mediatek in 2021?
Anku: Besides smartphones, we are also investing heavily and betting big on the IOT ecosystem. We have the Mediatek Rich IoT platform, where we collaborate with consumer electronics companies and enable them to make their home appliances smart and connected. We see higher adoption of smart devices at home with appliances using connected technology, especially across three key segments. First one is, voice-enabled devices like smart speakers, locks etc, second segment is the display-oriented devices which use touchscreen controls, like thermostats and exercise equipment etc. And finally, the third segment is the fast-growing AI vision-based devices, these need to recognise objects, for example, a smart refrigerator or a security camera or even a drone. All these come under the umbrella of what we call, Rich IoT program. We see rise in adoption of such technologies and devices in India, as homes are getting smart and connected. And with this pandemic, the whole concept and adoption has been expedited and we see this as a big opportunity for us going forward in 2021 and beyond.