Dell's Gaming arm has been incredibly active today, having made a bucketload of new announcements. In a blog post authored by Vivien Lien, Vice President, Alienware and Dell Gaming, we got news of an almost portfolio-wide refresh. This would be Lien's first product announcement since she took over the reins from Frank Azure who left the company to join AMD. Today's announcement is mostly to announce refreshes across various product lines, along with some new interesting gaming peripherals.
Alienware Area 51m
The Alienware Area 51m was an ambitious device from the company, whose main USP was not just desktop-grade performance, but also upgradability. Today, Dell has announced the refreshed Alienware Area 51m that will pack Intel's 10th generation desktop processors. Lien's post also notes that this year, Alienware will also be offering Radeon graphics options. What is interesting is how quickly Alienware's promise of upgradability crumpled, all with Intel changing the socket on their new 10th generation processors. The new processors are not compatible with the older motherboards, meaning that in order to upgrade from a 9th gen to a 10th gen processor, the user would have to upgrade the motherboard as well. In the case of a laptop, even if the RAM, CPU, storage, and the GPU are upgradeable, swapping out the motherboard was never a part of the offering with the Area 51m. What this means is that anyone who bought an Area 51m with a 9th generation Intel processor is essentially stuck with that chip and cannot upgrade the CPU any further. The new Alienware m15 gets the R2 moniker attached to its name.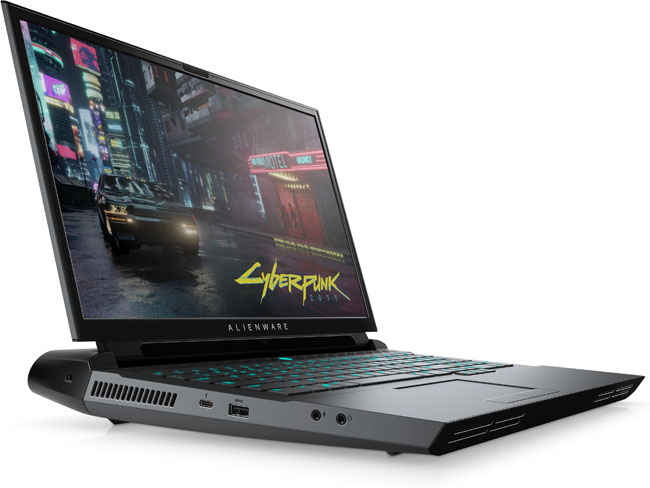 Alienware m15 and m17
The Alienware m15 (Review) and Alienware m17 are now on the R3 moniker. The R3 version of these laptops will pack the newest 10th generation Intel processors, going as high as the Intel Core i9-10980HK with 8 cores, 20 threads and a base clock speed of 2.4GHz that can ramp up all the way to 5.3GHz. The GPU options are also being expanded to include Nvidia's recently announced 2070 Super and 2080 Super and also options from the AMD Radeon lineup. Additionally, Dell has addressed a huge criticism of the Alienware m15 R2, by increasing the maximum configurable RAM to 32GB, double of the maximum available on the R2. In terms of display, consumers will be able to choose between FHD and 4K resolutions, with IPS and OLED being the panel types respectively. There are also various refresh rate choices to be made, ranging between 60Hz (OLED) and 300 Hz (IPS). Dell's insistence on sticking to a 4K OLED screen which limits refresh rates to 60Hz is commendable, seeing how all other components on the laptop are designed for far higher refresh rates.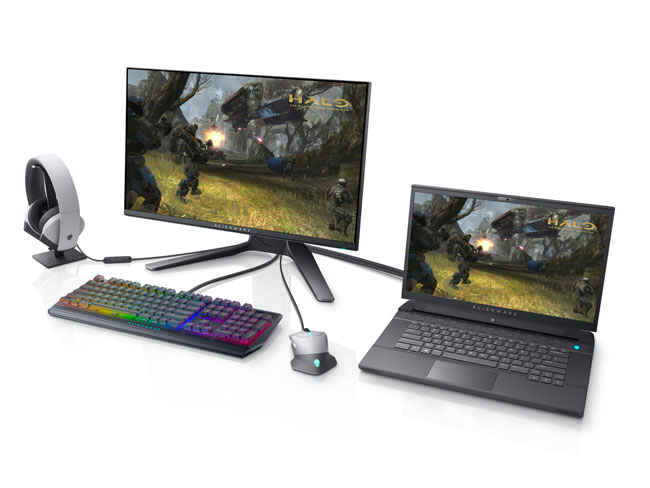 Alienware Aurora R11
Alienware has announced an all-new gaming desktop, the Alienware Aurora R11. Currently, the Aurora R11 can only be configured with an Intel processor, although if you must have an AMD Ryzen based Alienware, then the Aurora R10 Ryzen edition would be your best bet. The Aurora R11, however, does offer some features that are currently not offered on any other Aurora Desktop. First and foremost is the addition of liquid-cooled GPU, as long as the GPU chosen is the Nvidia GeForce RTX 2080 Super. This, according to Lien's post, will help reduce the temperatures by up to 19.5 per cent and also offer a 69.2 per cent reduction in noise. The Aurora R11 is also getting an additional Ambient Light ring on the front fascia, making it the 4th zone of lighting that can be fully customised.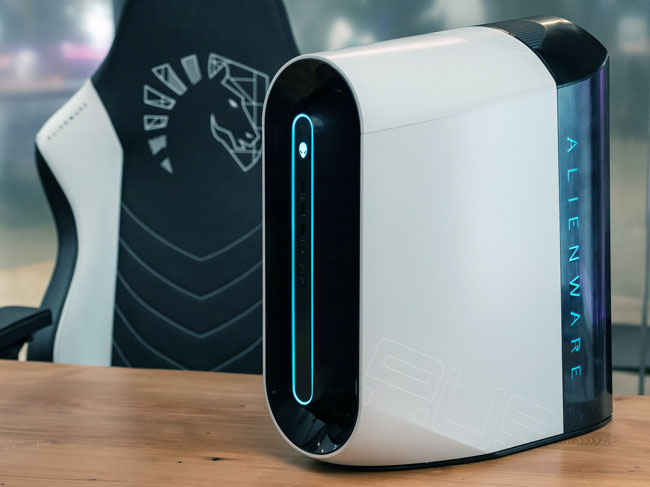 Dell G3 and Dell G5
Dell's gaming laptops for the budget-conscious consumers have also been refreshed this year. Now the Dell G3 (Review) and the Dell G5 will all come with Intel's 10th generation processors. There's no mention of whether Nvidia's 2070 Super and 2080 Super Plus will be offered, but we do know that a 144Hz panel will now be standard on both the laptops, with the G5 offering a 300Hz panel as well.
Alienware 25 360Hz Monitor
Earlier this year at CES, Dell had showcased the new 25-inch Alienware 25 Gaming Monitor (AW2521HF) with 1440p resolution 240Hz refresh rate and 1ms response time. While Dell is yet to bring this monitor to India, the company has gone ahead and announced that a 360Hz version is now in development. The new monitor will support G-Sync, Nvidia's tearing prevention technology and the at the heart of the monitor will be an IPS panel, for anyone wondering.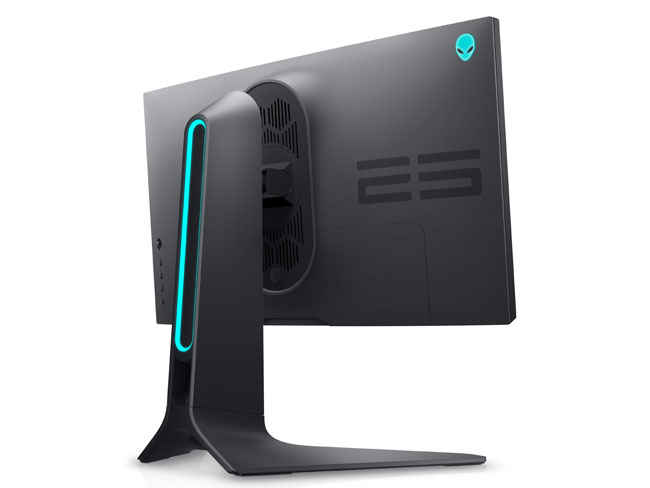 Price and Availability
The Alienware Area 51m will available on June 9 starting at a price of $3049.99. The Alienware m15 R3 and m17 R3 will be made available May 21 at a starting price of $1499.99 and $1549.99 respectively. The Alienware Aurora R11 desktop is already up for sale on Dell's website with a starting price of $1129.99, however, cheaper configurations starting as low as $879.99 will be coming on May 28th. The G3 15 and G5 15 will be available on May 21st with prices starting at $779.99 and $829.99. All prices are in USD and dates are for the U.S. markets. India pricing and availability have not yet been announced.