Xiaomi Mi Smart LED Bulb has launched in India alongside the Mi Smart Band 5, Mi Watch Revolve and Mi Smart Speaker. The new Mi LED bulb was announced during Xiaomi's Smarter Living 2021 event and has a B22 base that is compatible with most sockets used in Indian homes.
The Mi Smart LED Bulb requires 7.5W to power on and can emit over 810 lumens brightness while being energy efficient. Let's take a look at the price, features and availability of the Mi Smart LED bulb.
Xiaomi Mi Smart LED Bulb price and availability
Xiaomi Mi Smart LED Bulb is priced at Rs 499 in India and is available to purchase from Mi India store. Do note that it is a single, white colour bulb and not an RGB supported colour bulb.
Xiaomi Mi Smart LED Bulb features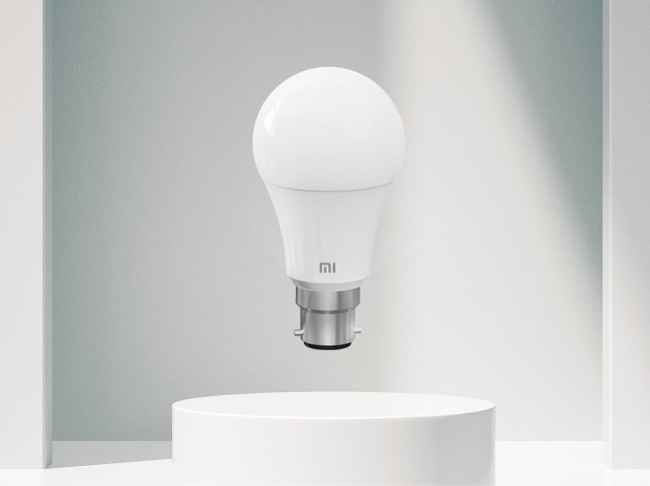 Xiaomi Mi Smart Bulb has a B22 base which is why it is compatible with all sockets in most Indian homes. The Mi Smart Bulb has a single white colour and the brightness can be controlled by pairing it with the Mi Home app on your smartphone. The bulb also works with Google Assistant or Amazon Alexa and can be turned on or powered off just by giving voice commands.
Xiaomi claims that this Mi Smart Bulb has 15,000 hours of service life which translates to around seven years over a daily average use of around 6 hours. The Mi Smart Bulb does not need to be paired with a smart hub as it can be paired with the Mi Home app.
The Mi Home app allows users to change brightness, scene modes and schedule the bulb to turn on automatically.
Xiaomi has also announced its first smartwatch in India, the Mi Watch Revolve and you can read more about it here. The Mi Smart Band 5 was also announced alongside and you will find more about it here.