Realme has just unveiled its first smartwatch and Realme TV range alongside the affordable Buds Air Neo true wireless earphones in India. The company has been dropping teasers through its official social media handles in the heads up to the much-awaited launch of the first smartwatch and TV series. With the launch of the new products, Realme follows in the footsteps of Xiaomi which now has a considerable user base of its television range that it debuted in 2018.
Realme has announced two models of its television series in India-- Realme TV 32-inch and Realme TV 43-inch along with the Realme Watch and Realme Buds Air Neo TWS earbuds that are a toned-down version of the Realme Buds Air. Let's take a brief look at the specifications, pricing and availability of the three products.
Realme Watch specifications and pricing
Realme Watch features a 1.4-inch display with touch support and is equipped with a heart rate sensor for real-time monitoring. The screen has a 2.5D curved design and is topped with a layer of Gorilla Glass 3. It is also fitted with a blood-oxygen-level monitor (SpO2) and comes with 14 preset sports modes to choose from. These include modes such as cricket, strength training, yoga, running and more.
The heart-rate sensor records the wearer's heart rate every five minutes and sends out an alert in case of any irregularities. The SpO2 sensor keeps a track of the rate of oxygen in the blood flow. It is IP68 certified which makes it resistant to dust and water.
Out-of-the-box, the Realme Watch comes with 12 watch faces and Realme has promised to add more than 11 watch faces via OTA updates soon.
The Realme Watch also supports sleep tracking, water intake reminder and modes like idle alert which suggests the user take a walk after sitting upright for too long. It can be paired with your smartphone via the Realme Link app and supports smart notifications from apps like Facebook, WhatsApp, Gmail and more.
Realme's smartwatch also offers a Smart Connect feature that lets you quickly unlock your phone with the help of the Watch. It also allows users to control music playback and has a remote camera shutter for taking pictures.
The Realme Watch can be customized by pairing it up with a different coloured strap of your choice. These include blue, green or red colour straps that are available as a separate accessory.
Realme Watch is priced at Rs 3,999 in India and will go on sale from June 5 on Realme India store, Flipkart and soon in offline stores. The add-on straps will be available as a separate accessory priced at Rs 499.
Realme TV specifications and pricing
Realme TV comes in two sizes, HD-ready 32-inch and 43-inch Full HD and offers a 178-degree viewing angle. The televisions are equipped with Chroma Boost picture engine that enables up to 400nits peak brightness with 16.7 million colours support.
The televisions are powered by MediaTek MSD6683 chipset with 1GB RAM and 8GB internal storage. The quad-core processor offers support for HDR10 decoding and HLG standards.
Realme TV is equipped with four speakers that offer 24W stereo sound and is tuned by Dolby Audio to offer an enhanced listening experience. Both the TVs are certified Android TVs with access to over 5,000 apps, Google Assistant and Chromecast support. The TVs come pre-installed with Netflix, Amazon Prime Video and more.
Realme TVs offer a host of connectivity solutions including Wi-Fi, Bluetooth 5.0, three HDMI ports, two USB ports a SPDIF input, an Ethernet port and more.
The TV remote has a plastic built and a curved design for an ergonomic fit with dedicated buttons for Netflix, YouTube, Prime Video and Google Assistant.
Realme TV 32-inch is priced at Rs 12,999 while the Realme TV 43-inch will be up for grabs at Rs 21,999. The first sale is scheduled for June 2 on Flipkart and Realme India store.
Realme Buds Air Neo TWS earbuds features and pricing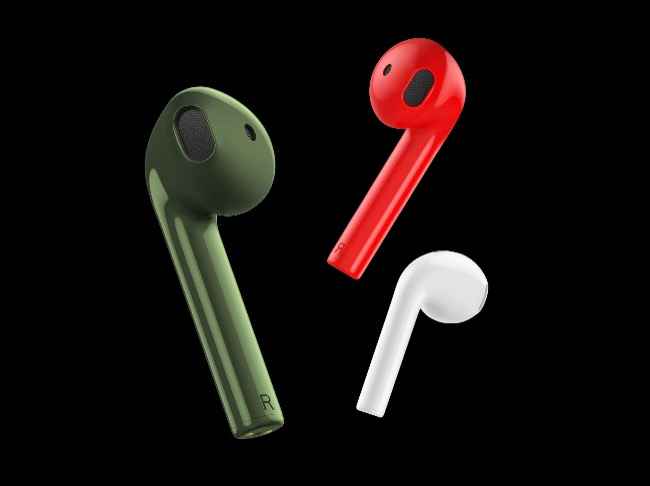 Realme Buds Air Neo is equipped with 13mm bass boost drivers. These pair of earbuds are capable of providing up to 17 hours worth of playback with the charging case and can last for around 3 hours on a single charge.
The Buds Air Neo true wireless earphones come with dual-channel transmission over Bluetooth 5.0 and a low latency mode that ensures 50% lower wait time.
These TWS earbuds also support touch controls that allow the user to control music playback, receive calls, give voice commands to virtual assistant and more. Realme Buds Air Neo also offers instant connectivity thanks to Google Fast Pair and Bluetooth 5.0. These pair of earbuds offer 119.2ms super-low latency as well.
The Buds Air Neo comes with touch support that allows users to control music playback, access virtual assistants and more just by tapping the earbuds.
Realme Buds Air Neo is available in three colours-- white, green and red and is priced at Rs 2,999. The white colour variant is up for grabs starting May 25 while the other two colours will go on sale at a later date. It's available to purchase from Realme India store, Flipkart and will soon make it to the offline market as well.
Realme Power Bank 2 10,000mAh features and pricing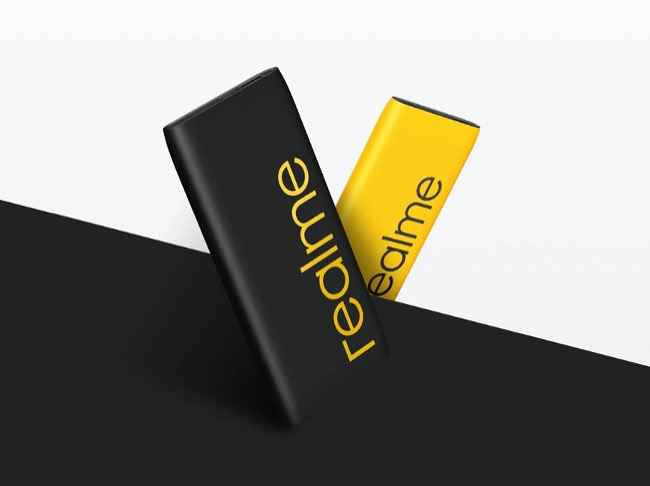 Realme also announced its second generation of power banks that comes with 10,000mAh battery. Interestingly, the pricing of the Realme Power Bank 2 is set at Rs 999 making it slightly affordable than the original Realme Power Bank that still retails for Rs 1,299.
The new Realme Power Bank 2 features a new design that makes up for an ergonomic feel in hand. Though the new range of power banks are slightly thick at 15mm as compared to the first-gen that was compact at 12.5mm.
It comes with support for 18W quick charge with dual USB Type-A and Type-C ports making it compatible with Power Delivery protocol. The new power bank also comes bundled with a two-in-one charging cable that has a micro USB port and Type-C connector for recharging the battery.
Realme Power Bank 2 is priced at Rs 999 and comes in two colours-- black and yellow.