Google has now added a dedicated section called 'Share GIFs' in Google Images that will help users share GIFs directly from that section into different apps, including Gmail, Hangouts, Android Messages and Whatsapp. Google says that this section is powered by its GIF search section, in which the company has been investing since its acquisition of Tenor, an online GIF search engine and database.
The shareable GIFs in the section are made available by content creators, including the company's "partners from streaming services, movie studios, and the YouTube community." This selection of GIFs is likely to expand because Google is allowing the content providers to add to the suite of GIF images already available in the section. Any content provider, GIF creator or GIF platform can submit GIFs to the new section on Google Images by either uploading GIFs to Tenor.com, or connecting with Google's partnership team via this form.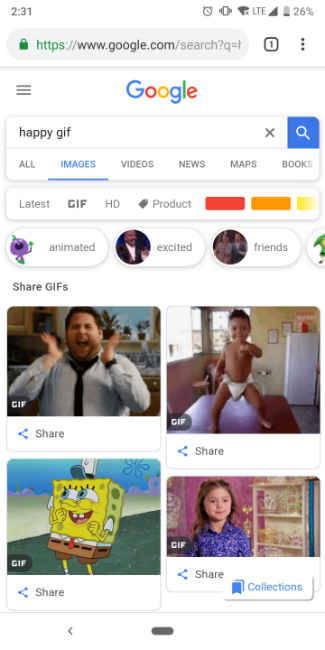 "GIFs appear in this section based on how likely they are to be shared, so that you can find a GIF that captures exactly what you want to say," Google said in a blogpost. The section is now available on the Google app for iOS and Android, as well as Chrome on Android. Google also says that it will bring directly shareable GIFs to more platforms and mobile browsers later. The company says that over the past five years, GIF search interest on Google Images has nearly tripled.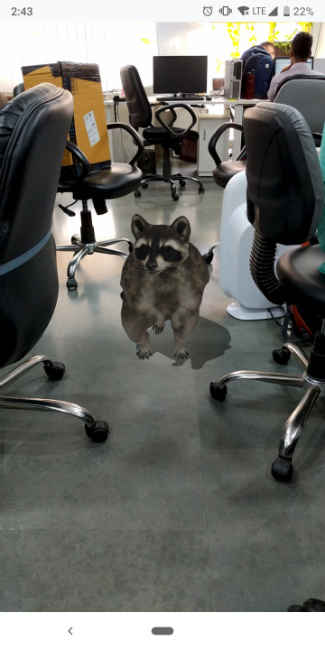 At Google I/O, the company brought Augmented Reality (AR) capabilities in Search. During the presentation Aparna Chennapragada, Vice President, Google Lens and AR, showed off how Search will now return 3D augmented reality models in its results. For example, if a user searches for raccoon, he/she can check it all angles in AR, from the Search itself. You can also place it in your surroundings just like you can put characters from the Playground service in Google camera.