As we head towards the end of the lockdown in India, it looks like companies aren't slowing down when it comes to releasing new products. Up next on the video calling bandwagon is Facebook. The social media giant has just released a video calling app that will include up to 50 people at a time with no known time limits. Known as Messenger Rooms, this looks to be an alternative to apps like Zoom and Google Meet. Zoom has seen its fair share of controversy and Google Meet is basically a refurbished Hangouts app.
Messenger Rooms gives Facebook members the option to create public or private video chatrooms that can hold up to 50 people for an unlimited amount of time. Their closest rival, Zoom, calls can hold up to 100 participants for 40 minutes. You can even join a Messenger Room if you don't have a Facebook account. This is a very rare move for the company. Facebook CEO Mark Zuckerberg said in a live stream regarding apps like Zoom, "A lot of the time that I've spent on this over the last few weeks as we've been building this out and getting ready to ship has been on privacy, security, integrity reviews, and how do we make sure that a lot of the use cases that have been problematic around Zoom are not going to be things that are replicated here."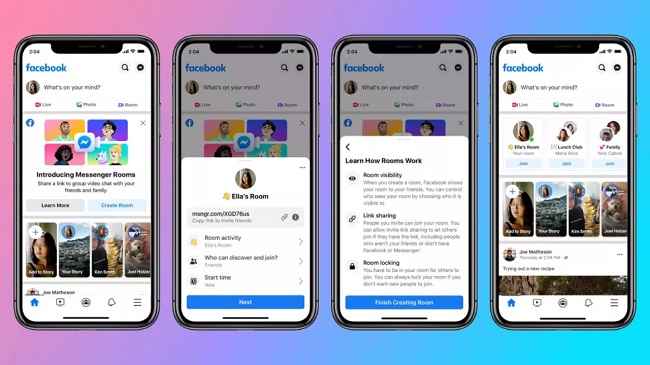 Facebook is also adding a live streaming feature on Facebook and on Instagram. Called Live With That, users can invite other people to stream with them. They also recently jumped into the world of gaming with Facebook Gaming. You can check that out here.