Xiaomi has introduced its own crowdsourcing platform in India. Predictably called Mi Crowdfund, the platform aims to offer users a curated list of products that they can pay for. The catch being that the product needs to reach a specific sales target within a certain time period. If the sales target is reached, all customers get the product. However, if the target is not met, the product is cancelled and the backers get their money back.
To kicks off Mi Crowdfunding, Xiaomi has introduced two new products - the Mi Bluetooth Audio Receiver and the Mi Selfie Stick Tripod, which are priced at Rs 999 and Rs 1,099 respectively. The first is a headphone amplifier that connects to smartphones via Bluetooth 4.2. The tripod selfie stick does exactly what it says, its a combination of a tripod and a selfie stick. It also comes with a Bluetooth shutter remote control.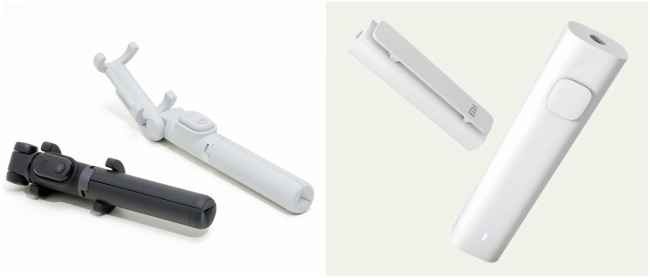 If you're interested in backing any of these products, there are a few things you need to know. First off, the platform accepts payments via most online payment methods, but Cash on Delivery (CoD) is not accepted. Online payment methods include Credit card/ Debit card, Internet banking, payment wallets. Further, in the event that the price of a certain product is changed, those who have already paid for the will not be affected.
In case backers change their mind, backers can cancel their orders before the order ships out. The company states that refunds usually take about seven to ten days from time of cancellation. The shipping date varies between products and priority deliveries start once a project is successful.
The concept of crowdfunding is still in its infancy in India, but in other countries, it has become a legitimate way for entrepreneurs, and startups to generate enough money to launch their idea. The idea being that instead of asking a single company or an investor in put in large amounts of money, crowfunding asks a large number of people to invest a relatively small amount. In return, the investors usually get something back like being the first to get their hands on a new product. If you want to check out the crowdfunding scene in India, check this out.
The new crowdfunding platform is being launched as part of Xiaomi's Mi Fan Festival that kicks off today and goes on till tomorrow. During this festival, the company will be offering deals and discounts on a variety of Xiaomi products. Click here to check out some of the best deals going on during the sale.