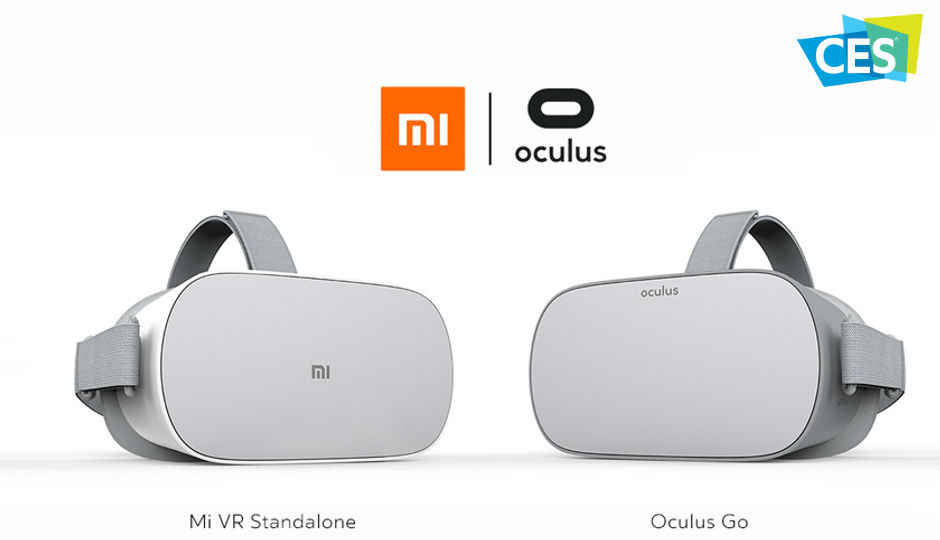 HIGHLIGHTS
The Oculus Go and the Mi VR headset, both made by Xiaomi, are two standalone VR headsets that needs neither a PC nor a smartphone to run.
During Qualcomm's press conference at CES yesterday, Facebook's Vice President of VR, Hugo Barra (Ex Xiaomi VP), made a surprise announcement of the Oculus Go and a Mi VR standalone headsets. Both headsets are manufactured by Xiaomi.
"Xiaomi is our hardware partner for launching Oculus Go globally. Oculus and Xiaomi are jointly announcing a new standalone VR product that is designed specifically for the Chinese market," Barra said during the conference. Barra previously led Xiaomi's efforts for global expansion.
The Oculus Go is a standalone headset that works without a PC or a smartphone. Priced at $199 (roughly Rs 12,600), the headset is powered by a Qualcomm Snapdragon 821 chipset and can independently run VR games and apps. Xiaomi' VR headset is also powered by the same processor and it works and looks just like the Oculus Go.
The two headsets however use two different interfaces. The Oculus Go will run on the Oculus Platform SDK while Xiaomi's offerings uses the Mi VR SDK. The headsets sport a WQHD LCD display.
The Oculus Go can run all Gear VR apps and games which means you don't need to have a Samsung phone to enjoy the Gear VR ecosystem.
The two headsets are designed quite identical to each other. Only the logos are different. Facebook is banned in China, so it could be that the social networking giant is piggybacking on Xiaomi to expand in China.