With the looming release of the PS5 and the Xbox Series X/S, we've already seen a rather extensive teardown of the PS5. Now, Sony has just released a video detailing the UI for the PS5. We finally get a first look at exactly what the UI will look like along with various features that it comes with. At first glance, we see that it sort of resembles Sony's older UI but has a nice, fresh coat of paint on it. The presentation then jumps straight into the Control Center with the Activities feature where you're given all the information about a particular level, how many objectives you have left and even tips and tricks on how to complete it. The feature was demonstrated on Sackboy Adventures. Without having to change any tabs, you can watch a video of the puzzle you're stuck and solve it that way. Clearly, Activities aims to ease newer players into games that may be too difficult for them.
We also got a nice look at the home screen of the PS5 and it does look rather cool with a very similar layout to the PS4's UI with the store and Explore tab that will have all the latest news from Sony. The Explore feature will only be available in the US for now. The PlayStation Store is also now fully integrated into the system unlike the PS4 where it was a separate app. Sony also showed off the Create button which allows users to take 4K video and photos of gameplay and share them with their friends. They also showed off the resume feature where you can suspend a game and go back to it without having to reload any of the levels etc. There is a huge focus on faster and more efficient speeds.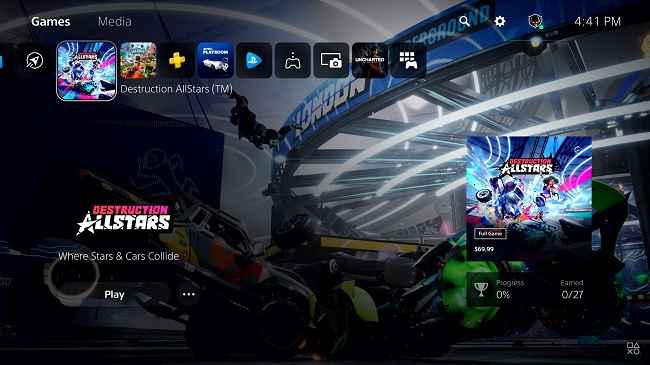 We also got to see how fast games load up on the PS5 when the presentation switched over to Destruction All-Stars from Sackboy Adventures and it took about 8 to 9 seconds for the first Sony logo to appear after accessing the game. It seems to be incredibly fast, but we will only know it's full capabilities once we get our hands on the device.
So, what did you guys think of the UI of the PS5? Let us know in the comments.