The Nintendo Switch is really the little console that could. When it was first announced, gamers were apprehensive of Nintendo's latest hybrid console. Already burned by the disappointing Wii U, gamers were understandably hesitant. Fast-forward four years and the Switch has become one of the biggest success stories in gaming history. So successful, in fact, that Nintendo even released a Switch Lite in 2019. Considering Nintendo's history with upgraded hardware, there are rumours floating around that we could even see a Super Switch, so to speak. According to a report on Bloomberg, it sounds like Nintendo are gearing up to launch an updated Switch with a bigger display by the end of 2021. As we've reported earlier, during the launch of the Nintendo Switch Lite, it was rumoured that the company is working on a more powerful version of the Switch console.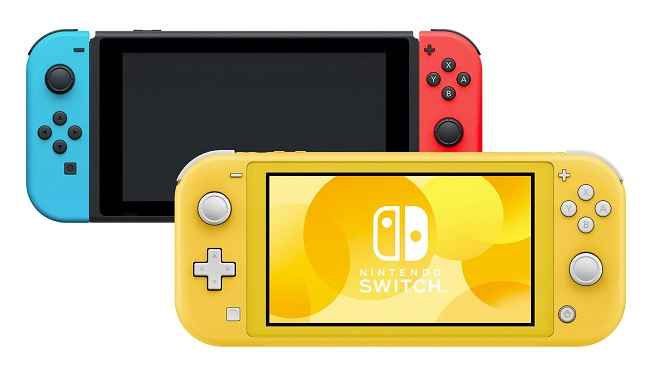 Nintendo Switch with Samsung OLED Display
Here's the kicker. The new Switch could come with a Samsung OLED display. The report also states that Samsung is looking at mass production of a 720p 7-inch display around June. These displays will then be shipped to assemblers in July. Nintendo has not announced anything on the topic as yet, so we should take all this news with a grain of salt. With the new Switch, Nintendo could be looking at how well the next generation of consoles have fared and maybe that factored into its decision.
As far as the OLED display is concerned, the 7-inch screen is definitely larger than the 6.2-inch on the original system. The report also goes on to say that the new Switch could output a 4K resolution when docked. There are also rumours of Nintendo switching from the Nvidia Tegra chips to the Samsung Exynos chip with an AMD GPU. This comes as Nvidia shifts its focus away from the Tegra chips to focus on other products and projects.

Nintendo Switch in 2021
The Switch seems to still be going strong in its fourth year, taking on the likes of the PS4 and Xbox One X and still carving out a niche of its own. Games like The Legend of Zelda: Breath of the Wild and Super Mario Odyssey are some of the best video games ever made, so it's clear why Nintendo are still in the game, decades later. And, with games such as the Legend of Zelda: Skyward Sword HD, the Breath of the Wild sequel and the mysterious Metroid 4 in development, Nintendo are showing that the Japanese video game giant still has what it takes to stand on its own. So, if you're thinking of buying a Switch, we've got five reasons why you should, right here.