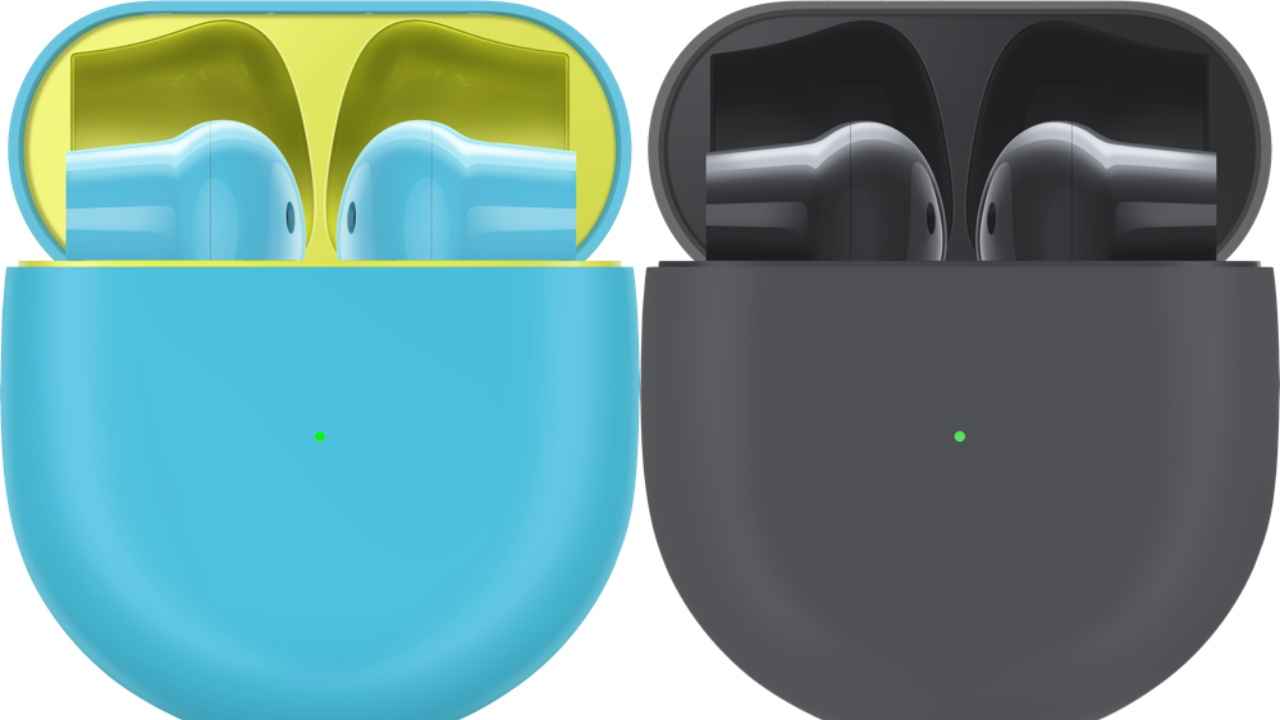 HIGHLIGHTS
OnePlus has confirmed the launch of the OnePlus Buds alongside the OnePlus Nord.

The Buds have been teased several times by OnePlus.

The new information about the OnePlus Buds comes from the new update available for the OnePlus 8.
OnePlus is all set to launch the OnePlus Nord and the OnePlus TWS called the OnePlus Buds at an AR event tomorrow and if you want to know how to watch the event live in AR, you can do so here. However, today's information comes from 9to5Google who have discovered new information about the OnePlus Buds in an update for the OnePlus 8. The update highlights some important information about the Buds such as the colour options it will be available in, some gestures and even fast pairing. So let's dive in and see all the new information uncovered about the OnePlus Buds.
OnePlus Buds Colour Options and Design
According to the source, the OnePlus Buds will be available in three colour options – black, white and blue. The white and black seem to be pretty simple, but the blue ones seem to have a green interior in the charging/carrying box. It still isn't clear if these will be the only three colour options for the buds. The design of the Buds itself is inspired by the original OnePlus Bullets with a flat circle on the top of the earbud. The design of the earbud is also in line with a recent interview in which Carl Pei was wearing the buds.
In the latest OnePlus 8 update, OnePlus added a OnePlus Buds apk with full res images of the OnePlus Buds. Here are the renders. pic.twitter.com/KJFskESIpN

— Max Weinbach (@MaxWinebach) July 19, 2020
OnePlus Buds Features
The information from the update also revealed some information about the features of the Buds. One of the features is "find my bud" which could be used to locate a bud if you left it on your desk by accident and can't find it. In such cases, the TWS bud usually starts buzzing/ringing softly at first, gradually picking up volume. We wish this is the case here as well because the last thing you want is to find the bud snug in your ear and start ringing loudly.
The next feature uncovered was support for Dolby Atmos. It will be interesting to see how the earbuds simulate surround sound. Headphones are ideal for simulating surround sound when compared to a simple soundbar or a TV that boasts of Atmos. Other features uncovered include fast pairing and touch controls.
OnePlus Buds Price
OnePlus hasn't confirmed the price of the buds but has teased on Instagram that the device will cost $XX.XX. There is no information or a teaser about the India price of the OnePlus Buds. However, all the rumours and leaks will be put to rest once the Buds are announced alongside the OnePlus Nord on July 21.