Nothing has officially unveiled a picture of its upcoming earbuds that gives us a glimpse at its transparent design
Nothing has officially unveiled a picture of its upcoming earbuds that gives us a glimpse at its transparent design. Carl Pei left OnePlus last year to start Nothing, which was announced earlier this year. Since its announcement, the company has been generating a lot of interest as it received backing from investors like GV, Tony Fadell, Casey Neistat and more.
There have been rumours that Nothing is working on wireless earbuds as its first product, but the company has also confirmed that it will launch smart devices in the first half of 2021. Nothing has revealed some design principles that went into making Concept 1 which looks quite compact and elegant. It neatly ties into the company's mission which it says is to remove barriers between people and technology.
Concept 1 design inspired by tobacco pipe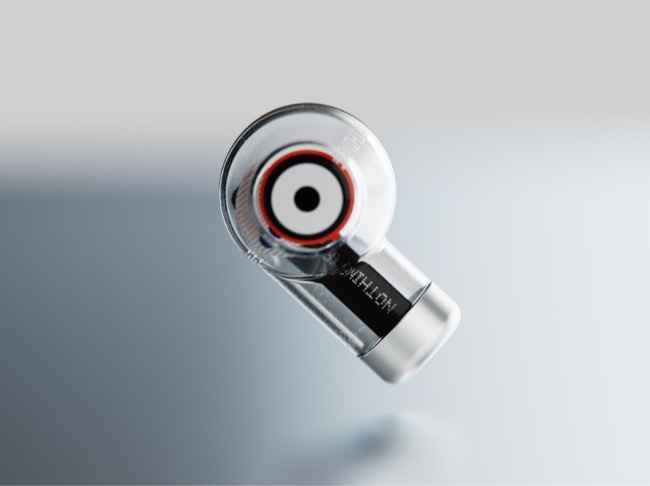 The design of Concept 1 takes inspiration from "grandmother's tobacco pipe" that the company feels looks appealing. "We try to ground our objects in something familiar, which we hope will allow them to feel fresh for many years," the company says.
As one can see from the image, the device is transparent and has a black label that says 'Nothing' along with white, black and red accents. This, however, is not the final design of the much-rumoured earbuds. "While the same designs principles will be followed and there will be similarities to Concept 1, the end product will look different," a Nothing spokesperson told The Verge.
Furthermore, the image released today gives us an overview of the design philosophies that Nothing is picking up going forward, all across its products line. This hints at the likelihood of Nothing making transparent designs for more of its upcoming products.
"We look forward to showing you how this comes to life through our first products this summer," said Carl, hinting at the launch of multiple products.
Carl's new venture Nothing has secured investments to the tune of $22 million from key players including GV (Alphabet's venture capital arm), Steve Huffman (Reddit), Kevin Lin (Twitch), Tony Fadell (inventor of iPod), Youtuber Casey Neistat and Kunal Shah (CRED).
Carl has previously confirmed that wireless earbuds will be the first product to launch by Nothing sometime in summer. The company also announced its partnership with Sweden-based Teenage Engineering recently, and you can read more about it here.