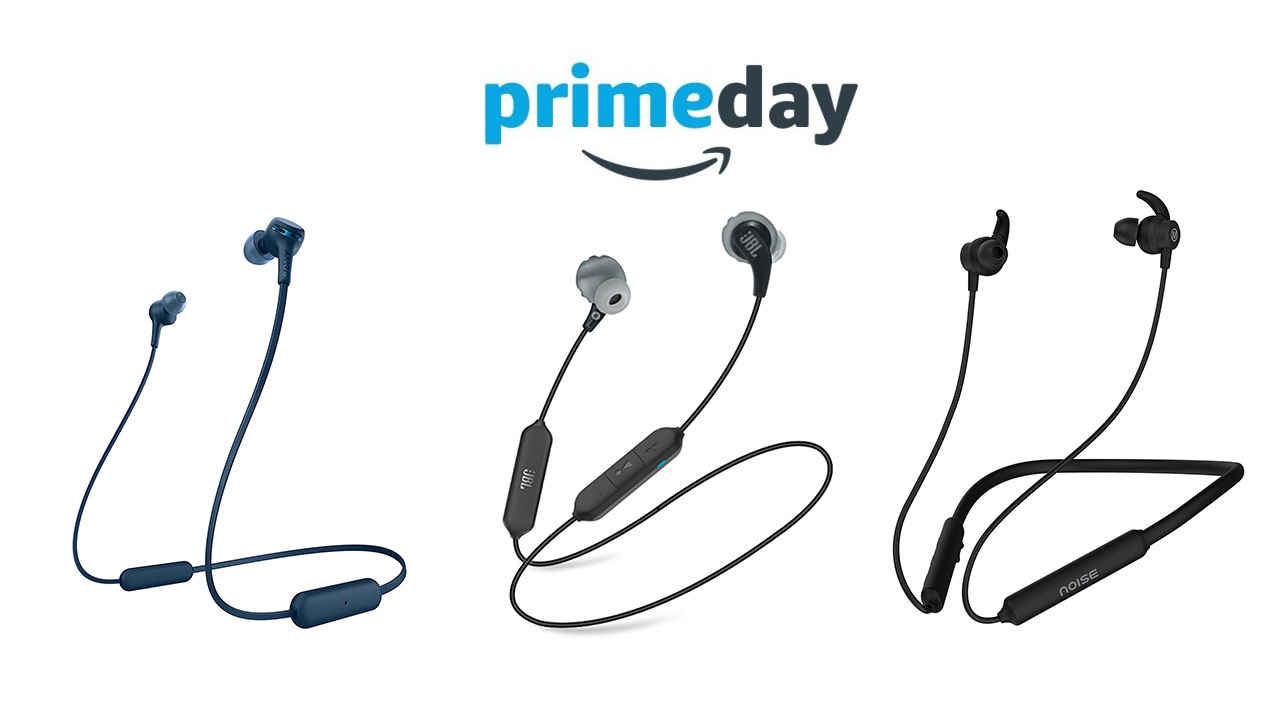 HIGHLIGHTS
Amazon Prime Day Sale is live and there are plenty of deals and offers available for gadgets

In this article, we have curated a list of the best deals on wireless Bluetooth earphones / in-ear headphones that you must check out

These earphones have been discounted considerably during the Amazon Prime Day Sale for 2020
Today is the last day of the Amazon Prime Day Sale. So, it's time to loosen those purse strings and buy the gadgets you've been holding off on purchasing, since the Amazon Prime Day Sale 2020 brings with it a plethora of lucrative offers and deals. Now that smartphone manufacturers have begun ditching the 3.5mm jack on their offerings, wireless is the way to go. If you are looking for discounted wireless in-ear headphones / earphones this Amazon Prime Day, we've got you covered. If you're instead looking for truly wireless earphones, Bluetooth headphones, wired earphones, soundbars or Bluetooth speakers, we've got you covered for that as well. However, this list will deal only with discounted wireless Bluetooth earphones. Here's a list of some of the best deals and offers on wireless earphones during the Amazon Prime Day sale.
Sony WI-XB400 Wireless In-ear Headphone (Buy here)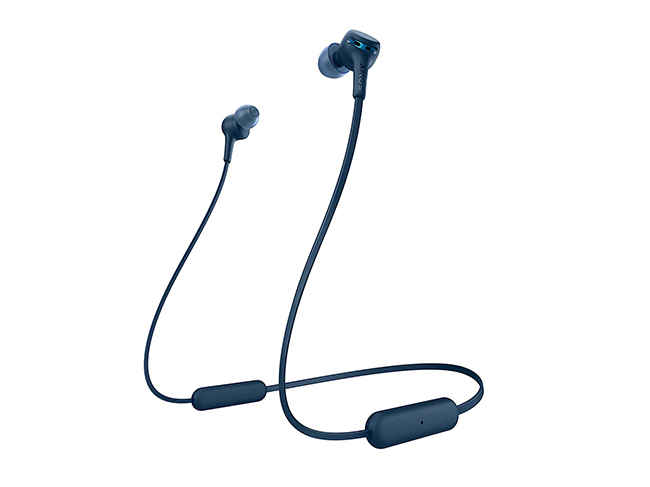 The Sony WI-XB400 wireless earphones are an extremely feature-rich pair of Bluetooth earphones, equipped with 15 hours of battery life, Google Assistant support, and Bluetooth v5.0. They feature tangle-free cords and a classy yet minimalist design. You also get Quick Charging abilities where 10 minutes of charging results in 60 minutes of playback. The earphones are also lightweight, weighing a mere 21g. The earphones are part of Sony's Extra Bass lineup, and feature thumpy bass response which suits genres such as EDM, hip hop, and Bollywood.
JBL Endurance Run BT Wireless in-Ear Sport Headphones (Buy here)
The JBL Endurance Run BT are sport wireless earphones designed for those with an active lifestyle. The earbuds come with magnetic housings that attach to one another when left idle. They also sport 6 hours of battery life and come equipped with an IPX5 water resistance rating. The earphones come with a unique Fliphook, which is a flexible two-way design that allows users to wear the headphones either in-ear or behind the ear. You can also summon Google Assistant and Siri by simply double-pressing the main multifunction button.
OPPO ENCO M31 Wireless in-Ear Bluetooth Earphones (Buy here)
The OPPO ENCO M31 are a stylish pair of in-ear Bluetooth earphones that come with a sizable battery life of 12 hours. They also feature Quick Charge, so, 10 minutes of charging nets you a whopping 180 minutes of playtime. The earphones also leverage AI to cancel surrounding sounds during calls, allowing users to make distraction-free phone calls. The silicone neckband is comfortable to wear and lightweight as well, weighing only 22g. Additionally, the earphones are rated IPX5, so you can easily wear these to the gym or in rainy conditions.
Noise Tune Active Bluetooth Wireless Headset (Buy here)
The Noise Tune Active Bluetooth wireless earphones are a great value for money purchase since they come loaded with features. You get an IPX5 rating as well as a 10-hour-long battery life to power you through your day. Additionally, the earphones house sizable 10mm drivers for a rich and full sound. They also come with Bluetooth v5.0 for stable connectivity and the earphones also have multifunction controls for music playback, calls and to summon Google Assistant or Siri. They also come with ergonomic silicone wings to ensure a snug fit that lasts even during intense workouts. Lastly, they are also capable of Bluetooth dual pairing, so you can connect these to your laptop and smartphone at the same time, and switch seamlessly.
Boult Audio ProBass Curve Wireless Neckband Earphones (Buy here)
The Boult Audio ProBass Curve wireless earphones have a neckband-style design and shiny metallic housings, giving them a premium look. You also get an impressive 12 hours of playback time and Bluetooth v5.0 connectivity. The earbuds are angled at about 60-degrees to provide a more ergonomic fit and both buds also have magnetic housings, allowing them to attach to each other when not in use. Additionally, they come with an IPX5 water resistance rating for peace of mind during intense, sweat-inducing gymming sessions.
Wings Glide Neckband Wireless earphones (Buy here)
Powered by Bluetooth v5.0, the Wings Glide Neckband wireless earphones feature built-in woofers for that extra thump in bass-heavy tracks. They come with a sizable battery life of approximately 10 hours and even support Google Assistant and Siri. The battery charges back up to full in approximately 1.5 hours, which is pretty decent. The earphones are available in a plethora of colour options as well. They feature a 3-button control system for hands-free calling and music playback.
pTron BassFest in-Ear Wireless Bluetooth Headphones (Buy here)
The pTron BassFest are an extremely inexpensive pair of wireless bluetooth earphones that come with 10mm drivers that produce stereo sound and punchy bass. The buds are ergonomic due to the silicone wings that ensure a snug and comfortable fit. They also house an in-line remote control for calls and music playback. The battery life, however, is mediocre at best, coming in at approximately 4 hours of music playback and 3.5 hours of talktime. Nevertheless, they are powered by Bluetooth 5.0 and have a wireless transmission range of about 33 feet (without obstacles).
Flybot Sport Deep Bass in-Ear Wireless Bluetooth Earphone (Buy here)
Yet another inexpensive pair of wireless bluetooth earphones, the Flybot Sport Deep Bass in-ear Bluetooth headphones are actually quite feature-laden for their price. You get 6-7 hours of battery life and about 250 hours of standby time. They also come with soft ear buds and sporty ear hooks to ensure a snug fit when working out or running. Additionally, the buds also feature music and call controls and come with an IPX7 water and splash resistance rating. You also get Bluetooth v4.1 and Qualcomm's CSR8653 chipset for good connectivity and sound.
Interested in more deals? We've got several articles for Amazon Prime Day deals on TVs, SSDs and hard drives, wearables, gaming controllers, and gaming headsets. Check them out!