When it comes to gaming, both in terms of immersion and competitiveness, sound plays an important role. When it comes to single-player games, sound can help you truly immerse yourself in the game. When it comes to competitive online games, sound can help you get a better idea of your surroundings and hear footsteps and other such things. Either way, a gaming headset is almost a must if you're someone who games frequently. During this Amazon Prime Day sale 2020, we've got some deals across a wide price range, on gaming headsets for you to check out.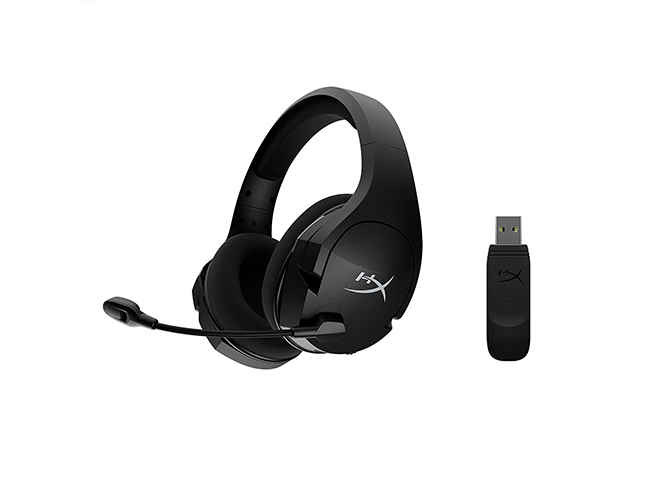 HyperX Cloud Stinger Core Wireless Gaming Headset (Buy here)
HyperX is among the most popular brands out there when it comes to gaming headsets for a reason. The new HyperX Cloud Stinger Core offers everything you need from a gaming headset without the frills that are fancy design or excess lighting. All while still managing to look pretty classy with some very comfy, well-padded and large ear cups. The Cloud Stinger Core wireless is even, well, wireless, for that added convenience. However, that does increase the price. You could always still go for the wired version, which is just as good. This headset works well for PC and console gaming.
Turtle Beach Atlas One (Buy here)
Aimed at PC gamers, the Turtle Beach Atlas One gaming headset is a comfy headset, with its large over-ear memory-foam ear cups. It also comes with the very neat flip-up mic mute option, wherein you simply have to flip the mic up to mute it, and flip it back down to unmute. While it's made out of plastic, it has a matte finish comboed with faux-carbon fibre, which gives it a pretty classy look overall. Even though we mentioned that the headset is targeted at PC gamers, as long as you have the right adapters, this headset can be used with console and mobile as well.
SADES SA902 Gaming Headphones (Buy here)
The Sades SA902 gaming headset is a jack of all trades when it comes to gaming headsets, providing 7.1 virtual surround sound in addition to a decent design, sound quality, and large, comfy ear cups at a great price point. It's unfortunately only compatible with PC, and won't work with consoles or mobile. Since this is a 7.1 surround sound headset, it uses a USB connection over a 3.5mm jack. Using it is as simple as plug-and-play, however, to use the 7.1 virtual stereo surround sound, you'll need to download the driver.
A budget offering from Redgear that also comes with 7.1 virtual surround sound, the Redgear Cosmo is a very flashy looking headset which has a premium feel to it. Targeted at FPS gamers with its surround sound, the idea is to enable better hearing while in-game for things like shots and footsteps. The mic also features noise-cancellation, in that it tries not to pick up background sounds and chatter. It also features rather large ear cups that completely cover your ears, rather than sit on them. These are relatively heavy as well and feature RGB lighting. Again, they use a USB connector over a 3.5mm jack due to the 7.1 surround sound.
Cosmic Byte H11 (Buy here)
An extreme budget option from Cosmic Byte, the H11 gaming headset is a great starter headset from someone who's looking to get a decent and affordable gaming headset. At its price point it doesn't come with many of the features found in gaming headsets, it is however compatible with just about everything, from PCs to consoles, tablets and mobile phones. This headset comes with a single unijack for both audio and the mic, when using a PC, you will need a splitter, unless your PC or laptop already has a unijack in which case you can forego the splitter.
Interested in more deals? We've got several articles for Amazon Prime Day deals on TVs, Mobile phones, Laptops, top deals, True wireless earphones, gaming mice, CPUs or Prime Day launches. Check them out