Recent times have seen an influx of new gamers around the world. If you happen to be in the same boat, and are looking to dip your toes into the world of gaming, then you absolutely want to grab a gaming mouse during this Amazon Prime Day sale 2020. There are plenty of new launches during this sale and here we've got for you some budget offerings on gaming mice to tickle your gaming bone.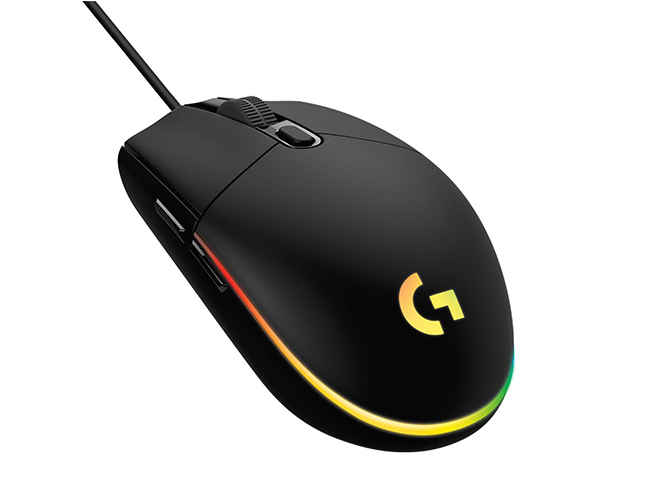 Dragonwar ELE-G9 (Buy here)
The Dragonwar ELE-G9 Thor gaming mouse features a unique design that's catered towards right-handed gamers. It features some great (although not too customisable) lighting, with a total of seven available colours. In addition to a braided cable, DPI cycling, and a rubberised finish for extra grip, the mouse also features a 'rapid fire' button next to the left-click button, which basically simulates tapping the left-click button rapidly, while simply holding the button down. It should be noted though that this is a rather large mouse, and not suited for people with very small hands, unless they prefer it.
Redragon NOTHOSAUR M606 (Buy here)
The Redragon Nothosaur gaming mouse features great build quality on a budget. While at this price range you forgo a lot of additional features such as the presence of a proper software, drivers or RGB customisation, what you get is a pretty reliable gaming mouse without all the frills. Like with most gaming mice, you still have some RGB, with up to four backlit colours, which looks pretty nice, there's also DPI control adjustable up to 3200 DPI, which can be switched on-the-go. You've also got a braided USB-cable for extra durability.
Logitech G-102 (Buy here)
The Logitech G-102 gaming mouse is probably the priciest gaming mouse in this list of budget offerings, one of the reasons being it comes from Logitech, which is a well-known brand. For a reason. The G-102 features a classic mouse shape and design, there are no fancy edges or angles on this mouse, but it still manages to give off a gaming mouse vibe thanks to its extensively customisable RGB. You've got six programmable buttons and up to 8000 adjustable DPI. It's ergonomic shape makes it feel right at home in anyone's hands, plus, you've also got Logitech's fantastic software to adjust DPI, lighting, set profiles and more.
The Redgear A-20 gaming mouse is another mouse featuring an ergonomic design, slightly similar to the G-102. It also features RGB which is fairly customisable using the provided software. The mouse features an adjustable DPI range of 200-4800, which should be more than sufficient for most gaming needs. This mouse also comes with a braided cable, for added durability. One thing worth noting about this mouse is that it's a little on the heavier side. This is usually a personal preference, but if you like heavier mice then you might want to consider this.
Zebronics Zeb-Feather (Buy here)
The Zeb-Feather is a budget mouse offering from Zebronics which features on-the-fly DPI adjustment, a rubberised finish for extra grip, and six adjustable buttons. It does not feature any RGB, and instead features red accents on a mostly black body. The scroll wheel, DPI adjustment button and side buttons are also red in colour which gives it a pretty nice look overall. Consider the Zeb-Feather if you're looking for a grippy mouse that's comfortable to use and if you're not too keen on RGB.
Interested in more deals? We've got several articles for Amazon Prime Day deals on TVs, Mobile phones, Laptops, top deals or Prime Day launches. Check them out!