This Amazon Prime Day sale find the best deals and offers on portable Bluetooth speakers for your next purchase
The highly-awaited Amazon Prime Day Sale for 2020 has now started in full swing and there are a plethora of exciting deals and offers on gadgets across several categories. Bluetooth speakers are some of the most lucrative tech purchases since smartphone speakers can be pretty lacklustre and a good Bluetooth speaker will amp up the vitality of any music you play. So, if you're looking to purchase a Bluetooth speaker this Amazon Prime Day, look no further. We've curated a list of the best deals and offers on portable Bluetooth speakers across different price points for you to consider.
Infinity Fuze 100 Portable Wireless Speaker (Buy here)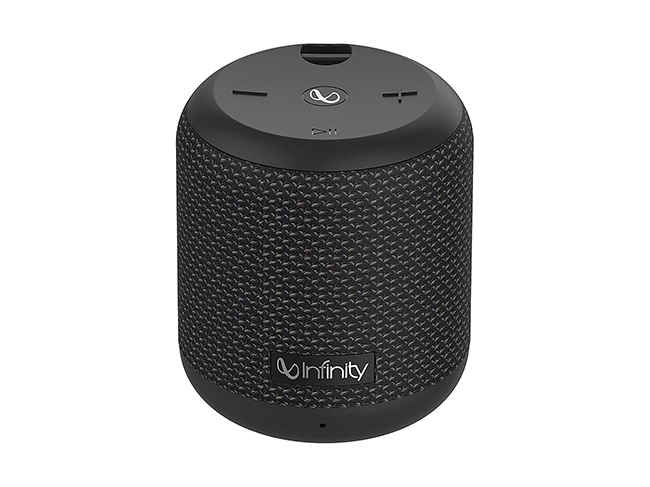 Infinity by Harman's Fuze 100 portable Bluetooth speaker is a compact yet powerful speaker that comes packing deep bass response and a Dual Equalizer feature. The battery life is also pretty decent at 9 hours of continuous playtime and the speaker also comes with an IPX7 water-resistant rating. You can also use the speaker to make hands-free calls and connect to Google Assistant or Siri, based on the source device you're using. The speaker also supports 'Dual Connect' which lets you pair two Fuze 100 speakers in a stereo setting.
boAt Stone 650 Portable Wireless Speaker (Buy here)
The boAt Stone 650 is a portable Bluetooth speaker featuring Bluetooth v4.2 connectivity and 10W of power. The speaker also comes packing an IPX5 water and splash resistance rating, allowing you to use it in wet conditions as well. The speaker houses a sizable 1800mAh battery with a playtime of 7 hours and a charge time of approximately 2 hours. You also get access to multifunction button controls that allow you to control music playback. Additionally, the speaker supports AUX cable playback and even has an SD card slot.
Zebronics Zeb-Action Portable Bluetooth Speaker (Buy here)
Next on our list of the best Amazon Prime Day deals for Bluetooth speakers is the Zebronics Zeb-Action portable bluetooth speaker. Powered by Bluetooth v5.0, the speaker comes equipped with USB, AUX and micro-SD card (up to 32GB) support. It also features a built-in FM radio. The battery life is quite substantial, rated at about 12 hours of playtime. You also get the standard media control buttons and call function via this versatile Bluetooth speaker. Additionally, you can pair two Zeb-Actions together for a stereo experience.
Blaupunkt BT52 Portable Bluetooth Speaker (Buy here)
German brand Blaupunkt's BT52 10 W Bluetooth speaker comes equipped with dual passive radiators that enhance the volume levels as well as sound quality, as per the company. The speaker also houses a built-in microphone for calls and comes with Bluetooth 4.2 connectivity. The speaker has a robust scratch-proof build but is pretty lightweight as well. The 1500mAh battery within the speaker powers it for a period of 6-7 hours. The speaker also comes with microSD card (up to 32GB), AUX cable and FM support.
JBL GO Portable Wireless Bluetooth Speaker (Buy here)
The diminutive JBL Go Portable Bluetooth speaker is a solid speaker that comes in a wide array of colour options. It features a frequency response range from 180Hz - 20kHz and has a battery life of 5 hours, which is impressive for its tiny form factor. The multifunction buttons not only allow you to control music playback but also allow users to activate Google Assistant or Siri for handsfree calling and music playback. It also comes with a built-in strap hook and an optional carrying strap for enhanced portability.
iBall Musi Twins TWS Bluetooth speaker (Buy here)
The iBall Musi Twins TWS bluetooth speaker is a peculiar one since it can be disassembled easily into two stereo speakers that you can set on either sides of your PC or home theatre system. They feature 360-degree stereo sound, allowing for a more immersive sonic experience. They also come with a battery life of approximately 12 hours, which is rather impressive. Additionally, you don't need to worry about damage from water splashes since these have IPX7 water resistance, allowing them to be submerged in water up to 1 meter for 30 minutes.
Interested in more deals? We've got several articles for Amazon Prime Day deals on laptops, power supplies for PCs, wireless headphones, power banks, or Prime Day launches. Check them out!