The universal symbol for gaming is the gaming controller or the gamepad. During this Amazon Prime Day 2020 sale, you might want to nab yourself a decent gaming controller and take your gaming experience to the next level. Here we've got for you a selection of deals on gaming controllers for various platforms.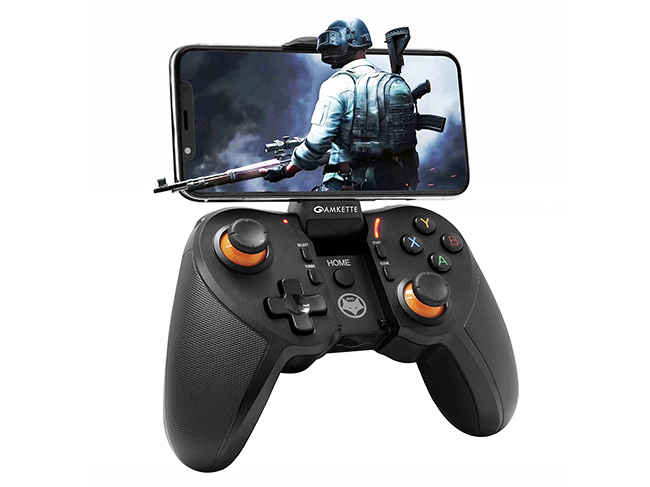 CLAW Shoot Wired Controller (Buy here)
The CLAW Shoot controller is a plug-n-play wired controller with a 1.8m long USB cable. It's very ergonomic, featuring a design very similar to the Xbox controller which is arguably the most comfortable in the market. The button layout is also similar to the XBox controller, and it features all the expected buttons, including 2 analog sticks, an 8-way direction D-pad, 4 face buttons, 2 trigger and 2 shoulder buttons. It's compatible with most games right-off the bat.
PDP Wired Controller (Buy here)
Anyone who owns a console knows how expensive the official controller is. The newer wireless variants cost a bomb, which is where third-party vendors like PDP come in. The PDP wired controller on the surface looks very much like a standard Xbox controller. It supports both Windows and Xbox One and has a micro-USB slot on the controller. You can use any micro-USB cable with it, for added convenience. It's much lighter than the official Xbox controller since there's no battery pack. The controller also features a 3.5mm audio jack with custom controls to adjust mic and game audio.
Nintendo Switch Pro Controller (Buy here)
If you're someone who owns a Nintendo Switch, then the Nintendo Switch controller is pretty much a no-brainer, offering a much better experience than the Switch's default Joy Cons. The Nintendo Switch Pro Controller features a standard Xbox Controller layout, and even its shape is very similar, making it pretty ergonomic. It's also pretty weighty, for those who like their controllers to have some weight on them. The controller comes with a type-c port for charging, and will charge with your phone chargers as well. Additionally, you can use this to connect the controller to other devices as well. Use a type-c to type-a cable and viola, you can use the controller with your PC.
Amkette Evo Gamepad Pro 4 (Buy here)
If you're an avid mobile gamer, then the Amkette Evo Gamepad Pro 4 is a no-brainer. Over its many iterations, the gamepad has only improved over time, improving upon previous flaws and adding more QoL. The controller is targeted specifically at mobile gamers, and is comparatively more affordable than its console counterparts. The Evo Pro 4 comes with preset setups for popular mobile games including PUBG, Mobile Legends, and Free Fire. You can further program touch points on the screen and buttons on the controller and save the configuration on the gamepad itself to pull up whenever you need it. It should be noted that this gamepad does not support devices using Mediatek cores, as long as your Android device uses Snapdragon, Kirin or Exynos, you're good to game.
Fusion Wired Fight Pad (Buy here)
Fighting games are a whole different beast, and for the longest time, it has been thought that the arcade stick or fight stick was the standard equipment to excel with. However, times have changed and most fighting games are played on consoles, and not in Arcades. For the PS4, we've got a solution, the Fusion wired Fight Pad, featuring an arcade style layout. The controller is overall slightly smaller than the conventional DualShock, and features a different layout. There are no analogue sticks, because it's considerably harder to pull off combos with those as compared to a reliable floating D-pad, which the Fusion fight pad offers. There are also two additional face buttons, to the usual four, for a total of six, to mimic the iconic arcade gamepad. Decent build-quality in addition to the above makes this a must-have for fans of arcade fighting games.
We have put together the best deals on Amazon Prime Day for other product categories as well, if you are interested, check out our stories for power banks, dSLR cameras, gaming laptops, budget gaming mice, and true wireless earphones.