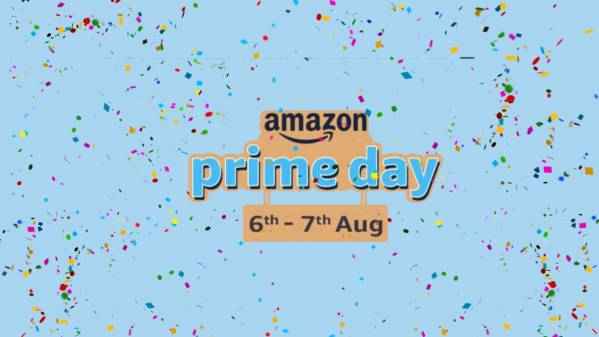 If you've been hankering after gaming laptops for a while, there's no better time to get your hands on one than now. With Prime Day Deals everywhere you look, you can easily find a great laptop with a fast processor, good display, and hefty storage for affordable prices and meet your gaming needs with ease. Here are a few good gaming laptops to check out. Note that they've been curated based on their availability on Amazon, and the listed features and Prime Day Deals applicable to them.
With a sizable 1TB storage, the HP Omen 5 should let you store all your large game files with ease. Under the hood, the laptop has 8GB RAM coupled with an Intel Core i5-9300H processor with Turbo Boost Technology that pushes its speed to 4.1GHz from its base speed of 2.4GHz. The HP Omen 5 is packed with a NVIDIA GeForce GTX 1650 Graphics card that should be able to run games with ease. It also has a 15.6-inch screen for you to enjoy the games on. According to the brand, this laptop has been built with gaming in mind, and is equipped with an advanced thermal solution that optimises its airflow and lets you game for longer.
Lenovo Legion Y540(BUY NOW)
The Lenovo Legion Y540 has a 15.6-inch display with a Full HD display and 60Hz refresh rate, which should ensure fluidity during high-octane gaming. The laptop offers 1 TB HDD which should be enough for your games and it also packs a 256 GB SSD ensuring faster boot times. Additionally, the Lenovo Legion Y540 has 8 GB RAM and the NVIDIA GTX 1650 Graphics card that should help run most games with ease. Note that the screen has thin bezels – an intentional design element that should go a long way in minimising distractions while gaming. Finally, the battery should last around 5 hours according to the brand's claims.
HP Omen (new)(BUY NOW)
The new HP Omen is a good option for serious gamers who spend hours on end exploring different worlds. This is primarily because the laptop is equipped with the OMEN Tempest Cooling Technology that should protect the device from overheating, thereby extending your gameplay. If you wish you could play games on the go, note that the Omen Command Center has a Game Stream feature that allows you access the games on your laptop via your Android smartphone, letting you play anytime, anywhere. Thanks to the DTS: Ultra technology, you can expect this laptop to deliver clear sounds that emulate the effects of a surround sound system. Finally, features such as the 1TB SSD storage, AMD Ryzen 5 4600H processor, NVIDIA GeForce GTX 1650ti (4 GB GDDR6 dedicated) Graphics card, and 8GB RAM that's expandable to 16GB should make this a gaming laptop worthy of consideration.
The Acer Nitro 5 is equipped with the CoolBoost technology that's slated to increase the fan's speed by 10% along with the CPU/GPU cooling by 9%, according to the brand, which should go a long way in letting you game for longer hours. Thanks to the Waves MaxxAudio and Acer TrueHarmony, you can expect an immersive audio experience that lets you catch every distant footstep as you make your way through your favourite game. Under the hood, the device is equipped with a 2.40 GHz Intel Core i5-9300H processor along with 8GB DDR4 RAM. You should be able to store all your games with ease thanks to the 2TB 5400rpm hard drive. Finally, you can expect a good visual experience thanks to the 17.3-inch screen and the NVIDIA GeForce GTX 1660 Ti (with 6 GB of dedicated GDDR6 VRAM) Graphics card.