If you've ever been annoyed at the titles on the 'Continue Watching' tab on the Netflix app? Well, the streaming giant has now given users the ability to remove individual titles from the section. So, if you didn't like a film or show that you clicked on, you can now wipe it off your screen. The feature has just been rolled out for Android and will hit iOS users by the end of the month.
Here is how you can remove individual titles from the 'Continue Watching' tab on your Netflix app. First, make sure you update your app on the Google Play Store. As soon as you've updated the Netflix app, open it and you will see a three-dot icon below the individual titles on the "Continue Watching' tab. You will be prompted by a list with the option to ' Remove from row'. Click on the option and the show or film will be removed from the list. It really is that simple.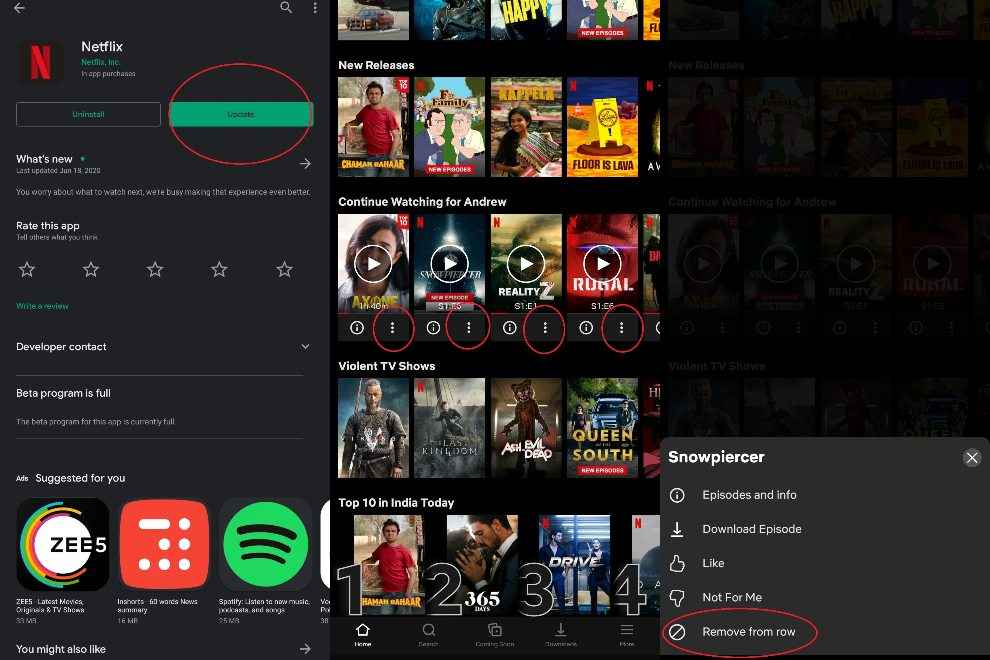 A Netflix spokesperson also shared a comment regarding the feature, "We constantly look to make the Netflix experience more intuitive. The update to the mobile menu groups a few existing options -- downloading a show or movie, rating it, or removing it from Continue Watching -- and makes them more convenient.".
On the subject of films and shows on Netflix, check out the best sci-fi shows on the streaming platform. If sci-fi isn't your jam, how about the best superhero films on Netflix? Or better yet, you can check out the best fantasy shows on Netflix as well.