Adobe Max is the yearly 3-day creative conference, that for the first time, is taking place completely virtually. Adobe Max is where Adobe announces the new major features coming to their application suite. This year, Adobe is announcing some major changes to Photoshop for desktop and iPad. While the number of features are far and large, here's a few that you should be looking forward to.
Sky Replacement
Sky replacement is a fairly common practice amongst landscape photographers, but is a rather complex and time-consuming task. The challenge isn't selection, but rather pasting in the new sky or sky features and then matching the lighting and contrast to the original shot. With the new update, photographers will be able to replace the sky or add to it with a few simple clicks and Photoshop will blend the sky and perform the colour adjustments automatically.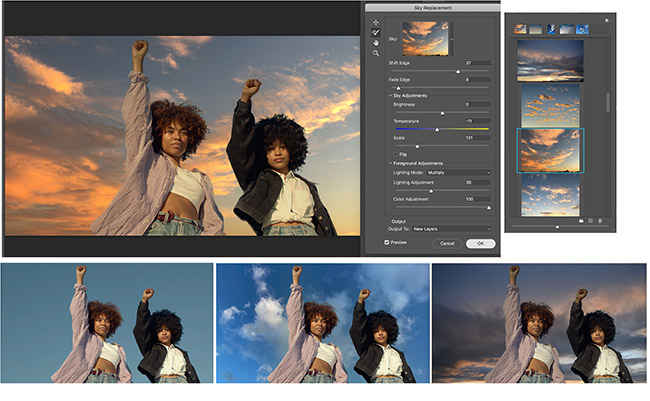 Refine Hair
When selecting people in a photograph, the trickiest part of the selection is often the hair. People with straight hair don't give so much trouble to the editor, unless it's a windy day, but selecting curly hair can be a really time-consuming task. Adobe Photoshop now includes a Refine Hair tool, which with just one click of a button, performs the selection for you. This is especially useful if you have used the Object Selection Tool or Quick Select Tool to select a particular person and want to refine hair in a single click.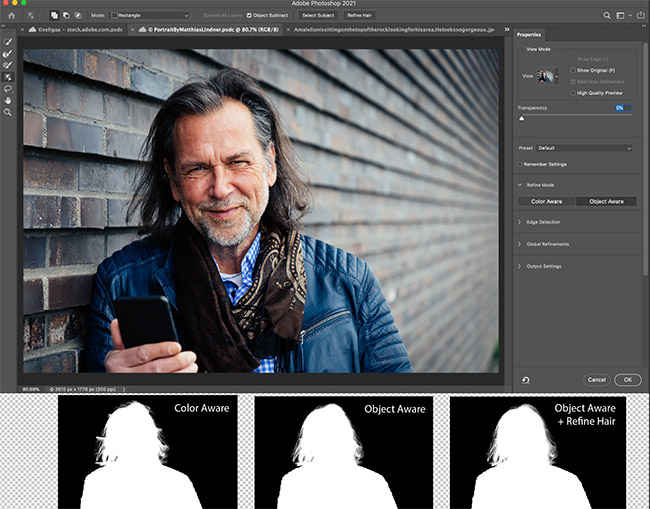 Neural filters
This one is for the very creative ones, an extension of Adobe's Sensei AI engine. Neural filters are an addition in the existing filter set available in Photoshop and allows for very interesting alterations to the photos by just moving the sliders around. You can colorize a scene, zoom in on parts of an image, and transform portraits in seconds to adjust for age, expression, pose, colors, and more.
Live Shapes
One of the most requested features in Photoshop has been the ability to adjust geometric shapes at will. With Live Shapes, Adobe promises that users will be able to edit geometric shapes like lines, rectangles, triangles etc in a more fluid and dynamic manner, while having very precise control over it.
Revamped Plugin Environment
For decades, plugins have been a critical part of the Photoshop experience. However, plugins usually lived far deep in the Filter menu of Photoshop. This time around, Adobe is giving Plugins its own menu and space in the main menu bar. Additionally, there is now a proper plugins panel which allows you to search for new plugins and manage the ones you've already got installed.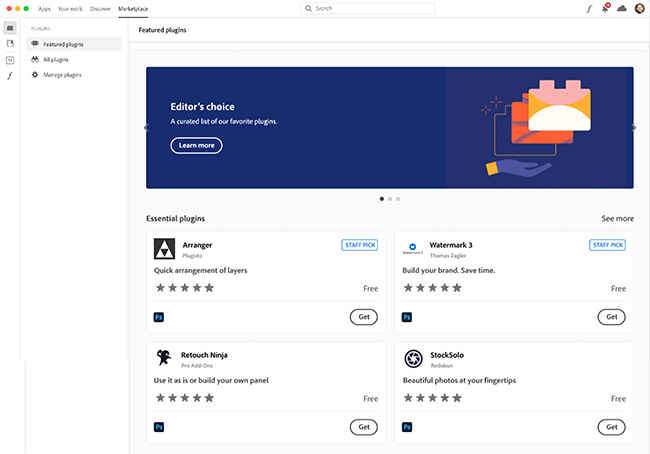 Colour Grading in ACR
Last but not the least, Adobe is bringing Lightroom Classic's new colour grading system to Adobe Camera Raw. The colour grading wheel replaces the Split Toning module. Split toning only added colour tones to the shadows and highlights, but the new colour grading wheel taking directly from Premiere Pro's Lumetri system will allow photographers to add colour to the mid-tones in photos as well. The end-result; the ability to add cinematic colour grades to your image.
These are just some many new features that will be a part of Photoshop CC. Other features include pattern preview, object-aware refine edge, presets for Select and Mask and many more. The update should be going live right after the announcement is made during the Adobe Max 2020 conference. Adobe has also announced updates to Premiere Pro, Lightroom and Illustrator for iPad amongst others.