When it was launched last year, the Xiaomi Mi Revolve (review) impressed us quite a bit. Now though, Xiaomi is out to try and impress us once again with the Mi Revolve Active. Priced at Rs 9,999 (Rs 8,999 if you manage to snag the device during the early bird offer), the device once again promises to offer a lot for its asking price. We got hold of Xiaomi's latest wearable and have been using it for a couple of days. Here are our first impressions of the Mi Revolve Active.
Xiaomi Mi Revolve Active: Impressive design

The Xiaomi Mi Revolve Active can be pretty big for you if you have small hands
The first thing that will strike you about the Xiaomi Mi Revolve Active is its design. The wearable sports a large display with very little in terms of adornments. The black one we got looks quite classy and should go well with formal wear too. There are also only two buttons on it, which continues its minimalist aesthetic.
The device itself features a metal case with a plastic bottom. The straps are made from silicon and are removable. Overall, the wearable is quite light for its size and I have had no issues wearing it till now.
Xiaomi Mi Revolve Active: Large display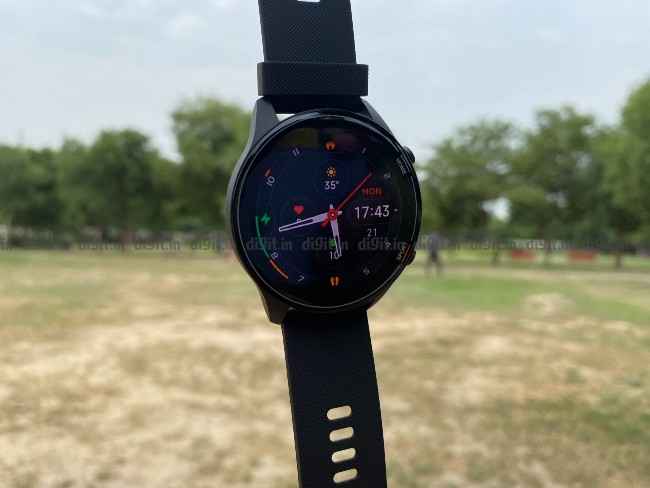 The large display does look pretty good though
As noted earlier, the Mi Revolve Active comes with a really large colour display. The display itself is quite crisp and colourful for a wearable and is pretty much on par with most other wearables in this category. However, one thing to note is that the glass on the wearable is quite glossy and might make it difficult to read. However, the auto-brightness option may be able to alleviate some of those issues. We weren't able to properly test the sunlight legibility of the device yet but will let you know more about that in our full review.
Xiaomi Mi Revolve Active: Packed with features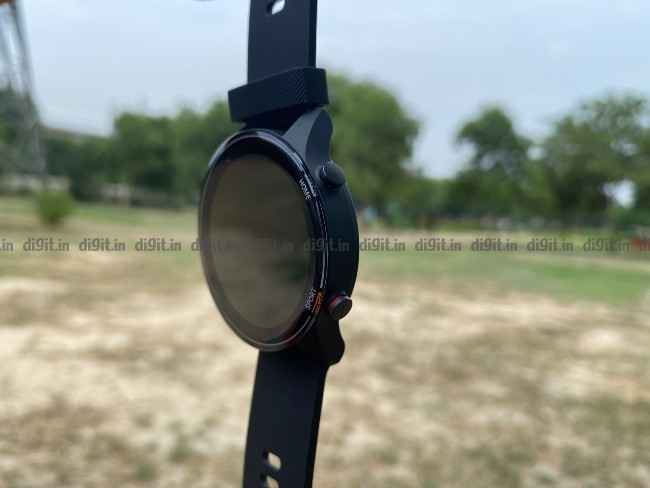 The wearable only comes with two physical buttons
The Mi Revolve Active is pretty packed in terms of features, especially for its asking price. The device comes with a GPS, heart rate monitor, barometer, ambient light sensor, SpO2 monitoring and more. All this should lead to better and more tracking. However, one of the key features of the device is the Alexa integration. Yup, this device will let you bring up Alexa right on your wrist. So, you can ask and general questions and answers or even control your IoT devices. Unfortunately, I couldn't get Alexa to start any activities or modes of the wearable itself. But we'll have to test that out even further before we come to any conclusions. Xiaomi has clarified that Alexa support is very limited at the moment and a future update will add more functionalities to the watch. There is no fixed date for this update, but it should be added in the coming months.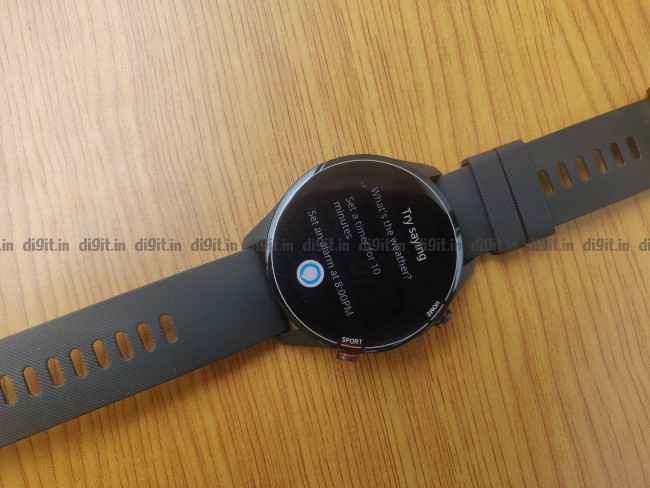 Alexa is integrated into the Xiaomi Mi Revolve Active
Xiaomi Mi Revolve Active: Performance seems promising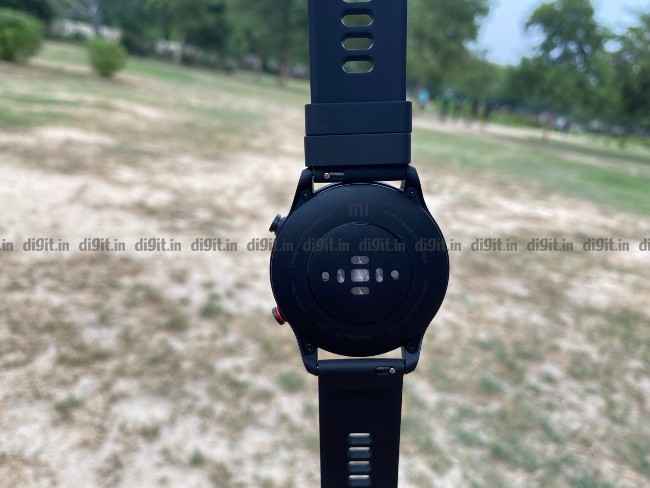 The rear panel is made of plastic and is packed with sensors
The Xiaomi Mi Revolve Active offers a whole bunch of activity tracking to choose from. This includes all your usual suspects like walking, running, cycling and more. You also get the option to track trekking and hikes thanks to the device's built-in barometer.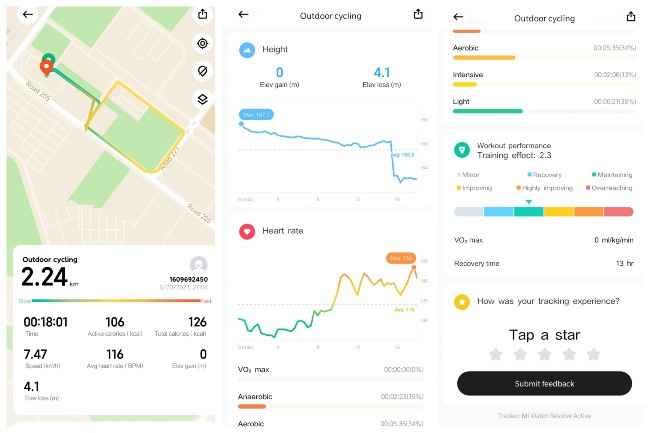 The 'Outdoor Cycling' mode offers a host of metrics
I tried tracking a few of my cycling rides on the device and it seems to work as intended. This includes route tracking, distance, calories burned, and more. Of course, we'll try a few of the other modes in the full review. Stay tuned for that!