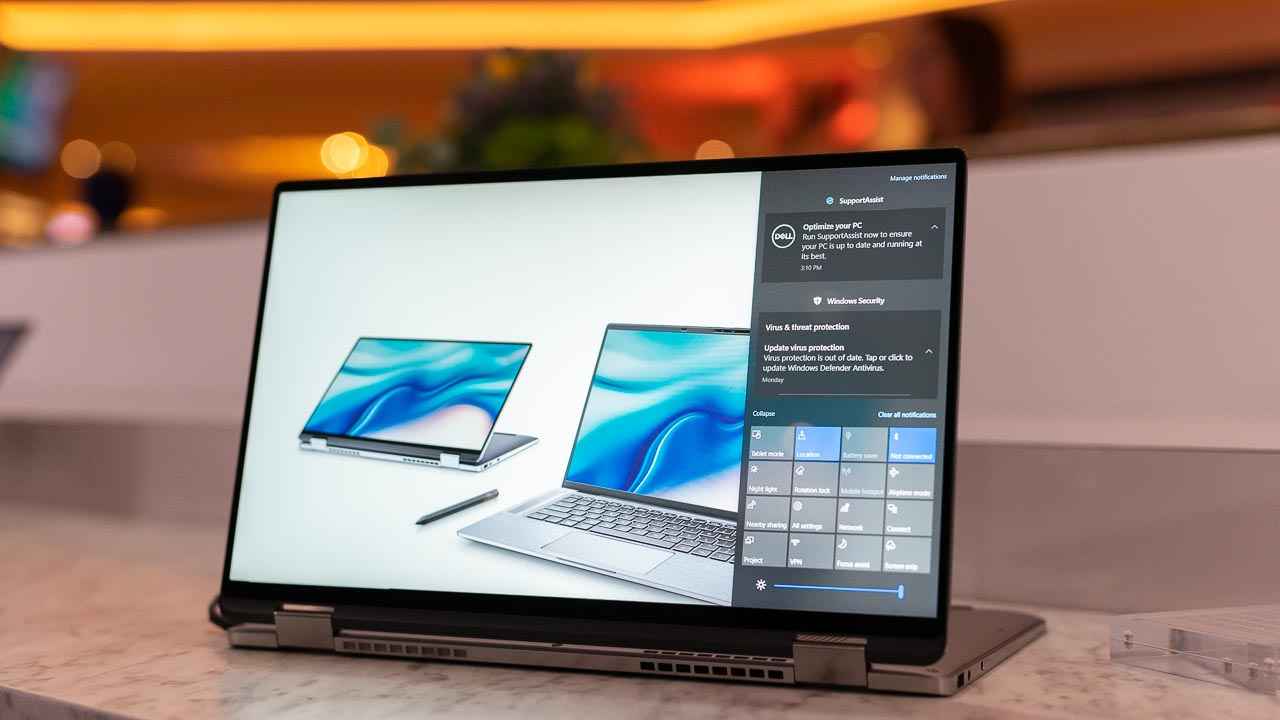 HIGHLIGHTS
Dell claims the Latitude 9510 is the world's lightest and smallest 15-inch commercial PC

The Dell Latitude 9510 has a 2-in-1 form-factor
Dell has traditionally always used CES as a platform to flood the market with new devices, however, this year, the company took a more conservative, but focused approach. Besides the all-new Dell XPS 13, and concept devices like the Concept UFO, the company also announced the new Dell Latitude 9510, an enterprise-centric laptop, but if you take a look at it, you'd have a hard time telling this was an enterprise laptop. We spent a good amount of time with the laptop at Dell's showcase at CES this year and here's what we walked away with.
Built for People
One clear shift in Dell's design language over the years has been taking their business laptops and turning them into devices that could very well fit into the consumer segment. The Latitude 9510 is a very slick looking 2-in-1 laptop. Sincerely, no matter how much you look at it, there's no way to tell that this isn't a laptop Dell would consider calling a "consumer" laptop. Everything from the lid to the keyboard island has a brushed aluminium finish, and the keys themselves are broad and offer great feedback. The trim around the trackpad also looks super elegant, but that isn't the real show-stealing feature of the Latitude 9510.
Ed Ward, Senior Vice President, Client Product Group, shared some interesting insights about the new Latitude 9510 and how it stands apart from the typical Dell consumer products. He said that when dealing with enterprise customers, there are three key areas that Dell really needs to deliver. The first is USB-A vs USB-C, given that enterprises are usually the slowest to pivot to new standards of connectivity. They need the USB-A ports on the laptops, as much as they need full sized HDMI ports, and even an ethernet port. Enterprise users are usually okay giving up on the thinness of the device in favour of having these ports. Lastly, according to Ward, some enterprises continue to use smart-cards or USB-tokens for authenticating employees, so having those features becomes critical.
Built for Serious Work
Besides being powered by Intel's 10th generation processors and having an InfinityEdge display, what really made the Latitude 9510 popular at CES was the claimed 30-hour battery life and its 5G-ready nature. Implementing 5G took a little clever re-designing on Dell's part. Typically, the communication antennae are embedded within he bezels of the display, but given that the Latitude 9510 has a near bezel-less display, Dell had to find another place to put the antenna for the radios, including that for 5G. This is where the keyboard island and the speaker grill come into play. The speaker grille has the antenna lines etched around it, being barely even visible at first glance. `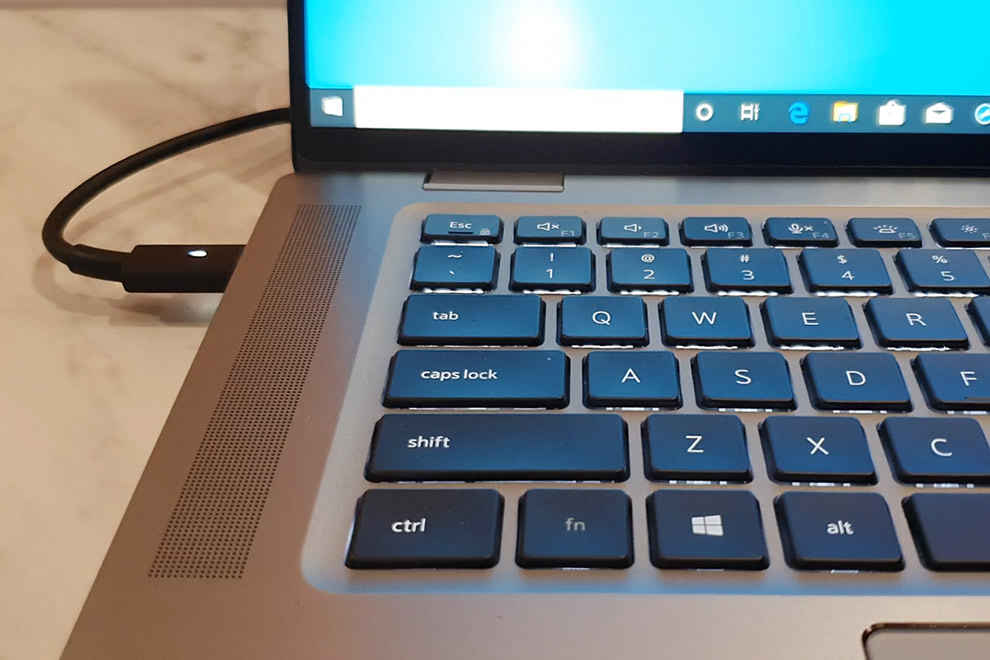 Dell unfortunately did not expand much on the 30-hour battery life claim, but it goes without saying that the number is based on some very conservative testing. Intel's Project Athena certified devices typically claim 9 hours of battery life based on "regular use" so Dell's claims of 30 hour battery life are definitely eye-brow raising to say the least.
First Impressions
The Dell Latitude 9510 at first glance could easily pass off as a laptop for any regular consumer or even content creators. The 2-in-1 form factor seems to be popular in the enterprise side of things, since Dell isn't the only one making them. The Latitude 9510, according to Dell, also happens to the be world's lightest and smallest 15-inch commercial PC. Dell's own claims aside, the Latitude 9510 is definitely a great looking laptop and while we haven't had the chance to test out its performance, we do trust Intel's 10th generation processors to do the heavy lifting with relative ease.