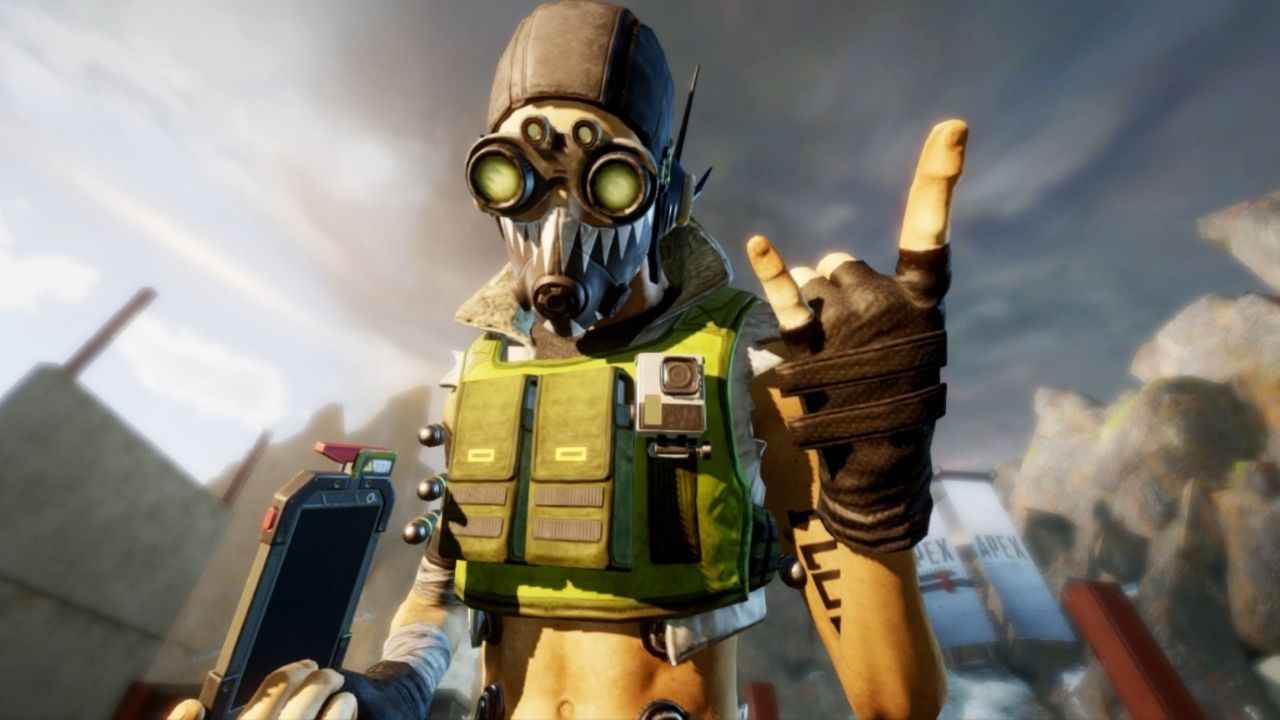 HIGHLIGHTS
Apex Legends Mobile regional beta is now live in India.

The gameplay is much better than what we expected for a beta release.

There are a lot of rough edges but we expect them to fix everything before the final rollout.
Respawn Entertainment made a huge announcement recently regarding the launch of Apex Legends Mobile. The mobile version of the game is specially designed for touchscreens, with streamlined controls and thoughtful optimizations. The game went live for me on my Play Store account earlier today and I have already played a few games.
Apex Legends Mobile is far from being a finished product but the beta version feels much, much better than what I expected Respawn to ship. I will try to update and push out more information about the game over the course of the next few days but here are my initial impressions of Apex Legends Mobile after playing for a few hours.
Rough around the edges
Apex Legends Mobile plays similar to, say, the PC version or the console version of the game. It's essentially a battle royale in which you drop into a map, gather around some loot, eliminate other squads and be the last squad standing. Battle royale is the only game mode that's available now and I honestly don't expect Respawn to add other modes anytime soon.
The version of Apex Legends Mobile that's live here in India is a beta build of the game, so it goes without saying that it's not there yet. That being said, I must say that some aspects of the game are well polished. The looting mechanism, for instance, is near perfect and it makes it a lot easier to pick up items and quickly enter the fights without having to spend any extra time. Even things like using your healing items or equipping/ holstering guns, etc. feel very good.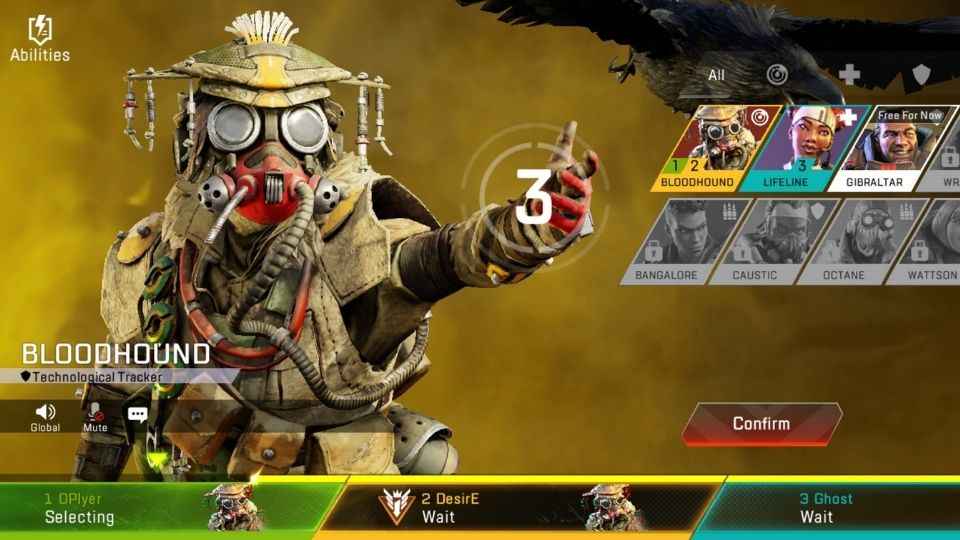 A huge chunk of Apex Legends gameplay revolves around the Legend abilities and I am glad that Respawn has implemented it very well without making it overly complicated. I wasn't able to try all the available legends but the ones that I did felt really nice to play. All the passive, tactical, and ultimate abilities were working fine for both Bloodhound and Octane when I played. You can customize the on-screen controls to change the button layout and the ability to cool down timers are shown on the button itself.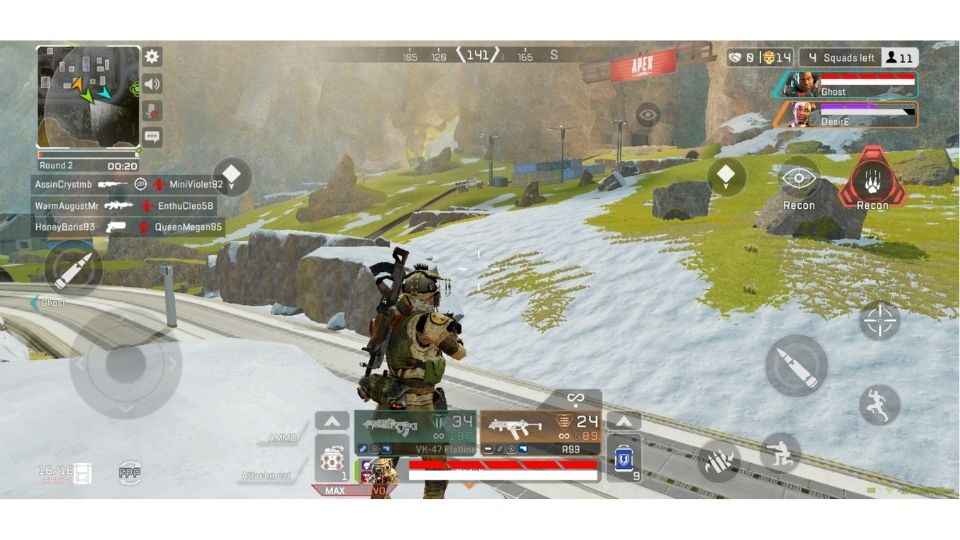 The gameplay feels a little janky but I didn't have any major issues. Besides the occasional no-reg issues that made me feel like an absolute bot against the bots, I was comfortably able to drop on the map, loot, and even my way to victory more than a few times now. So it's safe to say that the game is definitely playable. In fact, it's more polished than I expected it to be considering the fact that the game is still in beta. I didn't face any connectivity issues during my games either, which is honestly very surprising to me because even the PC version drops down to its knees quite often.
I hope Apex Legends Mobile's team will try to keep it just as stable if not better all the time. Overall, I'd say that Apex Legends Mobile, in its beta stage, feels good to play. It's obviously not without its quirks but it's in an acceptable shape and doesn't make me want to uninstall it, so that's a good place, to begin with.
A step in the right direction
I like how Respawn decide to start off small and didn't try to release the full game with all the legends and guns. For now, you only have 8 legends in the game – Bloodhound, Lifeline, Gibraltar, Octane, Wraith, Bangalore, Caustic, and Watson. I am sure other legends that are already out on the PC and console versions will be added later.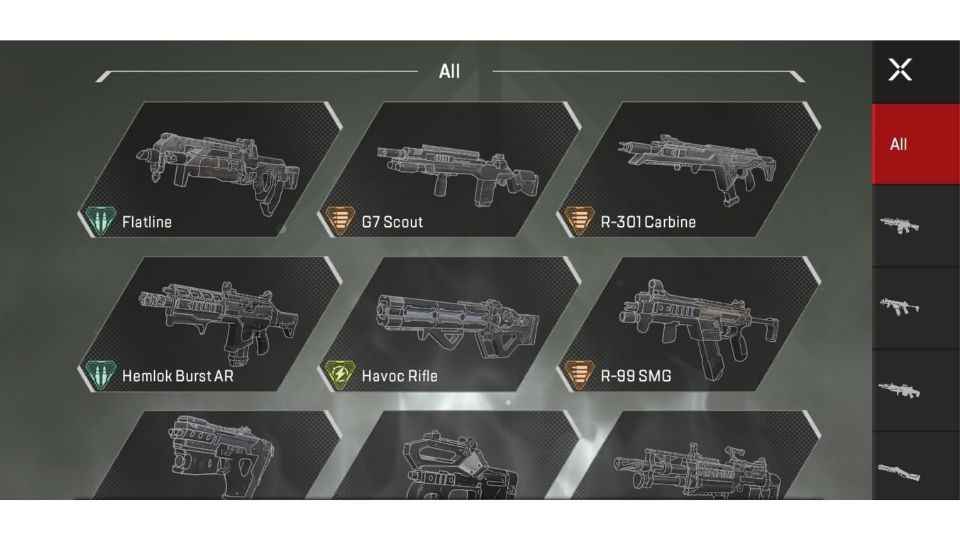 You also have access to a limited arsenal. Respawn essentially added only a few of the guns from each weapon category. A lot of guns like Mozambique, Triple Take rifle, Volt SMG, Mastiff shotgun, etc. are missing here on the mobile version. But the ones that are available shoot similar to the PC version that I am used to. You also have all the attachments as the ground loot for your guns but a lot of them are still missing.
I wasn't able to indulge deeply in character and weapon cosmetics. However, I did see a bunch of weapons skins and they're the same as the ones I have already seen on the PC version. You will have to spend Legends Tokens or Apex Coins to unlock the legends and weapon skins. I'd like to point out that in-app purchases to buy Apex coins aren't working yet, so spend those legend tokens carefully for now.
Key differences
I noticed a couple of new things in the mobile version of the game that is not present on the PC version. For starters, there's a 'World chat' in which you can send messages and talk to, well, literally anybody who's currently in-game. You need to hit level 5 to be able to send messages on this world chat, but friends chat is available right from the get-go.
The mobile version of the game also has an aim-assist to help you hit your targets. It's honestly, a little too high at this and you really have to try and miss your shots to not hit your opponents. The in-game store also looks very different from the one that I am used to. For now, most everything is available to purchase using Legend tokens but I am sure this will change as more people enter the game so that Respawn can monetize the game properly.
Voice lines are also majorly missing for the most part. Besides the diverse roster of characters with unique abilities, Apex Legends is known for its communication system that uses a unique ping system. While you can ping locations, loots, etc. there are no related voice lines to it which feels a little weird. I am sure it's only a matter of time before they add that to the game though.
The Final Say
I have barely scratched the surface of this mobile version of Apex Legends. I am going to continue playing this game for the next few days and see if anything changes during that time. But for now, I truly think that Apex Legends Mobile is off to a good start. I am not sure if they have done enough to make it the next big thing in the mobile gaming scene after PUBG Mobile, but it definitely feels like a step in the right direction and it has the potential to go a long way. More than anything, I am glad that the game on mobile feels like a genuine effort unlike the Switch version, which unfortunately feels like an afterthought, to say the least.
Now if you'll excuse me, I gotta go play it and decimate these bots before a bunch of tryhards enter the game and start sweating it out. It's time for me to drop in or as Bangalore would say, "It's time to drop, shock, and rock!"