At Digit we pride ourselves on our ability to change (employee speak for avoiding the pink slip). We make monthly targets and work tirelessly towards achieving them (usually with the help of some gaming sessions). But when it comes to tech resolutions for the New Year, we go all out to prove we are the nerdiest nerds that ever walked this planet (is there any other way to get this done faster?). So, here are some tech resolutions from the best and brightest at Digit (Disclaimer: Digit is not responsible for any harm you may cause to yourself or others after reading this article).
Have you been a bad techie this year? Have you used and trashed a bunch of new smartphones? Did you hijack everyone's Facebook feeds with your angry rants when Kojima quit Konami? Are you hoarding gadgets from the early 80's in your basement? Well, if you are doing all those things you need some new resolutions. So, read on and begin your quest of becoming a better nerdizen of the world.
I will look at the road and not my phone when I walk
People looking at their smartphones and walking on the road, if you thought that the zombie apocalypse was something to look forward to, you are wrong. We are already there – lost
in our small screens, walking and talking safety hazards. A man was recently released from prison after 44 years and he couldn't believe how people navigate without looking at the road. Time for more participation in the real world, maybe?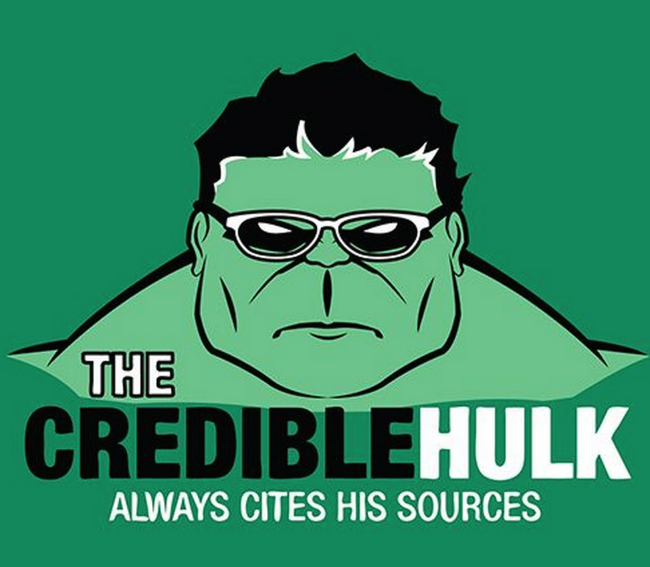 I will check my sources before posting/sharing something on Facebook
We've become a generation of believers. We believe anything and everything we read/watch/write on Facebook without the slightest idea of the authenticity of this content. Then, just to showcase our brilliant Facebook research skills, we go around sharing these nonsensical and mostly fake stories, poisoning news feeds around the world. We need to stop! You need to stop! (and while you are at that stop sending soul crushing Candy Crush/Farmville requests too). Just because someone you follow posted a quote with a photograph of Einstein does not mean that Einstein actually said it, unless it is E=mc2 (he actually said that)! A great New Year's resolution would be to check the source before you endorse a post.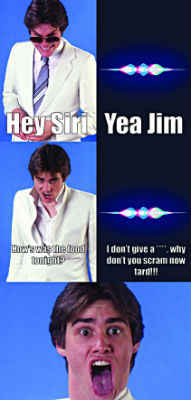 I will not talk to my phone, like it's a person
It is a voice assistant that can help you make an appointment, send a text and remind you to pick up food and is not your personal shrink. This is not the movie Her, and you aren't half as dynamic as Joaquin Phoenix. Get over 'her'. Saying goodbye is hard, but trust us for the sake of your own sanity and that of others around you.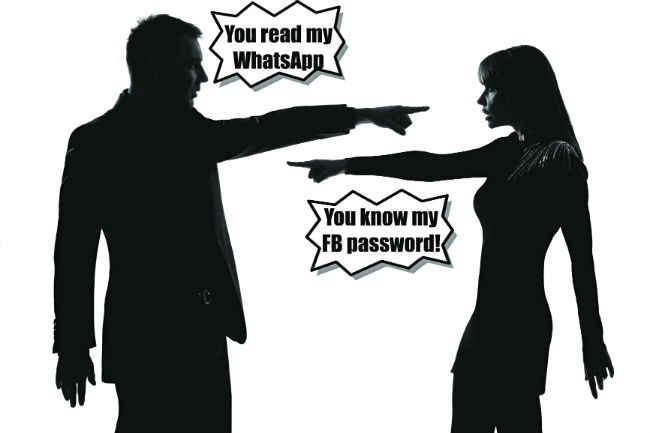 I will not divorce my spouse over bandwidth consumption or WhatsApp addiction or Facebook passwords…phew!
Do not do that! Buy more bandwidth instead, and have a little faith. The number of court cases where couples get divorced for these reasons is so insane that it's actually become a joke. We have heard about one court case where the couple was getting divorced because the husband spent more time with his dog than his wife (which literally takes a man's best friend to a whole new level). But seriously, spend time with your loved ones. You don't want to look up from your virtual world and find them gone.
I will educate myself with more than my degree
This is a very serious and important tech resolution. It will not only ensure that you remain knowledgeable, but will also ensure the continuing survival of our species as an intellectual race, and not how we have been described in the movie Absolutely Anything (go watch that movie!). We have seen the launch and success of websites like BuzzFeed, 9gag and many more. As much as we love the humour and sarcasm (and flying cats), we think people need to spend some time reading stuff that matters. It is baffling that people don't know who the President of the country is, or how many states there are in India, and these aren't school kids we are talking about – these are fully grown adults. Imagine that! Do you know who the President of India is?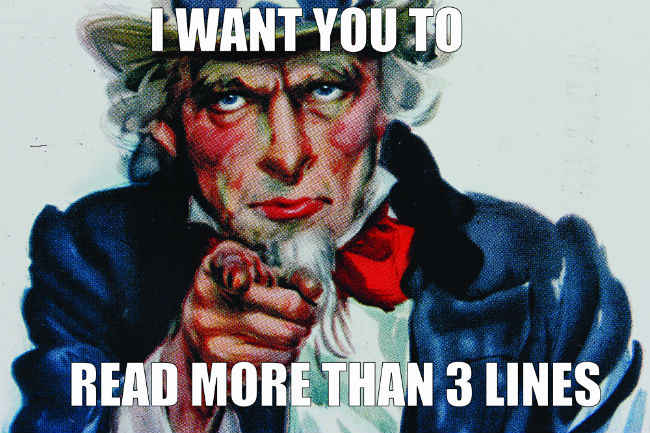 I will stop being an insufferable know-it-all
Just because you've got a search engine at hand, doesn't mean you really know anything. Want proof? Bet you we could find five research papers that prove "conclusively" that video games increase violence among kids, and five others that say they reduce violent tendencies. And before you use any of them as a citation, please do us a favour and read the entire report. Don't just read three lines of a story and presume to know everything. Remember no one liked Professor Lockhart from the Harry Potter books. So stop being that person. Just do the world a favour, and stop.

I will no longer wear the "Windows Phone" Blinders
This New Year resolution comes from our beloved news writer, Shrey Pacheco. Every time a new app comes, he jumps to his Lumia 620 from 1965 and checks if the app is available. Alas, to his disappointment, he goes back to work without another comment. In Windows we have faith, and we are optimistic that it will improve the app ecosystem by the end of 2016 (Are you listening Microsoft?). People like Shrey are seriously contemplating moving on from the Windows ecosystem in 2016.
I will hopefully not break my gaming controller
Have you played Bloodborne? Dark Souls? You get the idea.
I will talk face-to-face more than text
Wasn't this last year's resolution? What is the point of stretching a conversation for an entire day when you can wrap it up in 15 minutes? It's called Facetime/Hangouts/Skype. Also, we do not understand the logic of abbreviations. Would you understand a text saying, "B der by 8. C u. gt da fd"? Seriously, you got that?
I will actually eat my food before it gets cold instead of instagramming it
Okay, so there is a technical term called Food Porn. Just like regular adult films, food porn requires a certain degree of production quality to 'wet' your appetite. You are no star producer, you do not know how to frame a shot, and no matter what phone or camera you buy, it is not going to look good. Wasn't the point to pick up the fork and knife when the food arrives, instead of a smartphone? We need to change that! If you need your food to look sexy, watch an episode of MasterChef Australia.
I will look at you rather than my phone when talking to you!
Unless you are reading this article, stop looking at your phone. And, even if you are, look around and make sure you are not a part of an ongoing conversation (unless time has halted for you because of this brilliant writing). What in the name of Jack Sparrow do you do on your phone so all the time?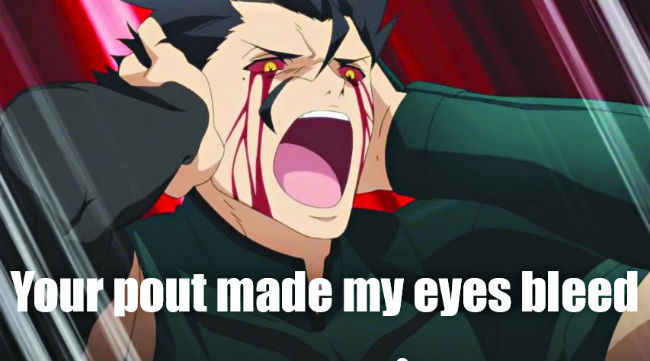 I will try and refrain from being a pouting self-obsessed person
We think people don't want to keep their resolutions, since this was one we covered last year as well. But wait, there's progression. 2015 actually saw the launch of a selfie spoon, and as the name describes it, this measly little contraption is a selfie stick at one end and a spoon at the other. We do not want to see a half-chewed samosa in your mouth! Come to think of it, we do not want to see another pouting image, either. You do know that selfie addiction is a proven psychological disorder right? Of course, we're kidding, but it deserves to be. Do not do this next year, maybe? Actually, never mind, you're probably clicking one right now, anyway.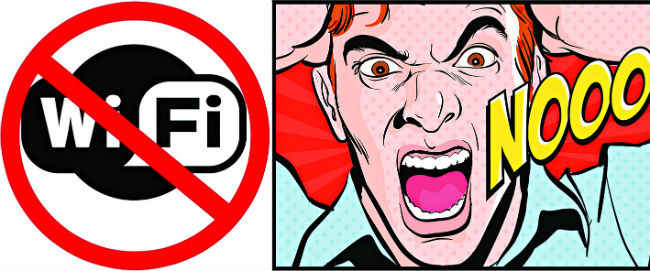 I will try not to be a WiFi addict…. Hopefully
A very interesting quote (not from Facebook) says, "I'm ready to go to rehab for my addiction to the Internet, as long as they have WiFi". Whoever wrote that, they were kidding people! We have become parasites desperate for certain aspects of technology. Last year, it was entering someone's house and demanding a charger. This year, it is all about the Wi-Fi password. What happened to the good old friendly smile and awkward hug greetings?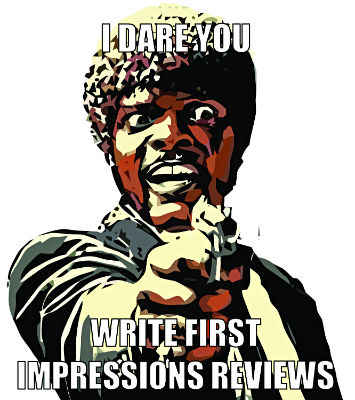 I will not write a First Impressions Review
Yes you're a fresh off the boat tech blogger and you've got yourself a shiny new gadget on the day of its launch. We get your excitement and your ineptitude, but do you also have to be an underhanded tool and cash in on keyword searches? What in glob's name is a first impressions review anyway? How can a first impression be a review? Those who have been keeping a keen eye on our YouTube channel, would have realised that even we have succumbed to the lure of keyword optimisation. But those shenanigans are a thing of the past. Rest assured, the SEO dweeb who was responsible, has been taken care of. Our collective resolution here at Digit is to hunt down these first impressions reviewers and tickle them to death. Sounds cute? Trust us, it's not.
I solemnly swear that I am up to no good!
If you did not get it, go get your nerd game on and read Harry Potter! A study has proven that those who have read Harry Potter are generally calmer and happier. Like most of you, I spent my new years drunk, sobbing and reaching home to realise that my house keys were left at the party that is now 50 kms away, and Google Maps is asking me to swim across the Pacific to get there. Nonetheless, my resolution is to keep monitoring mankind from my orbital ship and making such lists of resolutions and decisions that people make. The first one for 2016 is to get people to spend money they do not have to buy things they do not need, to impress people they do not like. Why else would you spend Rs. 92,000 on an iPhone? Is your New Year resolution to buy the new iPhone?