Google recently unveiled a huge makeover to its Google Maps. Currently available in beta mode, it lets you discover changes in its interface and improved accessibilities. However, the search results in this version remain more or less the same as in the earlier version. You'll find some changes in the form of search inputs and queries. Unlike the older version of Google Maps, it has a bunch of new and improved functionalities such as advanced filters for search queries.
If you haven't really fired up https://maps.google.com in your browser yet, we'll save you the trouble.
Just take a look at the image below: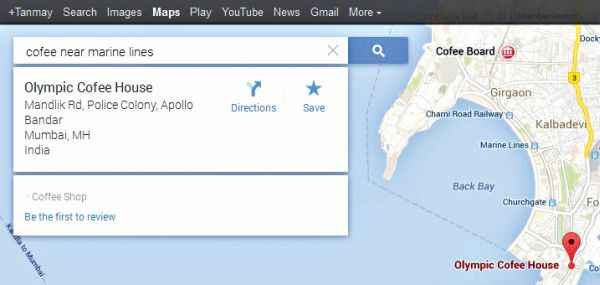 Google Map's new interface is a lot better than before
Web
Search on the new Google Maps
Let's say you're looking for coffee shops near Mumbai's Marine Lines railway station, you can use the term "near" in your search query. Therefore, the most appropriate search query would be "coffee near marine lines". In the results you'll be shown all the coffee shops located around Marine Lines railway station. You can do the same for other similar search queries.
Instantly share URLs
Whenever you want to share the URL of a particular map, all you have to do is click a button called "link" on the older version of Google Maps. The new Google Maps will allow you to always have a permalink of any place you search for. Whenever you search for any location, you'll find its URL present inside the address bar, ready to be retrieved and shared instantly with your friends.
View all available information for a location at once
Say you have a friend's wedding in Kolkata and you want to tour the place while there. Once you've entered the city name in the search field, related imagery for the place will automatically show up. All you need to do is simply click on any location on the map and explore the area with the help of photo tours that will appear below the search box. Earth view can be accessed at the bottom-left corner on the new interface of Google Maps.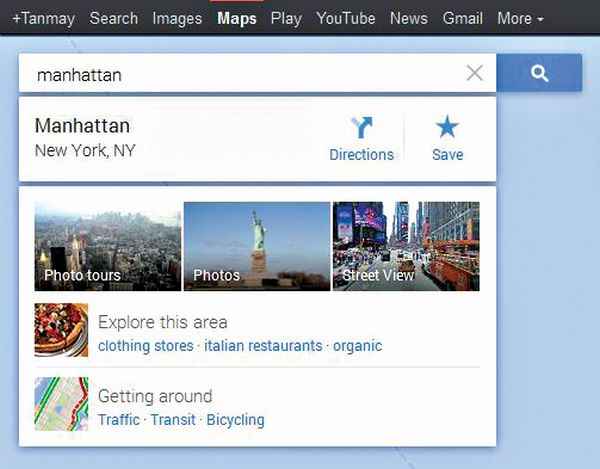 Look for things nearby and you'll never consult another guide book
Android / iOS
Zoom in as you please
If you think pinching the screen is the only way to zoom in and out of Google Maps, you're not well acquainted with all of its capabilities, because in addition to this, you can also double-tap your screen, hold, and then scroll up and down to zoom in and out.
Get offline Google Maps
If there are particular locations on Google Maps that you're fond of, you don't need to be online and connected to access them each time. You can simply make them appear offline for later use. While you're online, go to the Google Maps application on your phone and open the map. In the search box, you'll find search suggestions for recently accessed places. Select "Make this map area available offline" and you're done.
Note: This feature is currently available only on Android, and not on iOS.
Start using turn-by-turn navigation instantly
To enable GPS support for turn-by-turn navigation, you don't have to get into your mobile settings. Google Maps now gives you this option right inside your application. Just select your current location and desired destination. You'll find the transportation icon at the bottom-right corner of your Google Maps application. Taping this will automatically execute voice guided turn-by-turn GPS navigation, without taking you away from your Google Maps experience.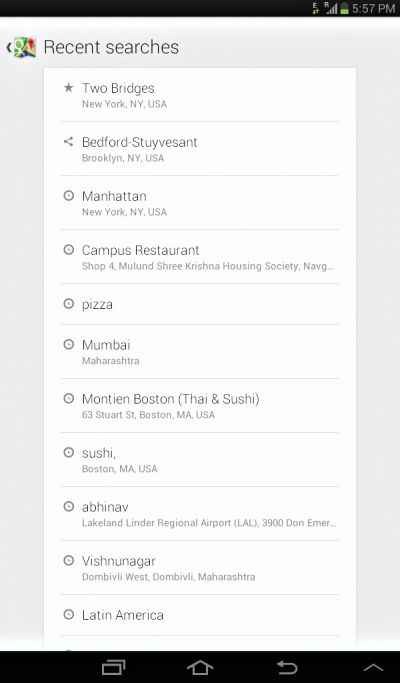 Looking through search history
Explore local businesses
In case you're looking for a particular place or a category of different places to eat, drink, shop, rest or be entertained, tap the search box to find a card called "Explore" in order to start exploring places in the categories of your choice, viz Eat, Drink, Shop, Play or Sleep. Through Explore, you'll be able to find relevant places tagged within the area of your choice located in that particular category with ratings out of five stars and reviews as well thanks to the new Zagat integration.
Once you've found a business or service, you can allow the search results to point you towards other similar results.
On a Phone
If you're using Google Maps on your smartphone, you'll find a bunch of details right after tapping on any location in the application. You just need to swipe up and down the info sheet to find out more about that particular place. If you want to find more such services, you don't need to revert to the search box. Swipe left and right on the existing search results page to view many other such businesses.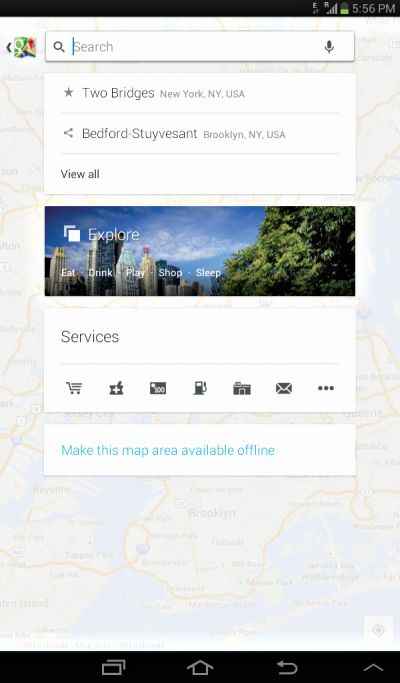 How it looks on Android
On a Tablet
Google Maps has been optimized for tablet users. The dropdown search menu and directions float above the main maps, providing a sense of space and continuity within the app. Unlike on smartphones, you just need to tap on any location to get all the information about that particular place instantly and as efficiently as possible.
Access Street View
Similar to Google Maps on desktops/laptops, there's no longer an option on mobile devices to access Street View as soon as search results show up. If you want Street View of a particular location on Google Maps, simply press and hold on the map to drop a pin. This will render an info sheet, which lets you access the Street View option.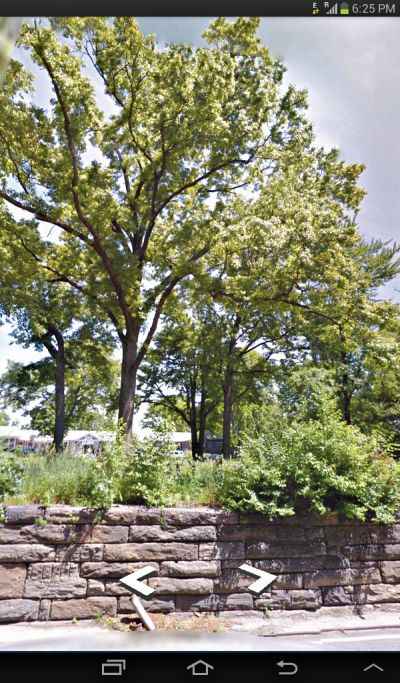 Street View FTW
Share your location
Similar to the way you access Street View, you can also share your location instantly with your friends or colleagues. Simply press and hold on the map to drop a pin. This will take you to an option allowing you to share via different applications i.e. text message, email, Bluetooth etc., depending upon the applications you have installed on your device such as Facebook and WhatsApp Messenger.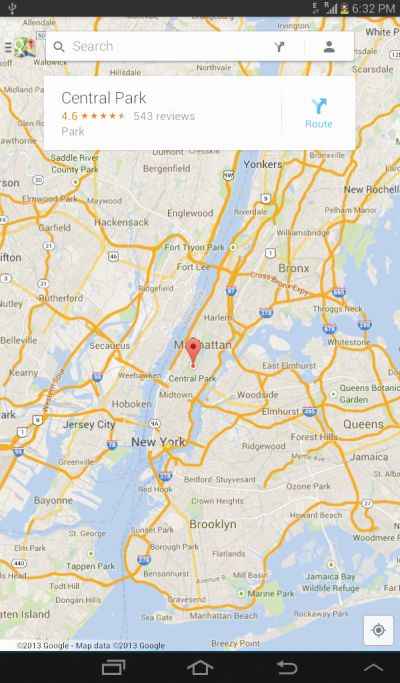 Who needs physical maps?!
Save your location
The Google Maps application even lets you save your searches for later use. Simply press and hold on the map to drop a pin, and find an option for saving your query. If you want to retrieve the saved search, tap on the person icon in the upper right-hand corner near the search box and scroll down to access your saved places.
Find search lists
If you always search for a limited number of places, you can convert them into a list for quick reference. Simply open the search box and tap the list view icon. If you're using a tablet, tap an option called Results List in your Google Maps app.
Note that since the app is still in beta mode, we should expect to see many more changes based on user feedback. Also, some of the mentioned tips and tricks may not work in your country or on certain devices.