PUBG Mobile is rolling out the v0.19.0 update and the developers have released the patch notes for the same. As one may expect, there's a whole host of new features, additions and bug fixes to talk about. This includes a whole new exclusive map called Livik, the Season 14 with the 'Spark the Flame' theme, new game modes and more. So let's not waste any time and get started.
PUBG Mobile's v0.19.0 update Size and availability
The update will require approximately 1.84GB of storage space on Android and 2.13GB on iOS. Players on different versions will not be able to invite each other, so everyone is encouraged to start updating as soon. While te update is officially scheduled to be available from July 7 onwards, the company usually features a staggered rollout, so different players may get the update at different times. However, all players who update before July 13 will get 2888 BP, 1000 AG and a Nightmare Helmet (3d).
PUBG Mobile's v0.19.0 update New map: Livik
The new Livik is here and is quite tiny at 2x2km. By comparison, Sanhok is 4x4km. The new map features a Nordic theme and will feature a maximum of 52 players battling it out in 15-minute matches. The map also features some exclusive weapons such as the P90 SMG, and the MK14 rifle. It will also feature a Monster Truck that will only spawn on the map.
Livik will also soon be getting a new super firearm training mode that will see Experimental Trial Weapons Crates on the map. These crates contain special weapons that look similar to normal weapons but feature different names, icons, etc. These weapons have slightly better stats than normal weapons and players can see how well they fared with the experimental weapons after leaving combat.
Learn more about the new map here.
Check out our basic guide to the new map here.
PUBG Mobile's v0.19.0 update​ Royale Pass Season 14: Spark the Flame (available July 14)
The new season of Royale Pass will be available from July 14 onwards and comes with a 'Spark the Flame' theme. As expected, this would include new themes, better level rewards and multi-form outfits. In order to celebrate the second anniversary of Royale Pass, the Roaring Dragon and Dragon Hunter-themed rewards from Season 5 will return.
There is also a new RP Prime subscription that will e introduced in collaboration with Google. This includes Prime and Prime Plus, which can be subscribed to simultaneously. This supports monthly, quarterly and even yearly payments. This would allow players to collect 300 RP or 900 RP vouchers every month along with redemption discounts and Airplane Ranking display perks.
PUBG Mobile's v0.19.0 update Spark the Flame-themed gameplay
This particular themed game mode will be available on Erangel and Miramar maps in Classic Mode. Players have a chance to enter this mode after selecting these maps. This would include small statues that burn up when interacted with. It would leave behind supplies and event items. There is also a giant statue that has multiple construction states. Once the final stage is reached, it will burn down. There is also a statue camp that features tents. These tents can e entered to gain supplies.
PUBG Mobile's v0.19.0 update The Ancient Secret
This particular mode will be introduced soon and will be available in Erangel and Miramar. The mode will see the introduction of ancient temples that initially stay on the ground, but will fly up after a fixed time and them mode slowly as the play zone shrinks. There will also be interactive puzzles as well as boss fights.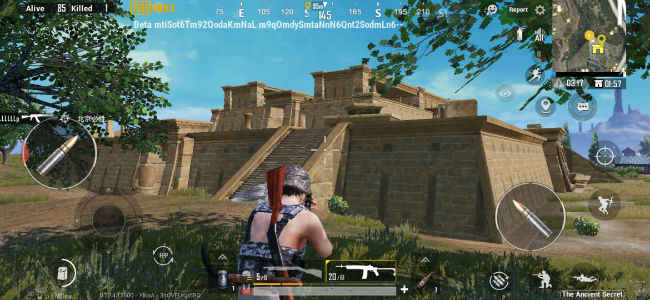 To know more about The Ancient Secret and how the gameplay pans out, click here.
PUBG Mobile's v0.19.0 update Season Warm-up Event
At the end of Season 13, the game will offer a season warm-up event for a limited time. The event will see players battle in 4-players teams in Classic Mode. Completing missions in this mode will allow players to earn a small amount of Season 14 ranking points, which will be converted into Season 14 rating points once the new season starts.
PUBG Mobile's v0.19.0 update Game modes
The game will now feature a new Team Gun game mode. This mode sees players start with the same weapon, with upgrades available by defeating opponents. The first team to defeat a player with the final weapon (the Pan) or the team with the highest points, wins.
Besides this, Payload and RageGear Modes will only be available during the weekend, while the Bluehole Mode will no longer be available.
You can check out the whole patch note with the entire list of changes here.