Call of Duty: Mobile's Season 6 update is here and with it comes Rust, a new map that was first seen in Call of Duty: Modern Warfare 2. The map is pretty small, but that doesn't mean its not fun. The map offers tons of cover options with a very twisted layout that can catch first-time players off guard. But don't fret, we got you covered. Here are seven tips to help you win in Rust.
Learn the map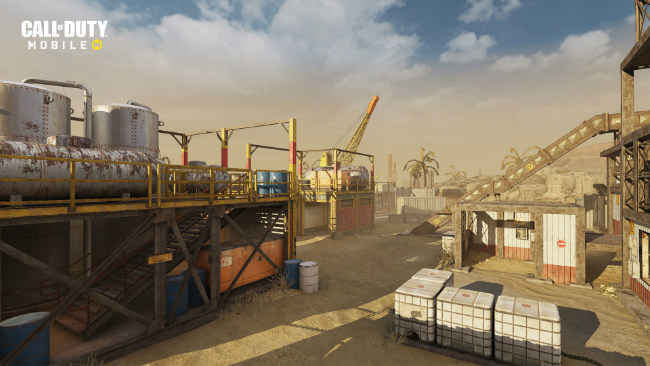 Unlike relatively straightforward maps like Nuketown or Killhouse, Rust has loads of nooks and crannies. This gives players lots of movement options. As such, players will need to have eyes everywhere. And keep your eyes out for movement. Also, try and use the sides of the map to move around instead of the centre as those areas offer more cover options,
It's all about CQB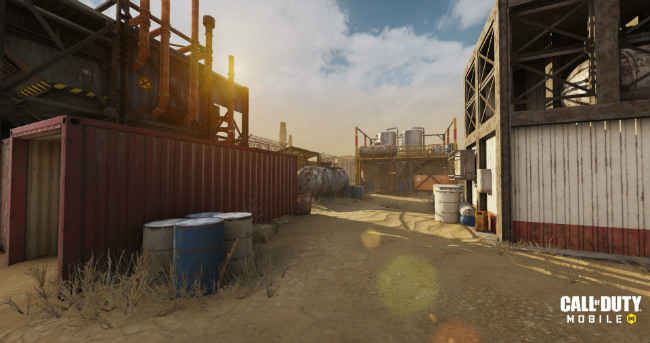 Due to its layout, the Rust map favours Close Quarters Battles (CQB). As such, having a CQB weapon like an SMG or a shotgun might help turn the tide in your favour. Further, since enemies can pop-up at any time, consider equipping an extended magazine to ensure you have to reload less and won't be caught off-guard. You should also consider equipping a laser sight so you can simply fire from the hip if you suddenly run into another player.
The 'tower' gamble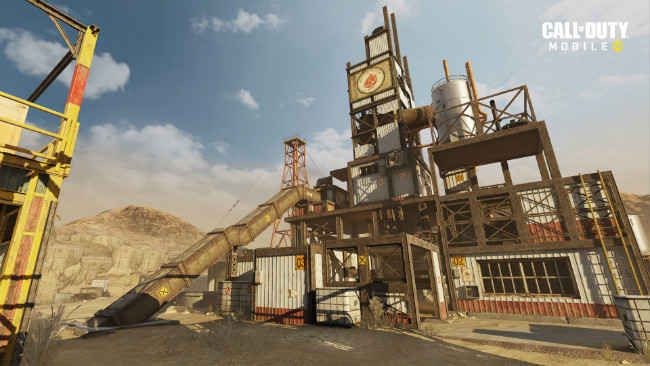 The central tower in the map is a very juicy prospect. If you do manage to get up there, you will have a bird's eye view of pretty much the entire map. Thereby letting you take down enemies from above. However, there is very little room for movement up there and a well-thrown grenade will pretty much kill you. Also, if you're on the ground, make sure you keep an eye on the tower for enemy movement.
The central ducts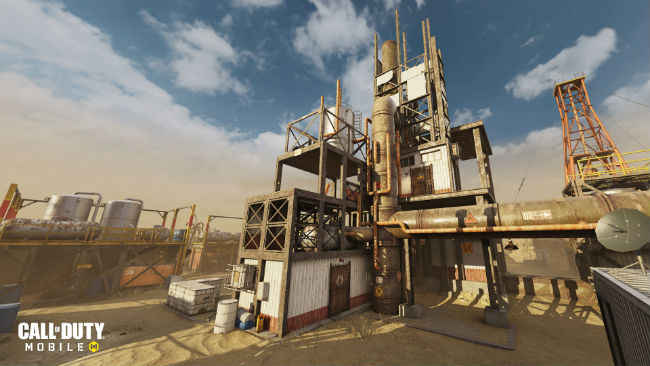 Use the ducts in the centre to get the drop on unaware enemies as players are usually busy battling others to look there. However, since you'll be crouched in there, it would be a very good idea to get out as fast as possible as downed players might come back for revenge and you'll be pretty much trapped in there.
Use your grenades
In a map like Rust, grenades can be quite useful as the tight spaces should trap your opponent and prevent any escape. Tactical grenades like smoke grenades should offer cover from enemies, especially those on the tower. It should be noted that due to the small size of the map, your throw might be able to reach all the way across the map. To know more about grenades, click here.
Let enemies come to you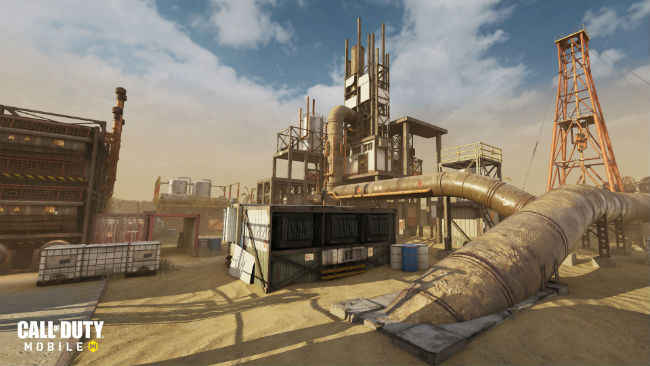 While camping isn't really a very good viable option in a map like Rust. It might be a good idea to pause for a bit and let the enemies come to you for a change. The corners of the map are a pretty good spot to try this as this reduces the places from where an enemy might get the jump on you.
The sky is your ally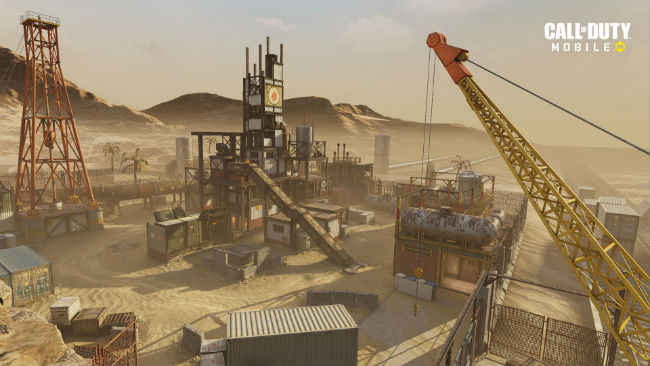 There aren't many places in Rust with cover from being attacked from above, which is why the tower makes for such a juicy prospect. However, instead of heading to the tower, pack some scorestreaks like the Stealth Helicopter or the VTOL to attack your enemies from above. A perk like persistence should ensure that you eventually get your scorestreak, even if you get killed multiple times during the match. Conversely, pack anti-air equipment to take down these scorestreaks.