Although one of the most popular social networks out there, Facebook has been at the centre of numerous controversies on user privacy and data storing. To permanently delete your Facebook account here are the steps to follow.
How to save your Facebook data, posts, images, and videos
Before you go ahead and delete your Facebook account from existence, it is essential that you back-up your information from the company's servers. The social networking giant has a tool to help you download all your data in one manageable ZIP file.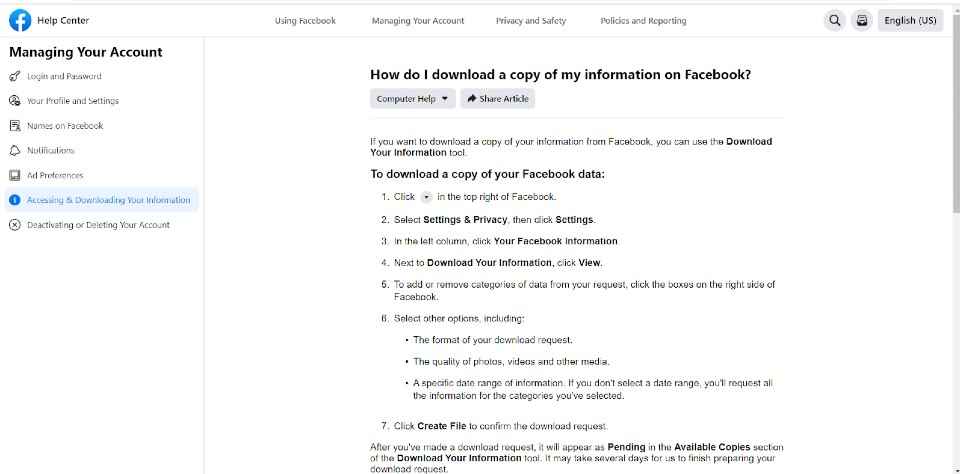 How to delete your Facebook account on a computer
Next, head to your Facebook Settings page and click on "Your Facebook Information" and then select the "Deactivation and Deletion" option from the list of settings available.

Click on the Permanently delete account option and then click "Continue to Account Deletion"

Facebook will warn you about the ramifications of permanently deleting your account.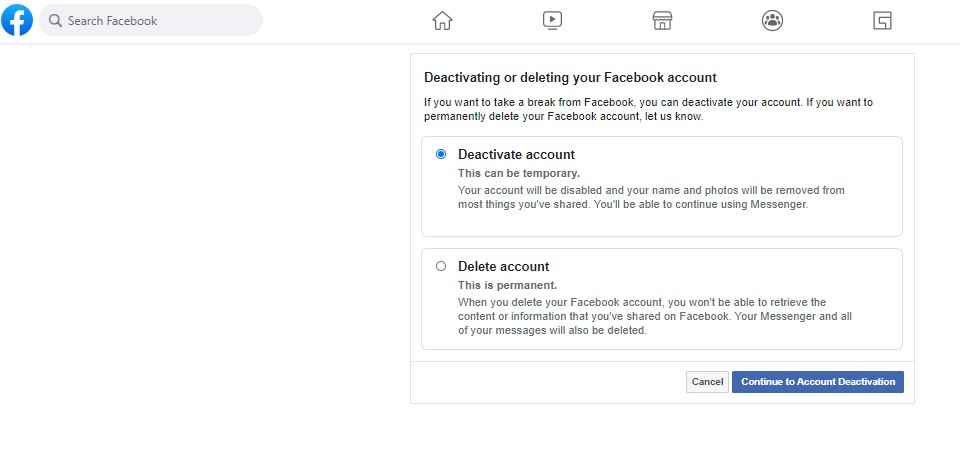 Back up any data you want to save and then click the "Delete Account" button.

Next, Facebook will ask you to enter your 'Password' as a security step before you delete your account permanently. Click continue after that.

Facebook claims to remove everything after that; however, you can still choose to remove your previous status updates, photos, posts, etc. yourself so that there is no security breach before deleting your account permanently.

You will receive one final message from Facebook that states that in case you change your mind, the company will hold onto your profile and data for 30 days. Click the "Delete Account" button after that to proceed further.

That's the final step. Facebook will automatically sign you out and return you to the Facebook login page.
Changed your mind? How to cancel your Facebook account deletion
Even though you have deleted your account, you still have a 30-day window to reactivate your account, in case you change your mind and decide to keep your account after all. To reactivate your account, simply head to Facebook and log in with your email and password and your account will be reinstated.
Tags:
delete facebook
how to delete fb
how to delete facebook account
delete facebook account mobile
facebook account on computer
delete facebook permanently
how to deactivate facebook
deactivate facebook
facebook