Latest
The tipster Evan Blass has outed an alleged image of the Galaxy S10 lineup, which is said to...
Google's navigation app might finally show detailed information like speed limit for a route and...
Featured
The new MIUI 10 2.2.0 update for the Poco F1 is said to improve the phone's low-light imaging capabi...
LG silently launched its V40 ThinQ smartphone in India that comes with five cameras, two on the...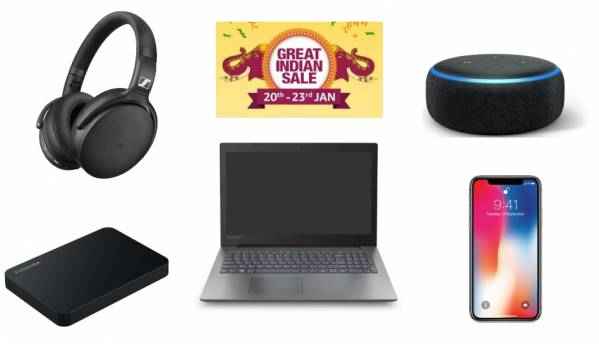 The Amazon Great Indian Sale is now underway and we bring you some of the best products that are...
LOL is aimed at a meme hub of sorts to attract teens and users who are now fleeing to apps like TikT...
The new laser sight attachment helps reduce the spread when firing from the hip.
The upcoming A-series phones are expected to introduce new features like in-display fingerprint...
This will be Blue Origin's third attempt to launch its reusable rocket into space.
The Amazon Great Indian sale has kicked off for Prime members today. The sale will open for all...
Could the Google Pixel 4 break free from notches completely?
Amazon's first sale of 2019, the "Great Indian Sale" is kicking off for Prime members from today....