ImgBurn 2.5 [Download of the Day] detailed review
ImgBurn is a small utility to cure big headaches of your optical drive/media. It is a powerful software which can help you create, burn, and verify disc images, CDs, DVDs, even Blu-ray discs, in a simple minimalistic approach. Did I forget to mention, it's completely free?
When we say ImgBurn is 'minimalistic', 'small', 'simple' and 'free' - don't get a wrong impression that it is a 'pathetically basic', 'low on feature' or good-for-nothing software for advanced users. On the contrary, it provides some features, which most of the similar paid software aren't able to. Besides the usual .iso, .nrg, .mdf etc. formats, it supports about every possible disc-image types you can imagine. It can compare a CD with an Image file for file integrity, if you want it to, and if you are worried about your disc/drive's performance, you also can run it as a benchmark tool for them.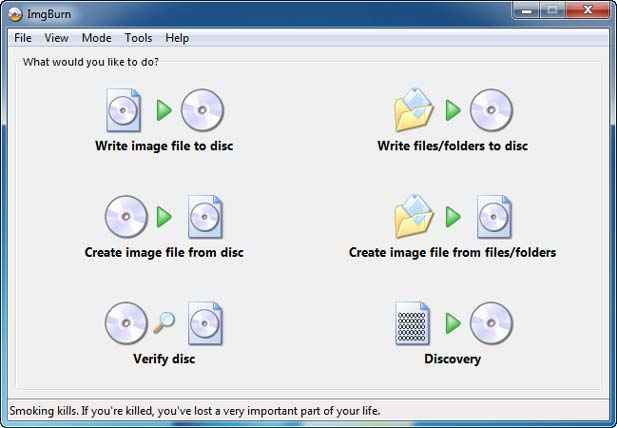 If the name misleads you - ImgBurn is not just a image burner; it will create an image file from the files on your hard disc, and will let you burn. It has an awesome 'Disc Layout Editor', that helps creating the file/folder structure of the disc. When ImgBurn is running, it shows a floating drop zone on the desktop (much like download manager softwares', and yes you can opt not to show it); you can use it to add files in ImgBurn to write.

Now let's tell you some utmost rare and advanced features of ImgBurn. It has explicit support for certain manufacturer's burners (e.g. LiteOn's 'SmartBurn' etc.), for you to take the fullest control over the burning procedure and tweak every little bit which your burner can handle. With a verbose log, you are always notified about the task which is being performed; the log is not vague, nor too much to keep an eye on - it's just what you expect from a smart software to let you know, about what is it upto under the hood. ImgBurn can create .mds, .cue files (if you ever need to create one, in rare occasions). It will let you enqueue your tasks, and will execute 'em one after another; huge advantage for those lives, eats and sleeps on CD/DVDs.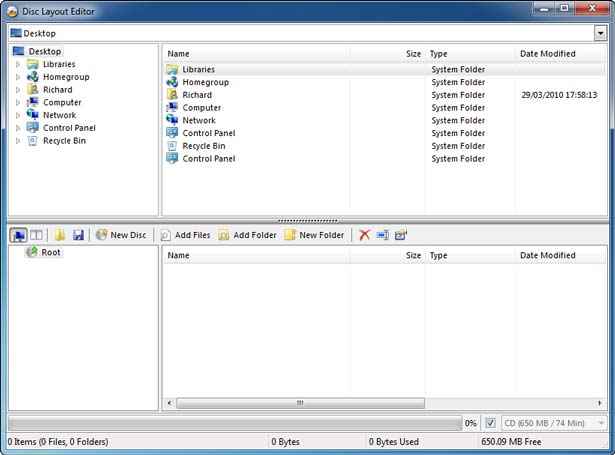 It doesn't end here. ImgBurn has numerous other features, and plenty of options; which you'll discover as you use the software after downloading it from here.