Asus ROG G20CB GTX1080 detailed review
A few months back, we had the chance to review the Asus ROG G20CB and we liked it very much. It was a very capable gaming desktop, offering one of the best gaming hardware packed in a rather good looking and lightweight chassis. In that review we mentioned that Asus will soon be updating the GPU to the NVIDIA GeForce GTX 1080 and in this new updated version it has.
If you have been following gaming news lately, you already know that the GTX 1080 is a big deal. It is an extremely powerful GPU which stands miles ahead of the GTX 980.
Besides the Graphics card change, the Asus ROG G20CB is exactly the same machine we saw last time. This means, it has the same CPU, motherboard, RAM, Storage, I/O and chassis. Even the dual brick external power supply and accessories are the same. However, the price has now gone up from Rs. 1,79,990 to Rs. 1,85,990, which isn't that big an increase.
Since, the only difference is the GPU, we will only focus on performance and how it will change your gaming experience. For other aspects of this machine, please refer to our older ASUS ROG G20CB review.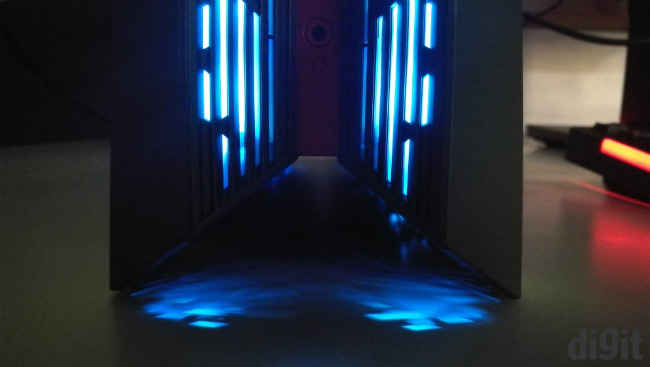 Performance:
Three months back, the Asus ROG G20CB was not the most powerful plug-&-play gaming PC in the market, but with the latest addition, it is simply THE plug-&-play to buy under Rs. 2 lakh. It is actually so powerful now that you can play games in 1080p, 2K, 4K or if you are really into immersive gaming, then in VR as well. The new GTX 1080 is capable of providing a twice improved VR experience than the GTX 980. However, we also need to consider that while the NVIDIA GeForce GTX 1080 is powerful, at the same time it is an overkill if you are sticking to your 1080p display. In the games we tested on this new G20CB, including heavy titles like Tom Clancy's Division, the average fps on the 1080p display was way over 60fps. At one point we recorded the max fps in Doom to be 176fps, which is insane considering this is a very new title. It's only when we hooked this machine to a 2K monitor (ASUS ROG Swift PG278Q), it started to open its wings and we could finally admire the power of this new GPU. On the 2K monitor, the GTX 1080 powered G20 easily clocked more than or around 60fps consistently, on every test title with the new Doom still punching near 100fps.
Things get a little heavy in 4K but in our tests, only Tom Clancy's Division dwindled below the 30fps mark. This is however a huge performance increase over last year's GTX 980 powered G20CB, which achieved an 11fps only.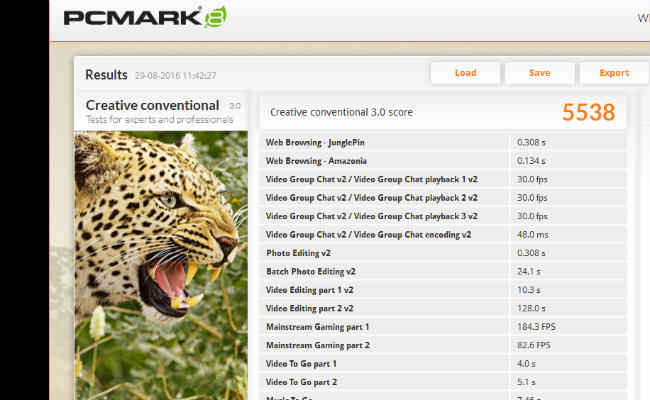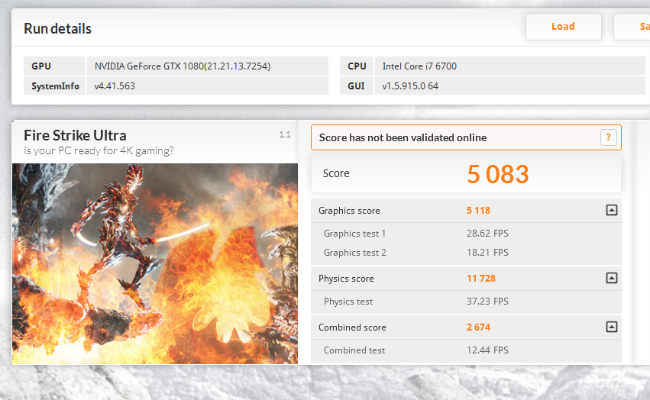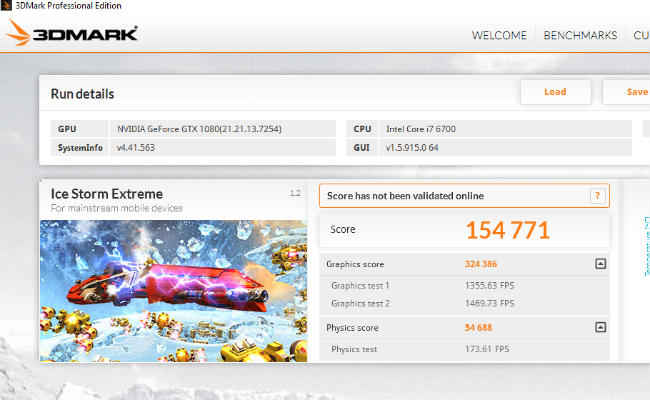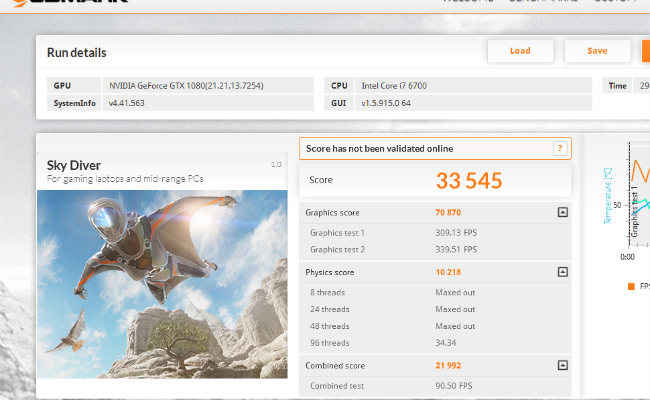 In doing all this heavy lifting, the GPU temperature never went over 80 degree celsius, which considering the fact that the G20CB is a very space constrained chassis, is quite good. Even the whole system was not that noisy.
Bottomline
The ASUS ROG G20CB is a very powerful machine and is meant for serious gamers. It has the power and the capability to fulfill gaming needs of all kinds of players. With its wide support for 1080p, 2K and even 4K displays, it is an ideal machine if you willing to game on a PC, without making one. That said, the price is definitely on the higher side considering the fact that anyone can make a similar PC with off the shelf parts for less, but it is not that huge of a price difference. You can buy similar hardware for around Rs. 1,45,000 approximately (without chassis) and on top of that you will have to invest in a good chassis, a full RGB LED controller, RGB LEDs and CPU coolers to match. This will take you very near to the Rs. 1,85,990 price tag of this new Asus ROG G20CB. Taking all this into account, the new Asus ROG G20CB is definitely a hassle-free gaming PC to consider for serious gamers.