Xiaomi Redmi Note 4 detailed review
$1 billion, that's how much Xiaomi has earned from India so far. Or it had, according to its own announcement just a few days ago. But phones have a shorter shelf life nowadays and to make more money Xiaomi needs more phones. Enter the Xiaomi Redmi Note 4.
This strategy is inherently problematic, though. You can launch a phone every six months, but how do you truly "upgrade" your older models. You're not just competing against your competitors, but also yourself. Add to that the fact that the market changed in those six months and the Redmi Note 4 has a tough battle to fight. Regardless, reviewing the Xiaomi Redmi Note 4 was indeed interesting and the overall experience is pleasant. Here's how the phone fares.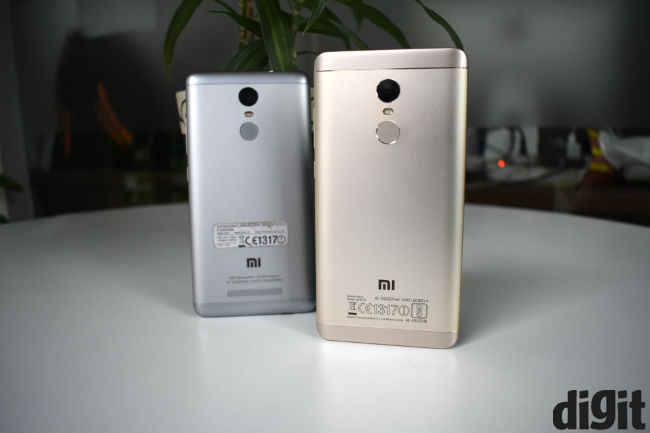 Build and Design
Xiaomi's Mi phone designs have been known to percolate into the cheaper Redmi series and that's exactly what has happened here. The Redmi Note 4 largely follows the same design language as the Note 3, but with the slight curves on the back as on the Mi 5. The curves aren't quite as pronounced on this one, but just enough to give the Redmi Note 4 its own look and feel. However, we do find the rounded corners of the Redmi Note 3 to be more ergonomic than this one. The Note 4 is ever so slightly taller, but more importantly, it's wide.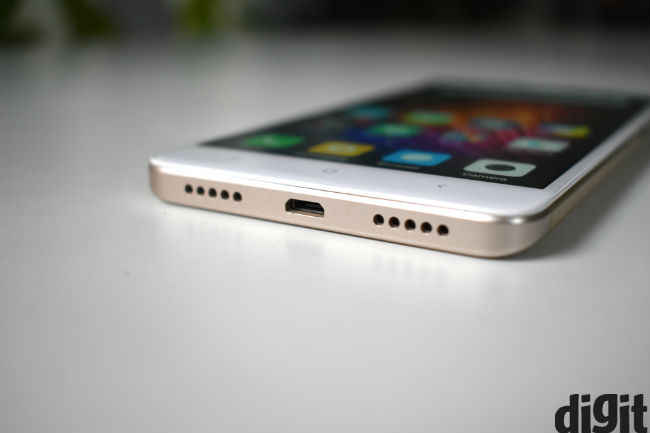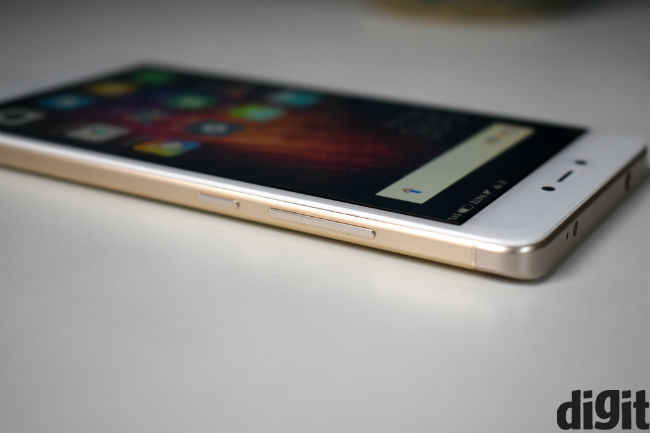 The metal back also feels sturdier this time. It feels like a thick slab of metal unlike last time, while you get the same glossy plastic on the front as before. The phone is also reasonably compact for a 5.5 inch device. To be clear, it's not perfectly suited to single-handed usage, but close enough that you won't complain when you really need it.
Overall, the Redmi Note 4 is not a stark change or improvement over the Note 3, but you will be able to tell them apart if kept side-by-side.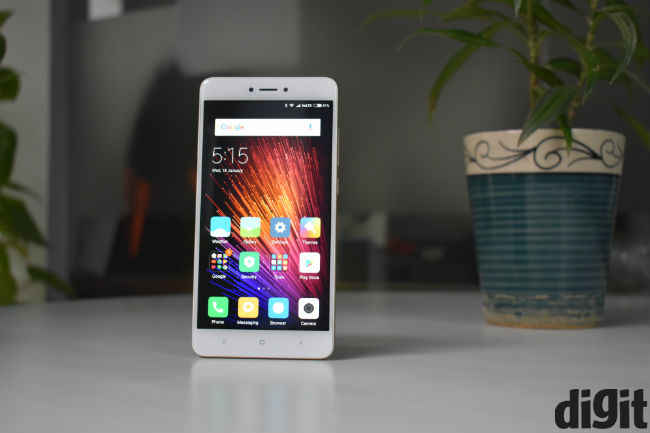 Display
It also retains the excellent FHD display panel from last time, with all its features - good and bad. Colours look strikingly vibrant, but you can't help but notice that it is dim. Sunlight visibility remains sub-optimal (but not unusable), while the maximum luminance is 474 Lux, which is actually quite dim.
Auto-brightness is sub-par. The phone misjudges ambient light often, being too dim when indoors, and sometimes too bright for too long, when in the dark. Simply put, you're better off managing brightness manually.
Overall, you get a colourful display with warm colour tones, reasonably wide colour gamut and functional sunlight visibility. Touch response is great and the display also feels very premium.
Performance
This is where things become tougher to justify. The Redmi Note 4 runs on the Snapdragon 625, presumably to enhance battery life. However, that's still a big step down from the Snapdragon 650's raw power. Xiaomi would like you to believe that makes sense, but given the Note 3's already excellent battery life, it really doesn't, at least not to us.
On its own, the Redmi Note 4 is decently snappy, with reasonably low app load times, but we did notice slight stutters when playing Amazing Spiderman 2, a game that uses both the GPU's capabilities and data/WiFi services. Spiderman would often freeze for a split second when swinging from building to building. That's not particularly detrimental to gameplay, but it isn't ideal either. We would be happy to let this pass, a) if this was a sub-10k smartphone, or b) if the Redmi Note 3 hadn't set the example it did.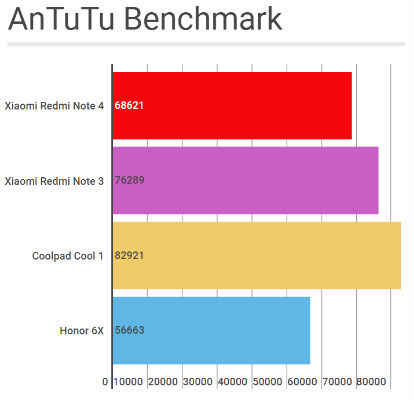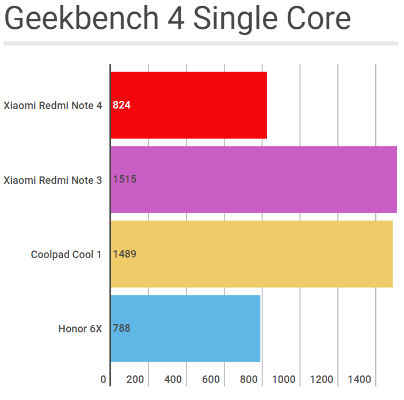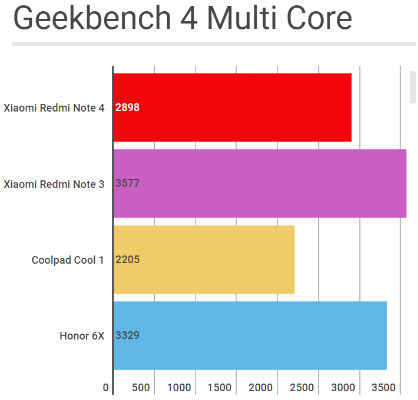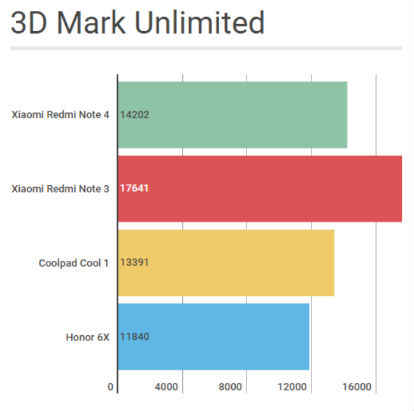 Similarly Asphalt 8 shows very slight stutters on menus and during transitions. Gameplay, however, is reasonably smooth.
We also encountered some app crashes, owing to the beta version of MiUI that our test device runs on. However, this is a problem we've noticed on Xiaomi phones earlier. While regular MiUI updates do sound good, many of these updates are detrimental to its phones. To enthusiasts, this is a trade-off they're willing to make, but simple users may not like it. To its credit, the enthusiast market has been at the core of Xiaomi's rise.
Camera
Last year's Redmi Note 3 wasn't criticised for a lot of things, but it had a pretty weak camera. And that is one of the aspects that Xiaomi has focused on this time. The Redmi Note 4 has a 13MP camera on the back, with f/2.0 aperture and 4mm focal length.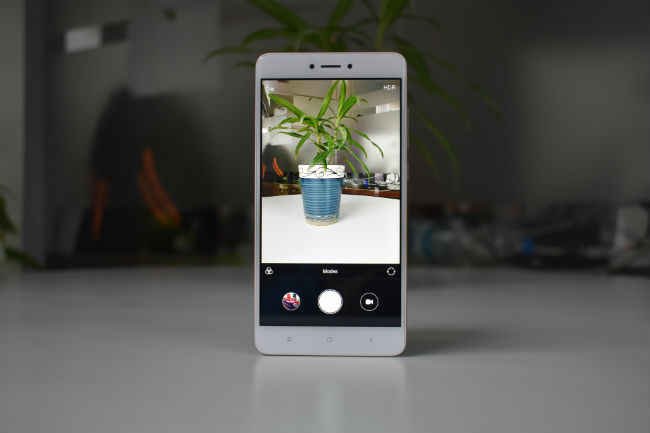 Comparing alongside the Redmi Note 3, one sees a definite improvement. Colours are warmer, even oversaturated at times. Images are also sharper and with more details than before. However, it is worth mentioning that we saw a stark difference between the Xiaomi Redmi Note 3 that we tested last year and the one used alongside the Redmi Note 4.
Xiaomi Redmi Note 4 Camera Samples
Nevertheless, the Note 4 does indeed have a better camera than the Redmi Note 3. However, it still has the same weaknesses. Images are decent under well lit conditions, but under tube lights indoors, or in low light, images do have a bit of noise. Details are lower and highlights are clipped very often.
In practice, while the Redmi Note 4's camera is indeed better than its predecessor, it doesn't hold a candle to the Honor 6X or the Coolpad Cool 1. With their dual cameras.
It is also worth mentioning that the Gallery app on the Redmi Note 4 wouldn't work without Contacts access. We brought the same to Xiaomi's notice and the company clarified that it is a bug, which will be fixed soon.
Battery
Almost every phone we reviewed last year was behind the Redmi Note 3 in this aspect. However, Xiaomi has compromised performance to add to battery life this time. That, and a slightly bigger 4100 mAh battery.
In regular usage, the Note 4 lasts a full day without breaking a sweat. The phone lasts a day with over an hour of gaming, 10 phone calls, some typing on Google Docs, some social media and lots of IMs.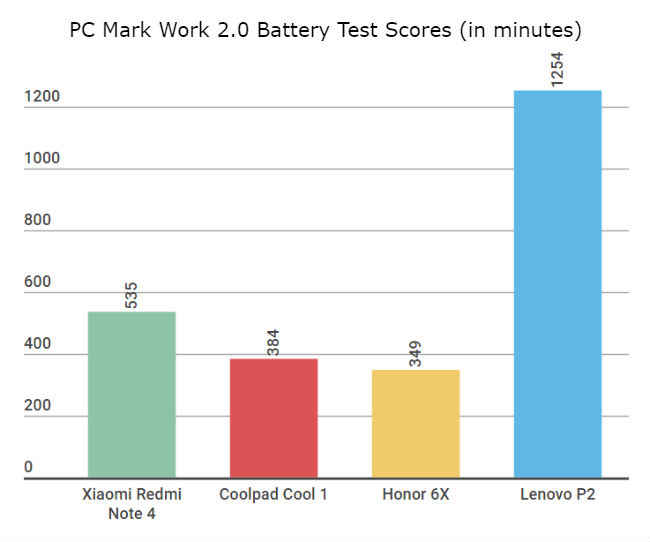 This, though is hardly a noticeable upgrade to the Redmi Note 3. You do get better battery life, by almost 5 hours. It's impressive, but not as good as the Lenovo P2. On the PC Mark Work 2.0 Battery Test, the Note 4 lasts for 8 hours and 55 minutes.
To be clear, the Redmi Note 4's battery life is commendable and should be enough for even the heaviest users.
Bottomline
The Xiaomi Redmi Note 4 is fast, lasts long, has a functional display and an improved camera. That makes it a decent smartphone to buy. However it is neither the best value at this price, nor a true upgrade to the Redmi Note 3. What you actually may want to buy this phone for is storage. The 4GB/64GB variant costs Rs. 12,999 and that makes it a very good deal. The 2/32GB and 3/32GB should also turn some heads.
Xiaomi set a itself a pretty high bar and admittedly, it's difficult to beat that. The company has improved on battery life and camera, but it has done so at the expense of performance. The Redmi Note 4 isn't slow enough to be a worry, but it is slower in terms of raw power, but Xiaomi tackles that hurdle with smart pricing.
The Coolpad Cool 1 is faster, has a better camera and only slightly lower battery life. The Redmi Note 4 is a jack of all trades, offering something from everything. It is no longer the best in its segment.
Xiaomi Redmi Note 4 Key Specs, Price and Launch Date
| | |
| --- | --- |
| Price: | |
| Release Date: | 09 May 2018 |
| Variant: | 64GB |
| Market Status: | Launched |
Key Specs
Screen Size

5.5" (1080 x 1920)

Camera

13 | 5 MP

Memory

64 GB/4 GB

Battery

4100 mAh