Xiaomi has built a legacy with its Redmi Note series of phones over the past few years, and in 2023, it's looking to expand that said legacy with the Redmi Note 12 series of phones. Of these, we've already reviewed the Redmi Note 12, and today we have with us the Redmi Note 12 Pro+. As the flagship device from the series, the Redmi Note 12 Pro+ attempts to push boundaries and cram within its sleek frame some high-end features and hardware. But will these be enough to help the Redmi Note 12 Pro+ become a hit? Let's find out in our review of the device.
Redmi Note 12 Pro+: Design
So, if I'm being brutally honest, the design department is where the Redmi Note 12 Pro+ attempts the least to impress. With the phone, Xiaomi hasn't attempted to make the phone look the sleekest, or the most interesting. However, what it has definitely managed to do is bring to the market a phone that has a very functional design, equipped with elements that most long-time admirers of the series will be appreciative of.
Its rather bulky design also affords the Redmi Note 12 Pro+ the feel of a well-built device that also feels safe in the hands. Additionally, we have tactile keys, a glass finish at the back and interestingly a 3.5mm jack on the top of the device to make it more appealing to buyers. In India, the Redmi Note 12 Pro+ is available in three colour variants, of which we have the Iceberg Blue Note 12 Pro+ that flaunts a matte finish look. In my opinion, this finish gives the phone a very understated, yet classy look, and an even better in-hand feel.
Apart from this, the other big thing of note in the design of the Note 12 Pro+ is that it gets Gorilla Glass 5 protection on both the front and back. This should afford it plenty of protection against not just accidental falls but also scratches if you end up keeping the phone in your pocket along with stray coins and keys.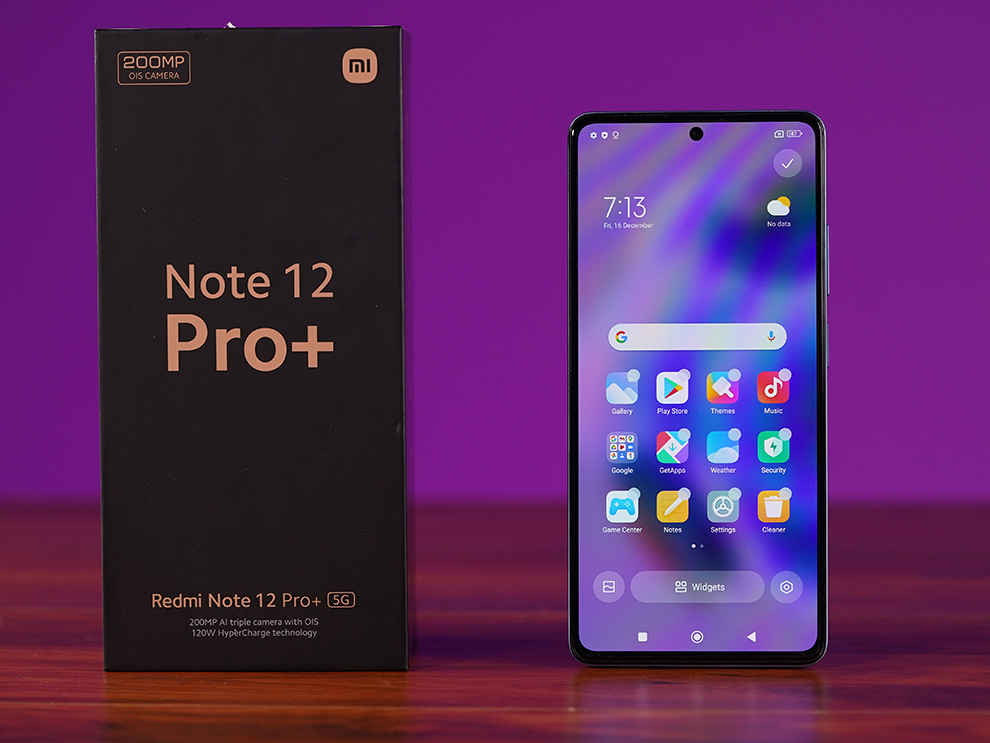 Redmi Note 12 Pro+: Display
As for the display, Redmi has gone in big with a large 6.67-inch Full HD+ AMOLED panel which not only gets good tuning but also supports fast refresh rates -- which can be switched between different steps, 30,60, 90 and 120Hz. As we mentioned above, this one is protected using a sheet of Corning Gorilla Glass 5, which should protect the panel against minor drops and falls, and scratches.
This panel on the phone offers immersive visual experiences, which honestly is because of two reasons: The first is that its hardware is built as such, and the second is that it is also calibrated for providing great visual experiences, no matter what kind of content you're consuming on the device.
The only real thing that ever hampers the visual experience on the phone is the fact that it comes with some bezels on the bottom and the top of the panel, along with a punch-hole that Redmi really couldn't have done away with. But apart from this, the phone's display offers everything you need to create immersive visual experiences.
From its high brightness mode rating of 1000nits to the fact that it can display up to 1.07 billion colours, there is very little that Xiaomi didn't think about while creating the 12 Pro+. Plus, you have features such as support for Dolby Vision on the phone, which means watching supported movies and shows on platforms like Netflix and Prime Video turns into a joyful experience.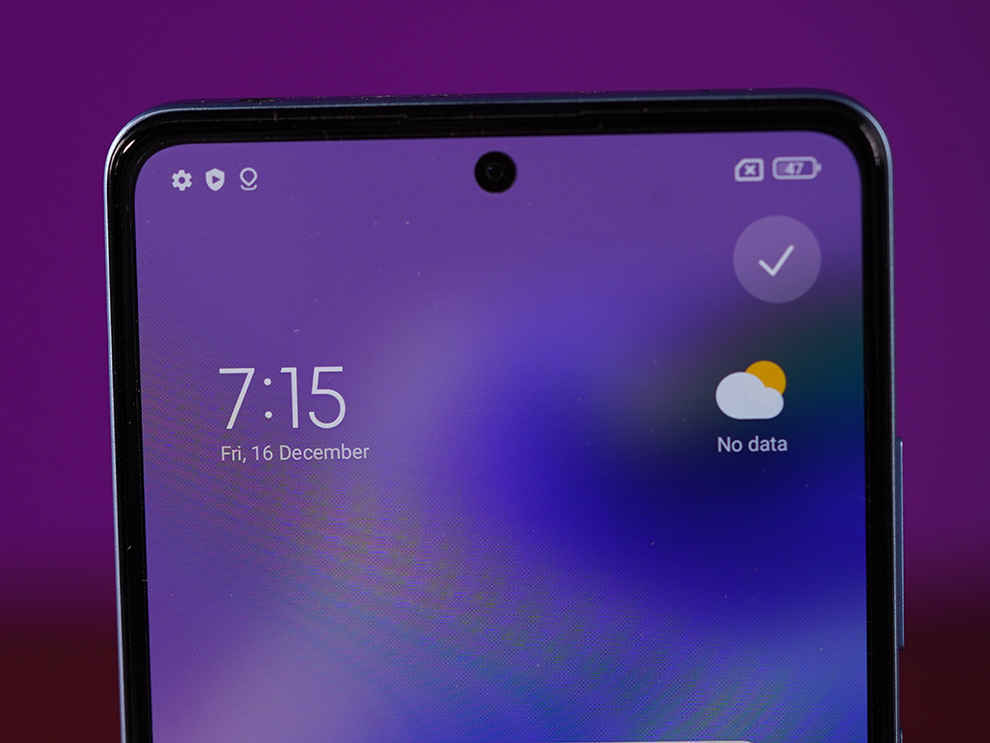 Redmi Note 12 Pro+: Performance
During our time on the phone, we were happy to find out that the Redmi Note 12 Pro+ also impresses in the performance department. Equipped with the MediaTek 1080 SoC, the phone offers more than enough power for all that you throw at it. While it's true the chipset is not the fastest in the market, it is fast enough for what a mid-range phone like the Redmi Note 12 Pro+ is expected to offer.
Games such as Call of Duty Mobile and Asphalt 9 Legends ran like a charm on the phone, with daily use apps running buttery smooth on the 120Hz fast refresh rate panel of the device. The same was the case for benchmarks, where popular ones like Geekbench, AnTuTu and PC Mark Work 3 all ran without a hitch on the device. Let me give you an idea about the performance by sharing some numbers.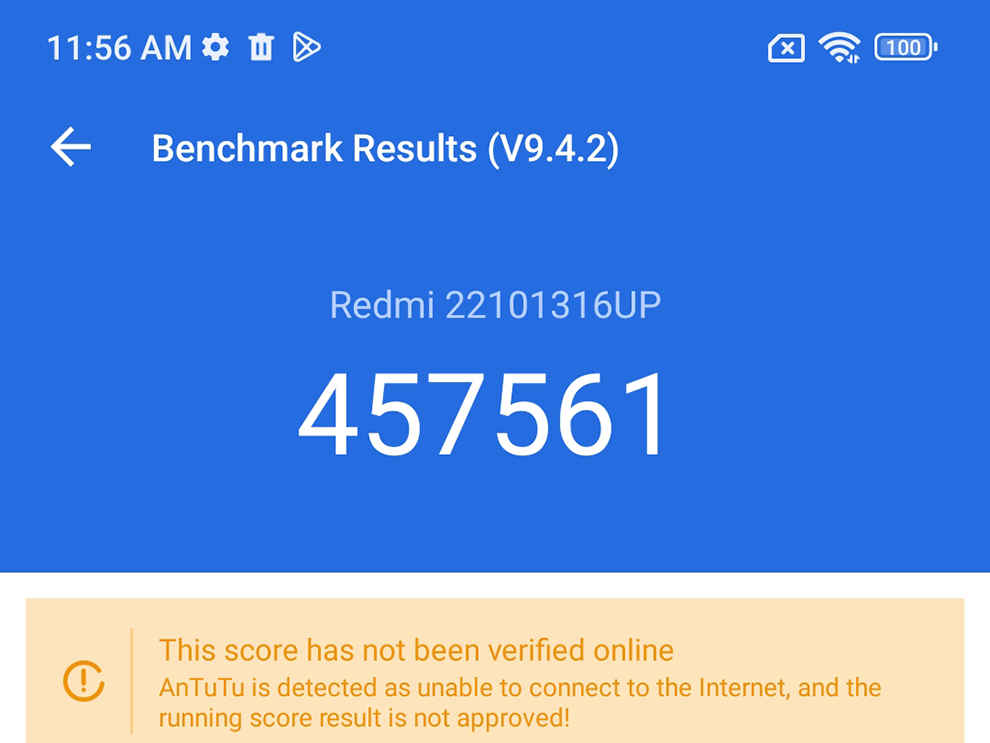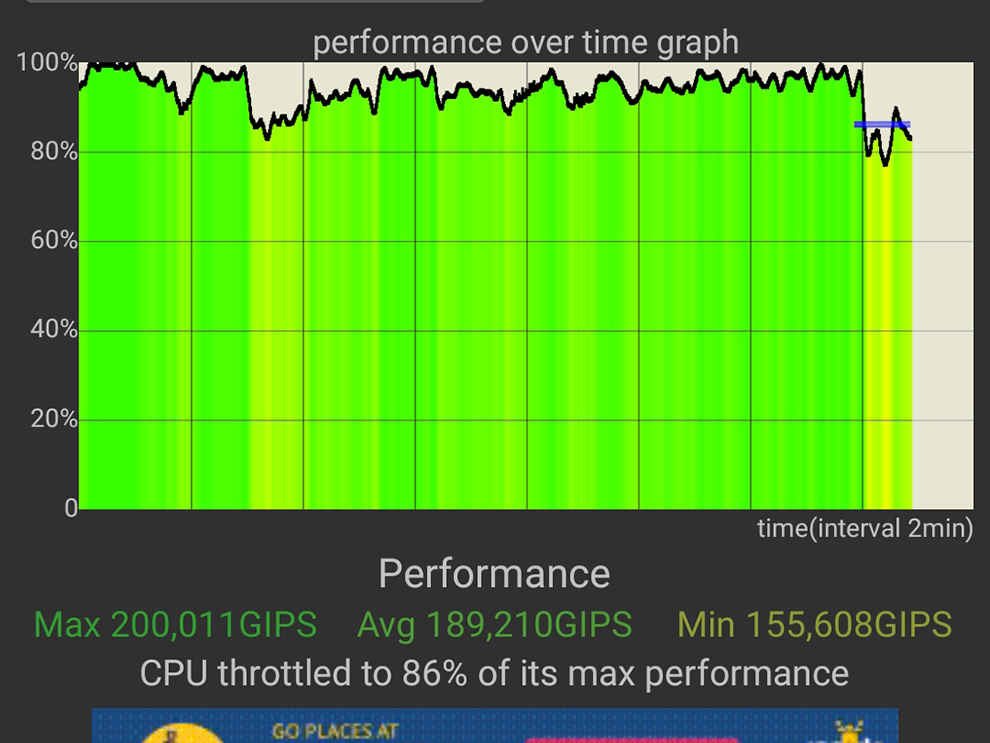 So on AnTuTu, we saw the phone clocking a good score of 457561 points, while Geekbench saw it scoring 753 points in the single-core and 1985 points in the multi-core test. In Work 3, we saw it racking up a score of 11292 points. All impressive scores might we add.
But one benchmark where this new chipset with two 2.6GHz Cortex-A78 performance cores really shines is the CPU Throttling Test. In this test, the phone majorly ran cool, keeping up sustained peak performance, which is always a good sign to judge the longevity of the phone.
Battery performance is also an area where we see the positive impacts of the MediaTek 1080 SoC as this chipset generally runs cool, and as such, does not drain too much battery. This is coupled with the fact that the phone comes with a huge 5,000mAh battery pack that helps the phone easily get through a day, and then some more, on a single charge.
And when you finally run out of charge, you can use the 120W fast charger inside the box to top the battery up to the brim in nearly 22 minutes. Pretty neat for a big battery-sized phone.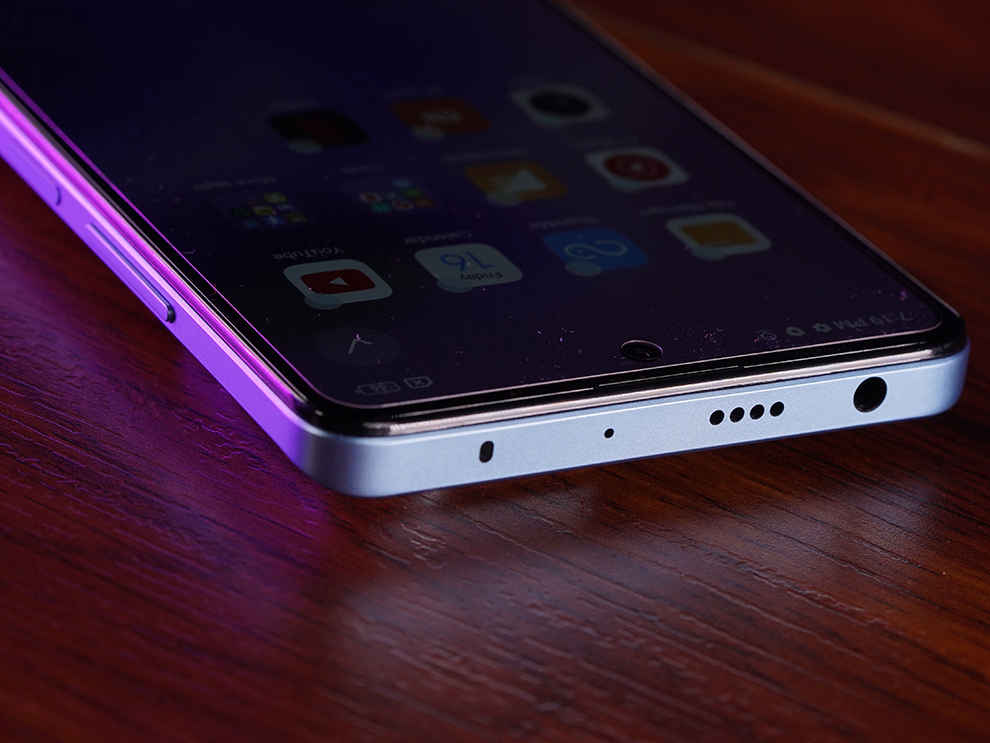 Redmi Note 12 Pro+: Camera
The camera department is where things get a little (more) interesting. This is because the phone comes with a massive 200-megapixel Samsung ISOCELL HPX primary camera sensor, which as we found during our review is quite capable as a lens. This one is paired with an 8-megapixel ultra-wide-angle camera and a 2-megapixel macro sensor. It's no secret, the first of these lenses is the one that's the most interesting as it captures some really detail-rich shots in both well-lit and low-light situations.
When fed with adequate light, resultant shots come out with good dynamic range and punchy colours. And when the light is low, the 1/1.4-inch sensor comes into its own and starts pulling in enough light and detail from outside to ensure the images don't look dark or noisy because of processing. However, this is without the Night Mode. With this mode on, resultant shots end up appearing over-processed and as a result a bit too soft. Plus, they also look a bit artificially brightened, which honestly, is never a good look for an image.
The ultra-wide lens also does a decent job, but its limitations do start to take over once you click a few shots using it. During our time with it, we found ultra-wide images from this lens show some amount of barrel effect around the edges. It is also interesting to note that images clicked using this lens also had a slightly warmer tone to them when compared to the images clicked using the primary lens.
As for the macro-lens, the performance is just about passable -- but only in well-lit environments. In low light, its performance understandably goes for a toss. Apart from these, we also get a 16-megapixel lens that's again decent at its job. The lens mostly captures accurate skin tones, with Xiaomi also managing to keep the problem of over-processing skin details in control.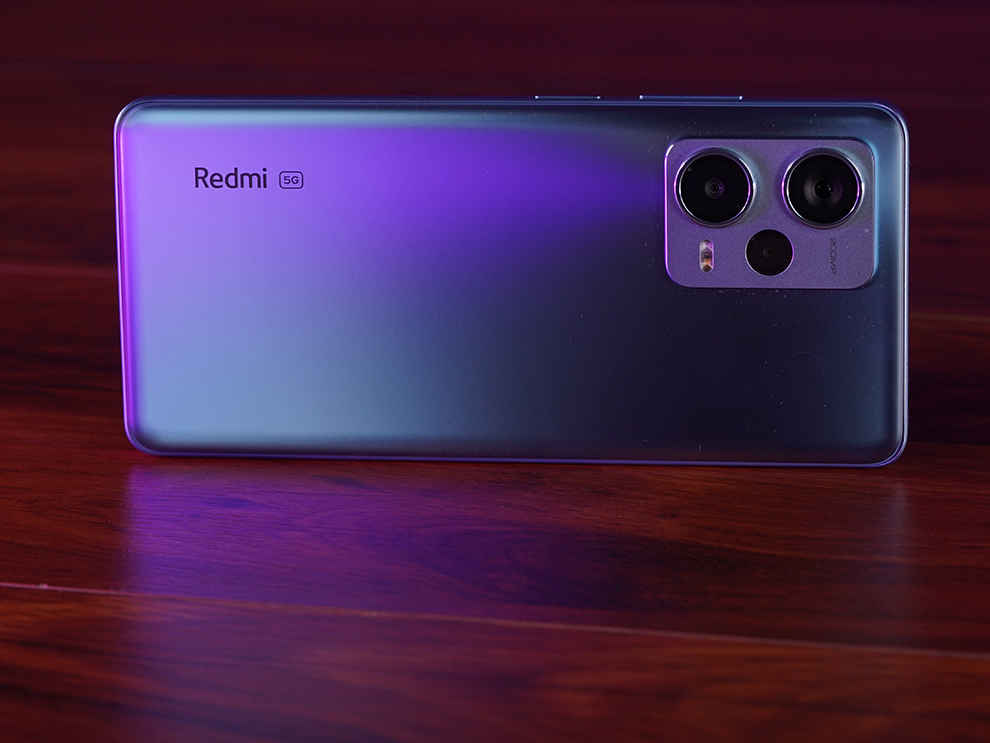 Redmi Note 12 Pro+: Verdict
The Redmi Note 12 Pro+ is a very good upgrade if you're using a previous generation Note series device from Xiaomi. If this is the case then you'd be in for a familiar experience, that'll just feel a lot more refined and also significantly improved in some areas such as the camera department.
Even if you're not looking to upgrade from a Redmi Note device, and your budget happens to be around the Rs 30,000 mark, then know the Note 12 Pro+ still makes a lot of sense for you. For the price, it is a very well-rounded phone that offers everything and then some more you'd want from your next mid-range smartphone. The only thing holding back the device is its design, which honestly does not do much to tilt the scales in Note 12 Pro+ favour when it's compared to some of its rivals in the price segment.
But then again, design is a very subjective matter, and my views on the design of the Note 12 Pro+ are mine alone. So if everything else about the phone looks fine to you, then I'd urge heading to your nearest Xiaomi store to check out the design in person, and then go ahead and make the purchase, because honestly, this is a really good phone that deserves your attention.