Vivo V5 detailed review
When we last used a Vivo smartphone, we found the company's ability to deliver decent performance in a reasonably well-built frame, quite refreshing. Nearly everything about the Vivo V3 Max seemed decent, however, nothing really seemed particularly appreciable. Months later, Vivo has come up with a new smartphone that reportedly excels at selfies. The claim is hard to doubt, as it packs a 20-megapixel front-facing camera.
As we've known, though, pixel counts are never proof of imaging quality. Specifications wise, the Vivo V5 is powered by the MediaTek MT6750 SoC - an octa-core processor setup with eight Cortex-A53 cores, clocked at 1.5GHz each. This is further aided by 4GB RAM, 32GB native storage, Mali's T860 dual-core GPU, a 3000mAh battery and a 5.5-inch display panel. None of these are really exciting, and on underwhelming terms, the 5.5-inch LCD display has screen resolution of 720x1280 pixels - well beyond average.
While there are a few aspects to appreciate, the overall smartphone is not really commendable. Here's looking at what makes and breaks the Vivo V5, in the following sections.
Build and Design
The Vivo V5 has a stark resemblance to the Apple iPhone 6, from multiple angles. The identical design, though, does not really look bad, and the Vivo V5 actually looks quite decent from the rear. It is largely generic from the front, and there is nothing to really talk about. The capacitive Home button is similar to what we have seen on Meizu phones - a capacitive panel with the fingerprint sensor integrated into it. The button is responsive, but with the lack of physical or vibration feedback, feels a bit awkward. The fingerprint sensor is fast, and simply placing your thumb on it unlocks the phone. No additional clicks required.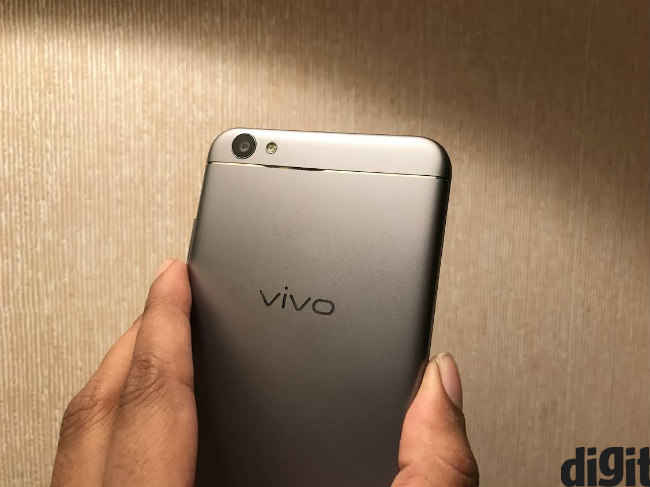 The rear metal panel feels reasonably sturdy, and the antenna bands do not jar the flow of design. The etched Vivo logo also looks fairly decent. Power/unlock button and the volume rocker are to the right, and the dual-hybrid SIM slot is to the left. The V5 uses a micro-USB slot at the bottom edge, which also hosts the 3.5mm audio jack and the speaker grille. It weighs 154 grams and is 7.6mm slim, making it reasonably ergonomic for a 5.5-inch device.
To sum up, the Vivo V5 scores fairly well in terms of its build quality and design. There may not be anything to really highlight here, but neither is there anything to majorly complain about.
Display and UI
Using an HD resolution display (720x1280 pixels) at a price 18k in the present market seems like an unusual move by Vivo. HTC has done it before with the Desire 728, and Sony with the Xperia XA. While Sony's expertise in display panels meant that you did not really notice the lack of a Full HD panel, HTC failed with its attempt, and Vivo happens to be somewhere in between.
While the display does look crisp in terms of colours produced and contrast levels, watching videos clearly reveals the difference between the V5 and other phones in this range. It is fairly bright, measuring 615 Lux on luminance tests. Vivo's custom interface adds a 'Global eye protection' feature, which tweaks the colour temperature to make it warm. By default, the display has a distinct blue tinge that many may not like.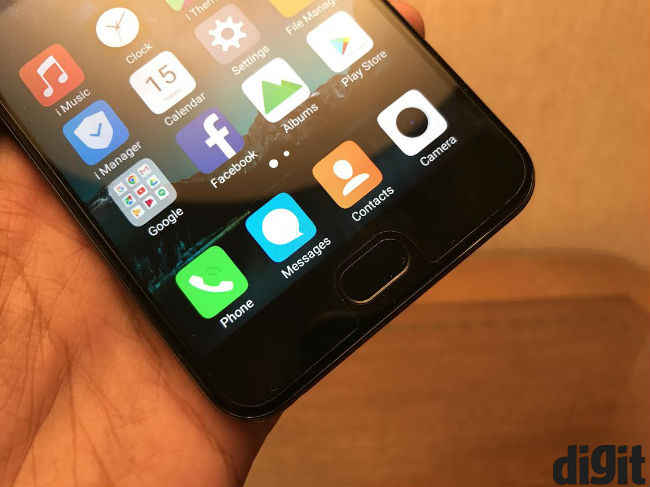 It has fairly decent colour reproduction, although viewing angles are poor. This majorly affects watching long films on the Vivo V5, and you are restricted in terms of the recline. Such viewing angles have been uncommon in phones that use IPS LCD panels. To conclude, while the Vivo V5 does fairly well with colours, the display fails when you watch films in terms of sharpness and viewing angles.
Vivo's custom interface, Funtouch OS 2.6 is based on Android Marshmallow. There are a number of neat touches here that aid usage, and Vivo has attempted to mirror Apple's iOS interface in many places. For instance, the fingerprint registration interface is literally the same as iOS, and Vivo uses a static notification panel along with a quick access control centre from where you can access settings, control brightness and music playback, and close/access recently opened applications.
The interface feels a bit loaded, although this does not majorly slow down operations here, thanks to 4GB of RAM. However, I am not a fan of the rounded square app icons, neither the custom Settings menu. It does not really add to usage convenience, which makes customisation, entirely cosmetic. Aesthetics here are not very smooth or suave either, which hampers convenience.
Performance
The Vivo V5 is powered by the octa-core MediaTek MT6750 SoC, which is average at best. There are notable split-second lags when opening and switching between apps, all of which are almost always preceded by blank screens. The Vivo V5 also feels a bit too laden with animations, which is an effort at masking lags. You may not notice frame drops per se, but you'll have to deal with longer than average load times. You're looking at reasonable functionality, but not outright fast.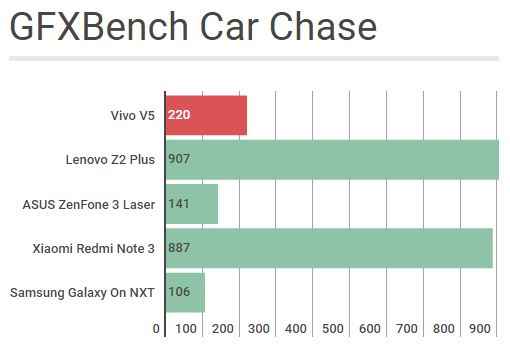 There are notable frame skips when it comes to gaming - light and intensive alike. Lighter games like Sky and Drop exhibit occasional yet recurrent stutters, while Asphalt 8 takes significant time. In-app options also feel sluggish, and while the games themselves are playable, frame skips along the gameplay are very noticeable. Benchmark scores, yet again, are fair reflections of the performance here. The Vivo V5 rises to about 39.2 degrees Celsius after 15 minutes of gameplay. This is on the higher end of our permissible limits. In benchmark tests, the processor reaches up to about 1.2GHz at peak performance stress, with max clock set to a full 1.5GHz.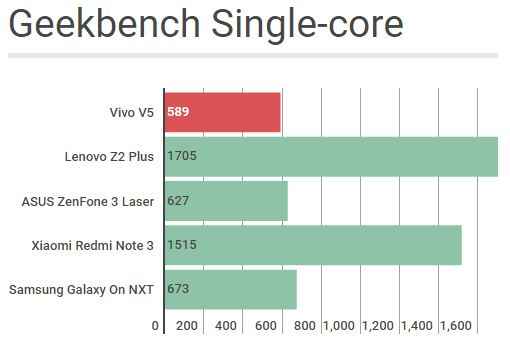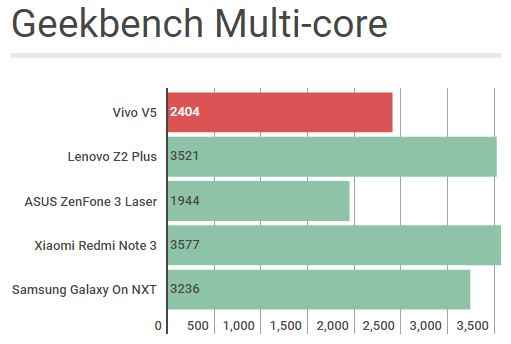 The Vivo V5 also has its own CPU real-time usage stats, which shows all eight cores running at 1.5GHz when at peak usage. At near-idle state, the processor clocks down to using only two cores at 0.6GHz, and moderate usage sees an average of four cores working at 1GHz each. Such usage patterns are fairly uniform, and is controlled by algorithms to limit heat generation and stress on battery. For reference, 30 minutes of gaming depletes 11% of battery power, which is standard in most smartphones.
The Vivo V5 fairs reasonably well in terms of network retention. It can connect to 5GHz WiFi bands - something that many budget smartphones lose out on. In-ear audio quality is also fairly sharp, and the phone's native speakers churn out good volume. Bass frequencies are absent, but overall audio is not bad at all.
Camera
20MP front camera with Moonlight Selfie
The front camera uses a 1/2.8-inch sensor with an f/2.0 lens for high resolution, wide angle selfies. While the resolution count is fairly alarming, the level of details, colour production and skin tone handling are grossly underwhelming. What you get here are selfies that are close to being the best in class (along with the Oppo F1s and Gionee S6s), but there is a distinct lack in terms of details produced.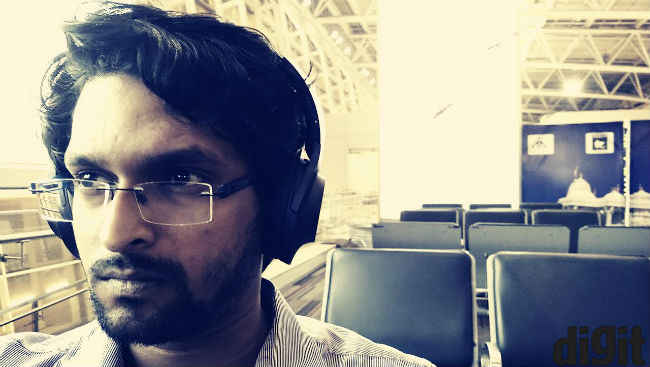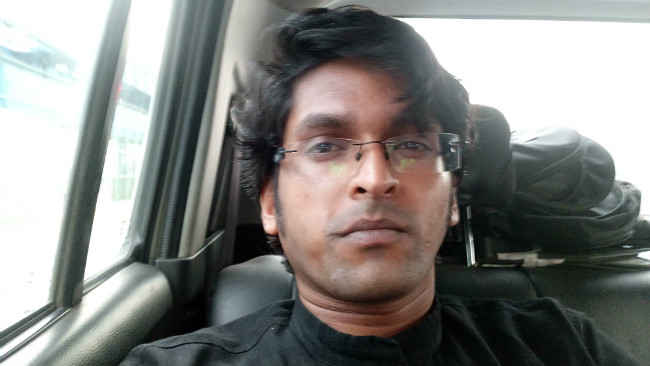 The Moonlight Selfie feature uses a static LED in lamp mode to attempt uniform lighting of the frame along with focusing on skin tones and details. While this does leave backgrounds intact, skin tone softness somewhat removes textures, which may look awkward. It is certainly not a feature that would compel you to buy the Vivo V5, although some may find the high resolution sensor reasonably decent.
13MP rear camera
The rear camera is not Vivo's main focus, and it does show. While colours produced by the Vivo V5 are reasonably close to source, a definite lack in terms of details ruins the imaging performance of the Vivo V5. Sharpness is lesser than most, and the Vivo V5's camera algorithm softens image edges while attempting to suppress noise. That said, it still renders fine white balance, which contributes to making the rear camera usable. In comparative terms, the rear camera fares better than the V5's USP - the front camera. The camera app also feels a tad sluggish, which leads to slower focusing. Once again, Vivo's affinity for iOS has led to an iOS-inspired camera app interface, with integrated filters and watermarks, along with restricted flexibility in terms of settings.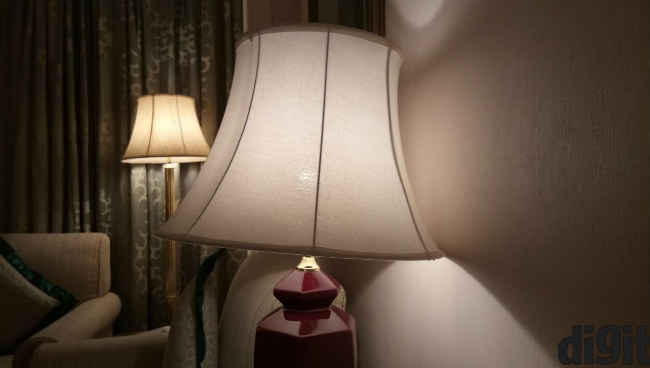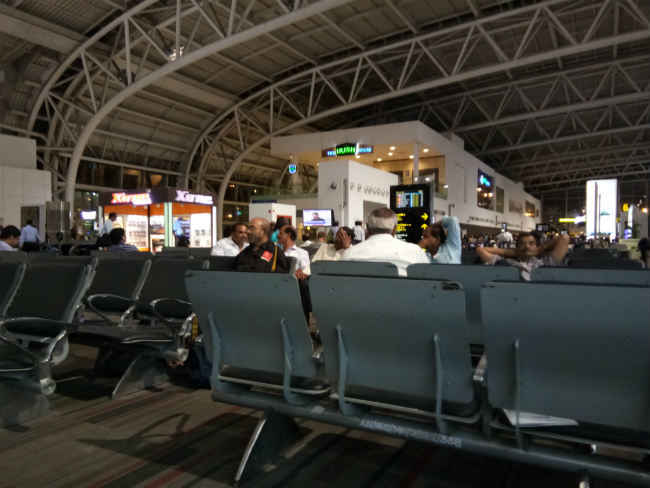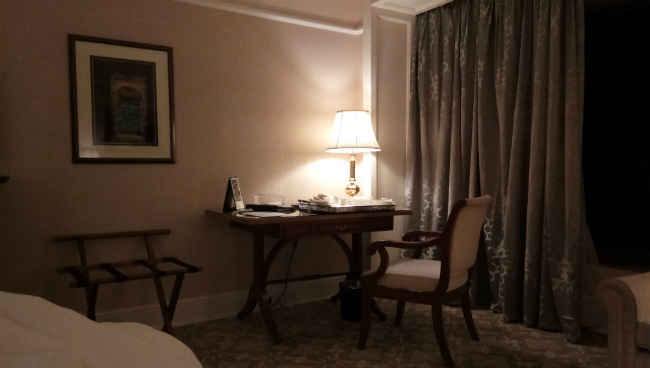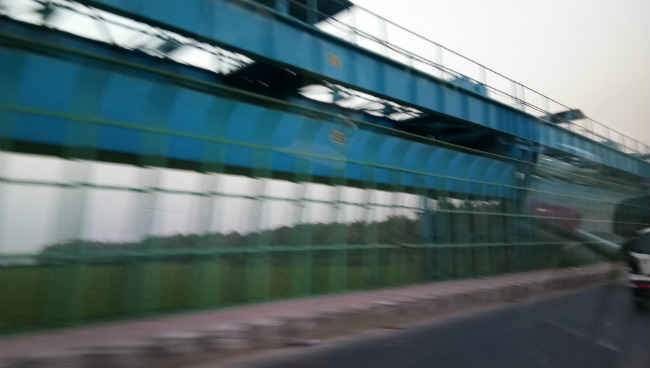 Battery Life
The Vivo V5 lasts for 6 hours and 11 minutes on the PCMark battery benchmark, which is about average. On average daily usage comprising IMs, social media surfing, browsing, 30-45 minutes of gaming, one hour of music streaming and a bit of navigation and video streaming, the Vivo V5 lasts for more than an entire work day. The 3000mAh battery ran out after a little more than 14 hours, which is fairly decent.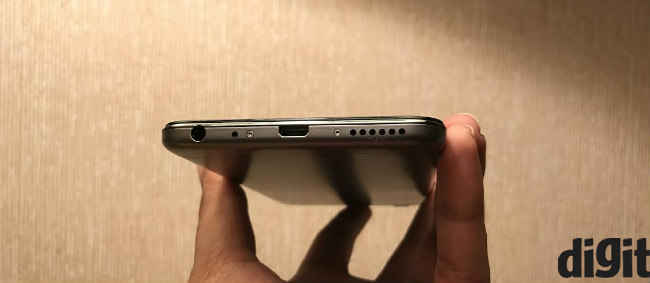 As mentioned earlier, the battery drops by 11% (90-79%) battery drop after 30 minutes of playing Asphalt 8. This is reasonably average, and it's where Vivo's usage of an HD panel has made a difference. It is still not the best in class, but is optimum.
Bottomline
The Vivo V5 offers fairly decent build quality, functional performance and acceptable battery life, but its main selling point, the 20MP front camera with Moonlight flash, is a letdown. It is definitely not exceptional, and on overall terms, the smartphone fades in comparison to the likes of Lenovo Z2 Plus, Xiaomi Redmi Note 3 and Moto G4 Plus.
However, Vivo is also focusing on offline markets, where the Vivo V5 may seem to be a fairly decent proposition. Many would also find its iOS-like interface somewhat fun to use, which is where Vivo will be hoping to make its money. To be honest, we can think of few smartphones that are available offline that the Vivo V5 can't go toe-to-toe against. Gun to our heads, we'd recommend you buy one of the phones mentioned above, many of which are slated for offline availability later.