VERDICT:
The Sony Xperia X has a decent display, good build and reasonably decent performance and battery life, but it is simply not flagship class. At Rs. 48,990, you inevitably have better options out there.
The question, though, was not just about upgrading the sensors involved, but about optimising the technology. Adding to that, Sony has focussed on design and overall ergonomics, attempting to build a flagship smartphone that not only has enough power to tackle your performance requirements, but also feels compact and ergonomic in hand.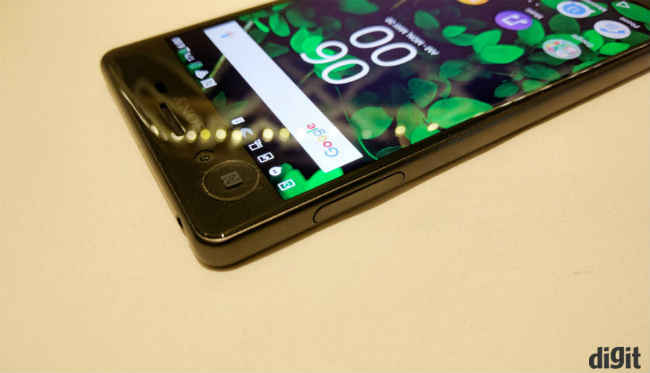 Admittedly, the Sony Xperia X is not an outright flagship smartphone. The Sony Xperia X Performance leads Sony's 2016 lineup worldwide, although the Sony Xperia X leads Sony's portfolio in India, at least for now. The pricing, though, places it in line with the present generation flagship smartphones, like the Samsung Galaxy S7, LG G5, HTC 10 and others. How well does it fare? Let's find out.
Camera
The Sony Xperia X packs in a 23-megapixel, Exmor RS mobile imaging sensor, with RGBW pixel array, f/2.0 Sony G lens and Predictive Hybrid Autofocus, with higher focus point count. The model number has not been specified, but it is presumably an upgrade from Sony's Xperia Z5 lineup. The same is reflected in the quality of colour reproduction in photos shot by the Sony Xperia X, which still remains crisp and vibrant, but is not as oversaturated on Intelligent Auto as previously.
Sony admitted that the Xperia Z5 did not have as good a camera as its flagship peers, and aims to correct that mistake. The Xperia camera offers manual shooting adjustments, including white balance, sensitivity and multiple enhancement modes. There are, though, a lot of restrictions. For instance, shooting at 20-megapixel, 16:9 aspect ratio will not allow you to choose any of the scene modes, and most of the scenes will not allow touch focus. You are expected to rely on Sony to have accurately nailed the automatic shooting modes, and while some of them are indeed optimised well, the rest are not.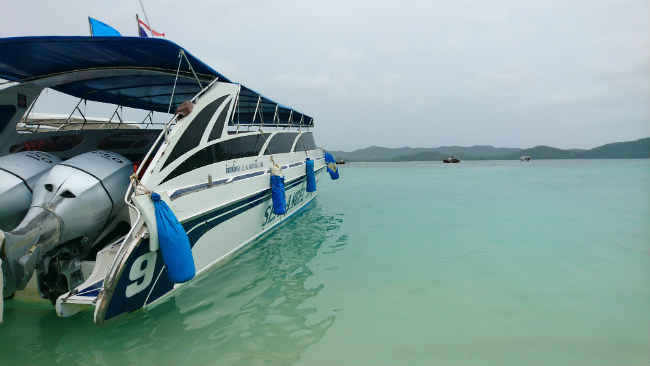 In terms of photograph quality, the Sony Xperia X does well with colours. It does not shoot flat colour control photographs, but the marginally enhanced colour and saturation levels make photographs look crisp and vibrant. Photographs are not as crisply detailed but have enough details to look appealing on smartphones. In poorly lit situations, photographs are rather noisy and lack much detail, which is a deterrent in this camera module.
On to the Predictive Hybrid Autofocus bit. In our explanation of the technology, you will find what Sony has done with it. In practical implementation, the Sony Xperia X does not focus as fast as Sony claims. It is not the fastest in the industry, but is reasonably fluid and efficient. While the camera does focus fast, the total time take to shoot a photo is still somewhat slow. Shutter response and processing is fluid, and once you have switched the camera on, shooting is actually a breeze. The Snapdragon 650 has Qualcomm's Spectra ISP running in the background, and Sony's own algorithms concentrate in reading the frame for subjects and locking the subject to prevent disturbance due to subject movement or sudden jerks while using the device itself.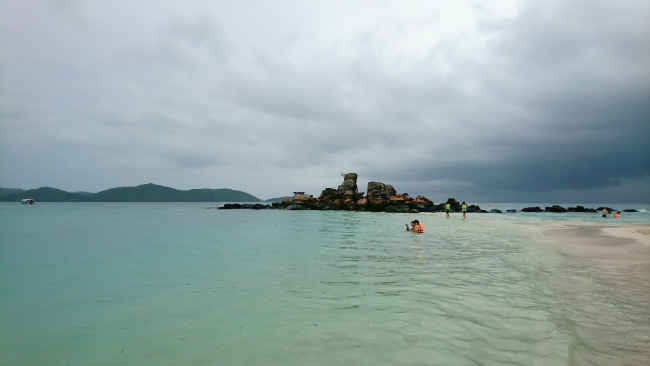 The technology may have been even more effective when paired with Optical Image Stabilisation, which the Xperia X somehow misses out on. In bright light situations, you may procure photographs that are similar in competence with the Apple iPhone 6s Plus and Samsung Galaxy S7 Edge. In low light situations, the Xperia X is barely passable — an area where Sony has been struggling for a while. Sony has also thrown in a 13-megapixel Exmor RS camera module to the front for better low light selfies, but somehow, the camera seemed to struggle with focussing in slightly dubious lighting conditions.
Sony's major focus here has been in improving low light performance, along with faster focussing. Incidentally, Samsung had the same intentions with its flagships this year, the Galaxy S7 lineup with Dual Pixel technology integrated to the sensors. While the improvements under Dual Pixel is very visible, you will be hard pushed to pinpoint the improvements that Predictive Hybrid Autofocus brings to you as an end-user. The camera looks and seems like a mid-season upgrade to the Xperia Z5, something that stretches you hard in justifying the price tag that the Sony Xperia X commands.
Build and Design
The second area where Sony has focussed on is the build and design of the smartphone, and has fared much better here than the camera. The Sony Xperia X packs in a 5-inch, 1080p display panel with a fingerprint sensor to the right, integrated with the power button. As a result of the fingerprint sensor, the bezels are around 4mm in size. If you come across the Sony Xperia XA, and particularly the XA Ultra, you will clearly notice the change in Sony's design philosophy.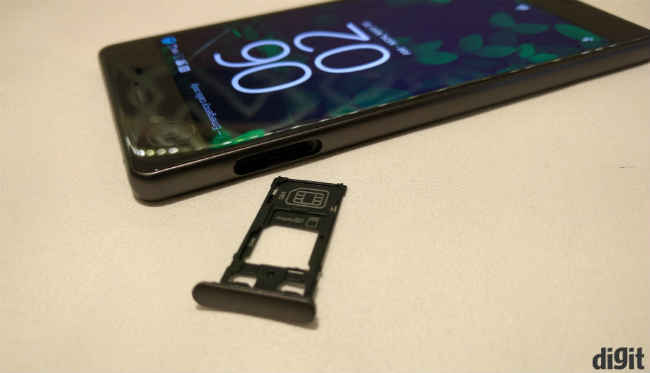 What I particularly like is how Sony revamped the design statement while still sticking to its original design principle. The Sony Xperia X does not try too hard with metal and glass. Instead, it merges smoothly curved glass on the top with metal on the sides, and a sturdy, matte plastic back panel. Sony attempted pure glass with the Xperia Z5 Premium and others before that, but that may not have turned out too well. The matte plastic back feels very good in hand, and the glass on top fused with the metal rails and the 5-inch form factor make it an overall premium device. In terms of build and design, the Sony Xperia X feels like a classic Sony flagship product. The button placements are typically Sony, but I have never really faced a problem with it. The indented power button feels a tad too deep, and requires an additional amount of effort to be pressed, which is not an ideal situation. Sony has also stuck to a standard microUSB port, although an USB-C port may have improved its ease of usage.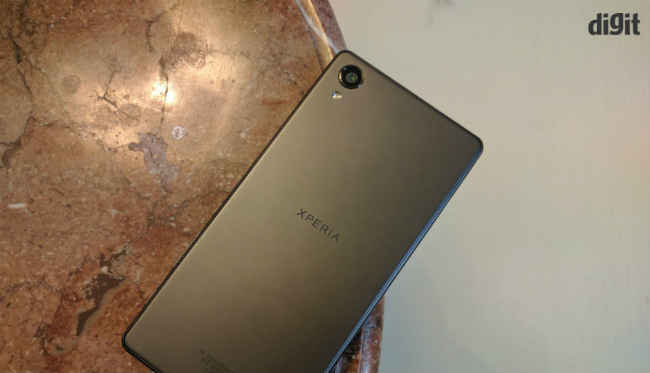 Display and UI
The 5-inch Full HD panel on the Sony Xperia X is crisp, sharp and vibrant. The colours are sharp and great to look at, and the display is amply bright. It delivers good colour depth, leading to bright whites and deep blacks, although it is a bit on the cooler side. Nothing that the RGB toggle for display colours cannot fix, though. You will find this in the Settings menu.
Sony uses the TRILUMINOS technology with its X-Reality Mobile engine to amplify the colours, and the vibrance aids when you plan on watching movies and other videos. There is no colour shift in the display, even at very acute angles, and the touch response is smooth and fluent. I have not encountered a single missed touch or swipe on the phone yet, and Sony's Xperia UI feels smoother here, with Android Marshmallow.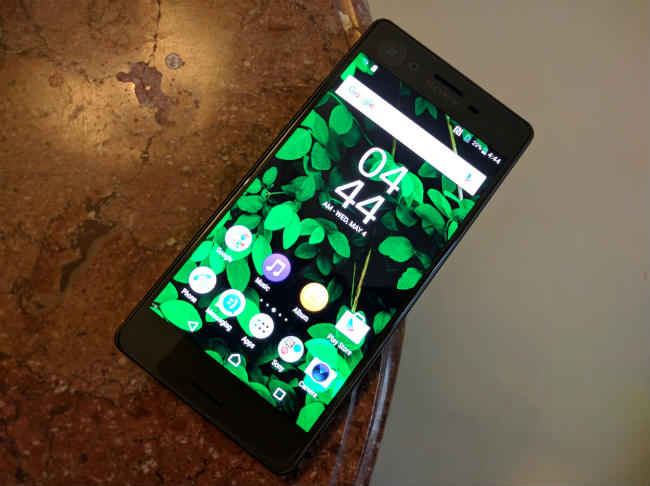 Sony has added new live wallpapers to it, but they are not highly responsive. The UI also presents many of Android Marshmallow's Developer Settings by default on Xperia UI (like battery percentage details), which is a good element. I've always liked the shifting glass effects of Xperia UI, and on Marshmallow, the device feels even smoother.
Performance
Sony has powered the Xperia X with Qualcomm's Snapdragon 650, along with 3GB of RAM and 64GB of internal storage. The processor is well optimised, and comes under strain mostly when you attempt Sony's Predictive Hybrid Autofocus. Gaming performance is smooth and nearly flawless, with only marginal stutters when a lot of background activity is being done. But, the question also lies here: While the performance is good, it is not jaw-droppingly smooth or fast. The smartphone is functional, and takes care of all your browsing, social media, calling, texting, streaming and occasional gaming needs. It is not a multitasking beast, but is not a novice, either.
Having said that, at Rs. 48,990, you would nowadays expect a device to be a beast. The Sony Xperia X is a well-optimised device, and many may state that you would seldom need more power as an average user, but selling a smartphone based on the same processor and same amount of RAM as a smartphone priced at Rs. 11,999, is a bit hard to justify to most smartphone buyers. In a price-conscious market as India, the Sony Xperia X will be hard-pushed to find buyers beyond its niche.
In terms of audio, Sony has included its Hi-Res audio technology, and over wired channels, audio sounds very good. The internal speakers of the Sony Xperia X are among the best in its category, and while we are yet to comprehensively judge the audio delivery of HTC 10, it is one of the very well-balanced audio delivery from internal speakers.
Battery
On paper, the 2620mAh battery pack is one of the smallest. In terms of benchmarks, the Sony Xperia X survives for slightly over 10 hours. In real life, you can easily make the Sony Xperia X last for an entire work day of about twelve hours, and come back with 20 percent remaining charge. This, with lots of emails, texting, social media surfing, web browsing, occasional photography, about 15-20 minutes of gaming and streaming 30 minutes worth videos on YouTube. Sony has optimised power consumption on the device, and this is a very good thing to have done. It is slightly above the industry standard of battery life, and is not as extensive as a Xiaomi Redmi Note 3, but will see you through the day. It's not ideal battery performance from a smartphone, but it's better than many.
Bottomline
The Sony Xperia X has its strengths. It has a great display, decent performance, sublime build and decent battery life. Its main point, the camera, is yet to be as well optimised as Sony would have hoped, and at Rs. 48,990, the Sony Xperia X just does not have enough oomph to wow me. It is a good smartphone, but not one that would startle you.
Sony is on a mission of playing to its strengths, and while the Sony Xperia X is a step forward, there is still a lot that holds it back. Maybe the Sony Xperia X Performance would have been a better representation of what Sony's path to innovation stands for, but it is not being launched in India, yet.