Samsung S5620 Monte - capacitive touch, 3.2MP, Wi-Fi & GPS, under Rs. 12,390 detailed review
The Samsung S5620 Monte is basically targeted at social networking segment with the budget conscious consumer in mind. It has a glossy black finish on the front panel with the 'select', 'call answer' and 'call disconnect' buttons placed at the bottom. Its aerodynamic design and well rounded golden-orange side panels add to the stylish design and glamour quotient of the mobile. Its TouchWiz UI and smart unlock feature add to the technological enhancements of the user interface. The S5620 Monte possesses a candy-bar design with an LCD screen supporting 16:9 aspect ratio, a 3.15-megapixel camera with advanced shooting modes such as Smile Shot, panoramic shot, and Face Detection. It has a microSD slot (upgradable upto 16GB) and all the basic connectivity options including Wi-Fi 802.11 b/g, Bluetooth and GPS. The volume controls are conveniently placed on one side panel and the microSD slot, 'camera' and 'lock' button on the other. The camera lens is placed at the top of the back panel to allow the user to take quick snapshots with ease.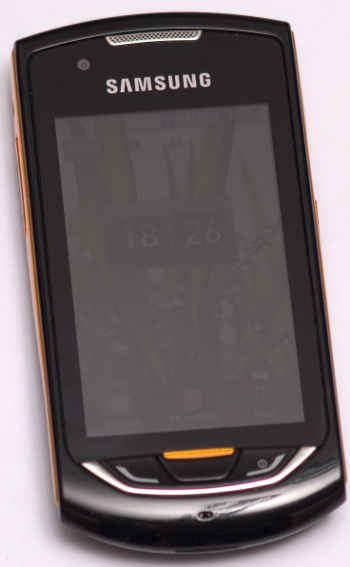 It has a touchscreen design similar to the B5310 CorbyPro. However, it lacks the hardware keypad which is a major drawback. The touchscreen employs a user friendly interface with well organized menu icons. However, the touchscreen is not responsive and often lags during phone navigation. A novice, who has just got his hands on the touchscreen, might need time to get used to the touchscreen. It has a widget feature similar to the B5310 CorbyPro, with a sidebar containing useful widgets which can also be dragged and dropped onto the homescreen. Another notable feature is that it has a hot-swappable microSD slot accessible on the side panels unlike the CorbyPro.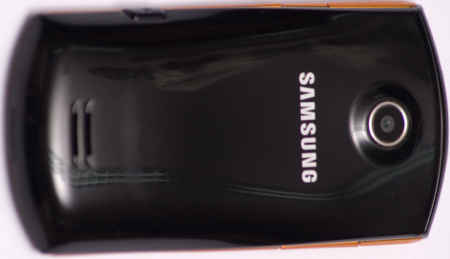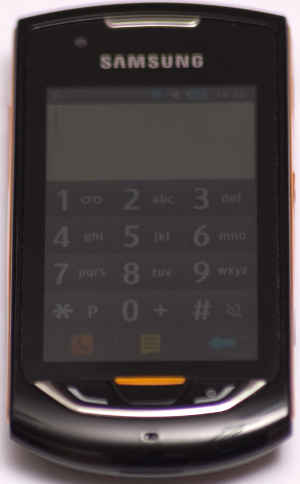 The Verdict:
The Samsung S5620 Monte is a distant cousin to Samsung CorbyPro and has many resemblances in terms of interface and features. However, it lacks the hardware keypad, but incorporates a capacitive touchscreen instead of the resistive unlike CorbyPro. It is a fairly average performer in the captured photo and video quality test. It is a decent performer in the loudspeaker test with a score of 8 on 10. It had consistent results throughout the signal reception and call clarity test. Hence, it fancies its chances as a good mid-end phone with a decent camera and good music player, at an affordable price.
Our Ratings:
| | |
| --- | --- |
| Features | 7.5 |
| Ergonomics | 9 |
| Build Quality | 8 |
| Performance | 7 |
| Value for Money | 8 |
| Overall | 8 |