The sub-₹25,000 segment of smartphones is one where consumers frequently look for powerful devices, capable of handling intensive tasks, without breaking the bank. You've got solid phones such as the Realme 10 Pro+, iQOO Z6 Pro, and Redmi Note 12 Pro in this price bracket that offer solid overall performance that appease mobile gamers and power users alike. Now, we have yet another performance-focused competitor in this crowded category from the house of POCO dubbed the POCO X5 Pro. This phone brings a couple of upgrades over its predecessor – the POCO X4 Pro – including a more powerful chipset, a new 108 MP primary camera, and a new design. Priced at ₹22,999, the POCO X5 Pro seems like an enticing offering in this price segment but does the tested data confirm the same? Let's find out.
POCO X5 Pro 5G Review: Build and Display
The POCO X5 Pro 5G is available in three colourways – Black, Blue, and Yellow, with the Yellow variant looking the most quintessentially POCO. The Yellow and Black colour scheme looks fantastic and classy. The design has been overhauled; the POCO X4 Pro had a glass back panel and when light hit it from different directions, it would cause the panel to form certain patterns and it was quite a fingerprint magnet.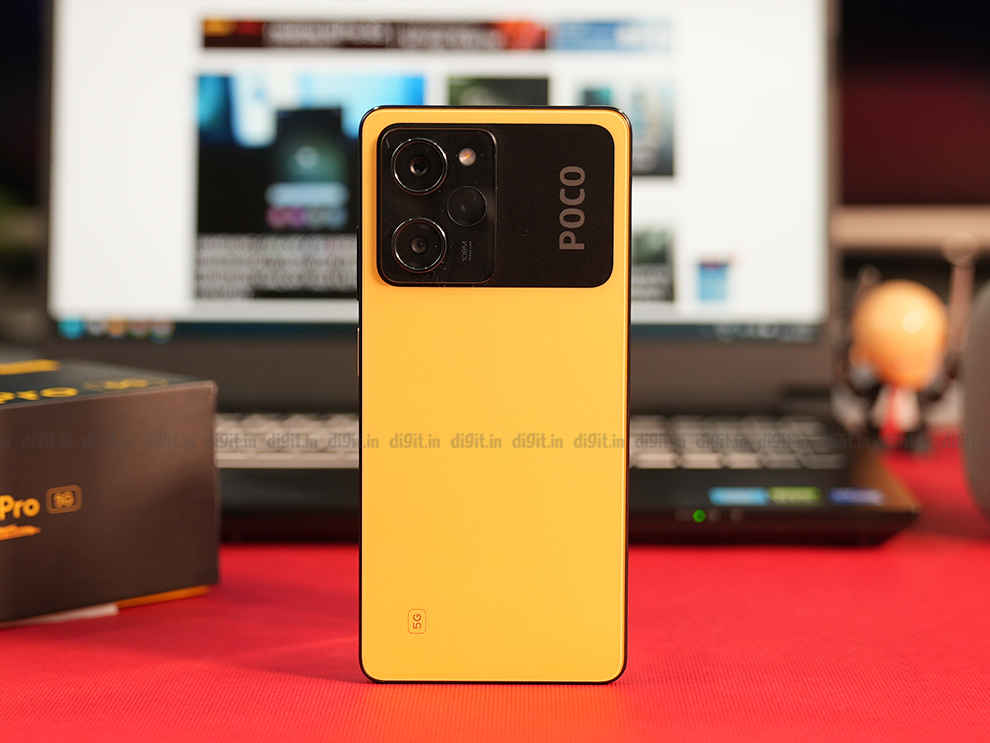 This has changed with the X5 Pro featuring a matte-textured back glass panel which is extremely resistant to fingerprints. The camera module design has also been changed – there are now three lenses arranged in a triangle fashion on the left side, with the POCO logo on the right hand side. On the right, you have an accented yellow power button that also doubles as a capacitive fingerprint sensor.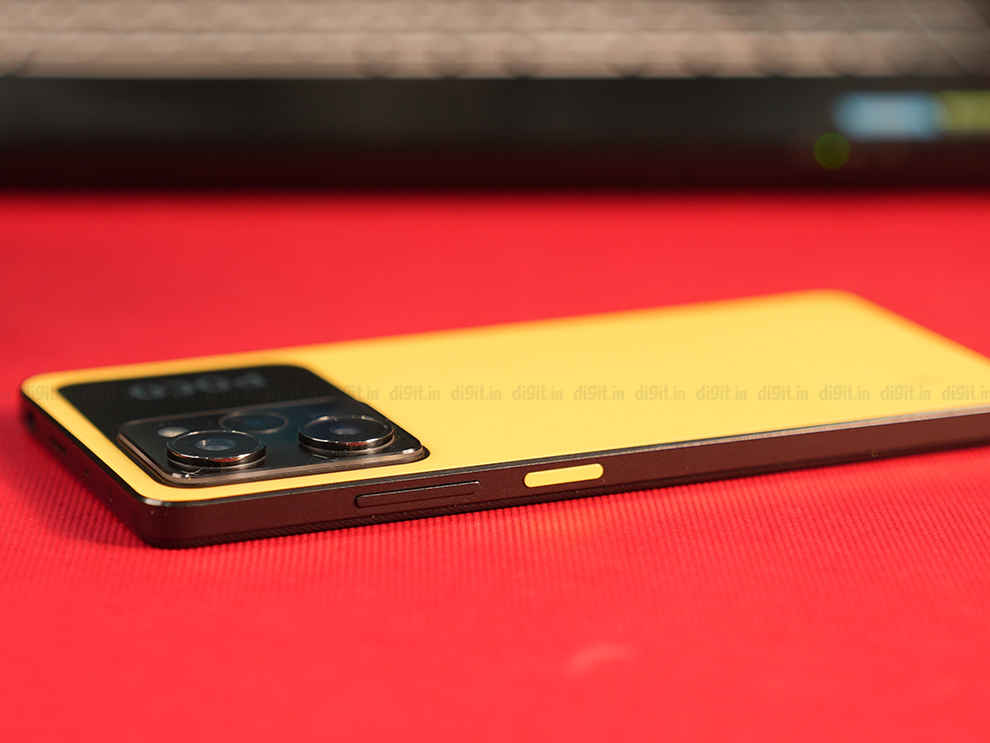 The fingerprint sensor doesn't work consistently though – there were multiple misreadings during our testing period, which is unfortunate. The buttons – both the power and volume buttons – are clicky and tactile enough. The phone also has a dual-SIM tray at the bottom (no expandable storage) and a Type-C charging port. On the top, you have a 3.5 mm audio jack, which is always a pleasant sight.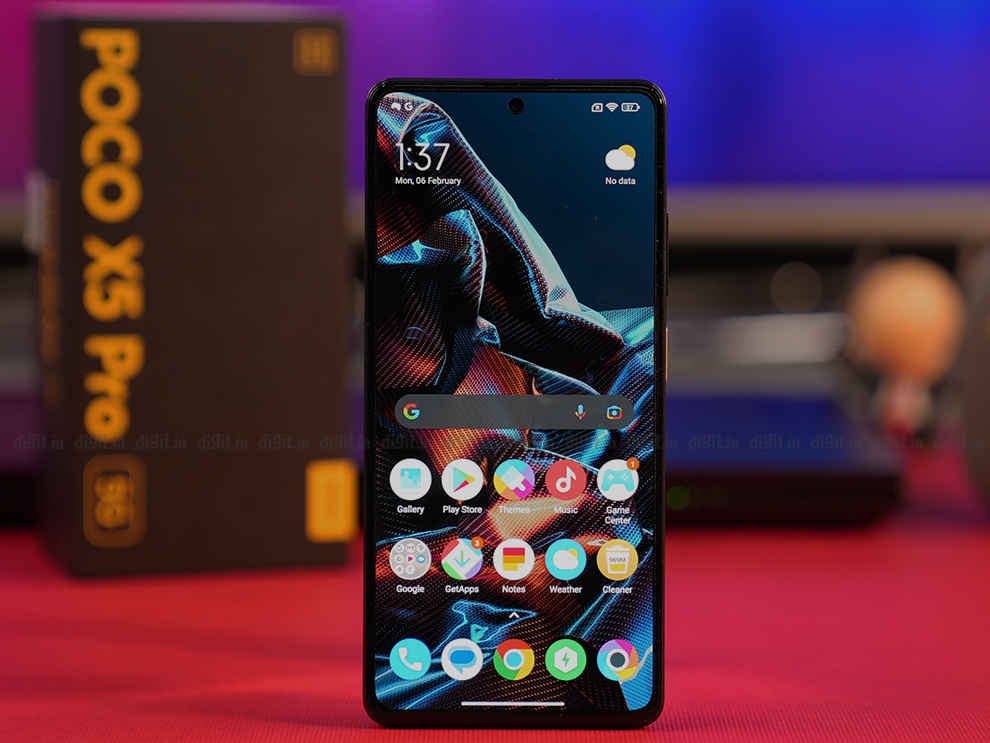 As for the display, the phone houses a 10-bit 6.67-inch AMOLED display with Full HD+ resolution and 120 Hz Adaptive refresh rate. It also comes with Dolby Vision and HDR10+ support making it fantastic for content consumption. Colours look rich and vibrant, with deep blacks. Additionally, in sunlight, we recorded a peak brightness of 802 nits which is bright enough for easy reading outdoors.
POCO X5 Pro 5G Review: Performance
The POCO X5 Pro is powered by the speedy Qualcomm Snapdragon 778G 5G SoC – an impressive processor for mobile gaming and day-to-day tasks in this price range. It runs on a 6 nm process and features 4 Cortex A78 cores running at up to 2.4 GHz and 4 Cortex A55 cores running at up to 1.8 GHz. This processor is more powerful than the Snapdragon 695 that the Poco X4 Pro featured while being as energy efficient. You also get the Adreno 642L GPU and up to 8 GB LPDDR4X RAM and up to 256 GB UFS 2.2 storage.
We kicked off our performance tests with the AnTuTu benchmark where the phone managed to bag impressive scores. It only lagged significantly behind the Redmi K50i which features the Dimensity 8100 5 nm processor, despite being priced similarly. The same trend could be seen in GeekBench and PCMarkWork as well, with the POCO X5 Pro getting great scores but lagging behind the Redmi K50i.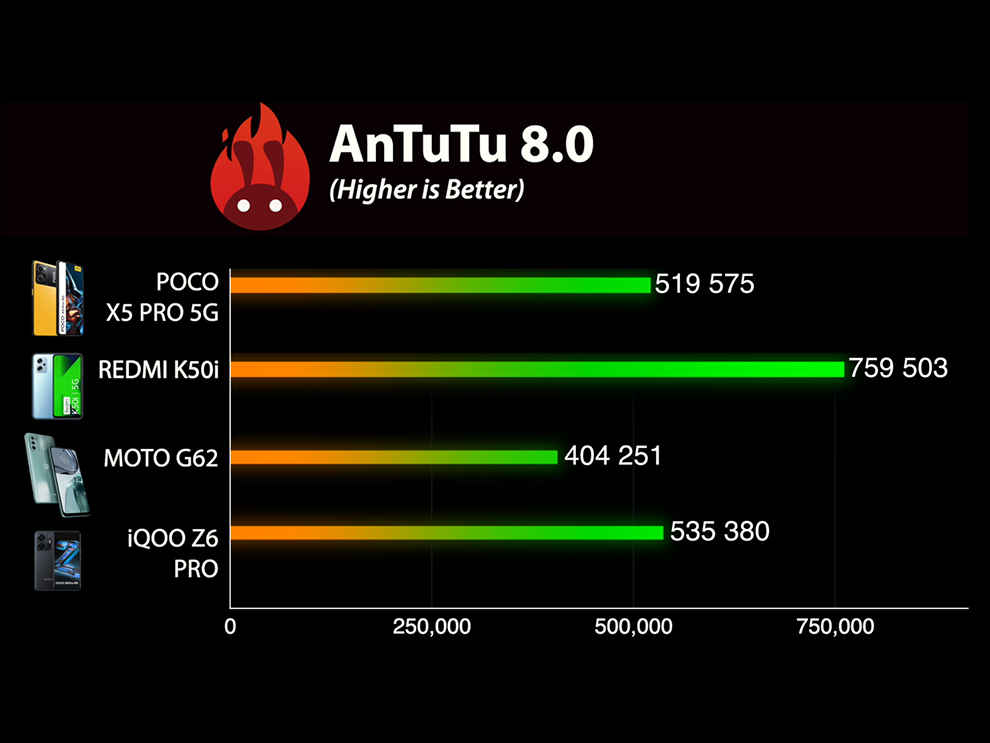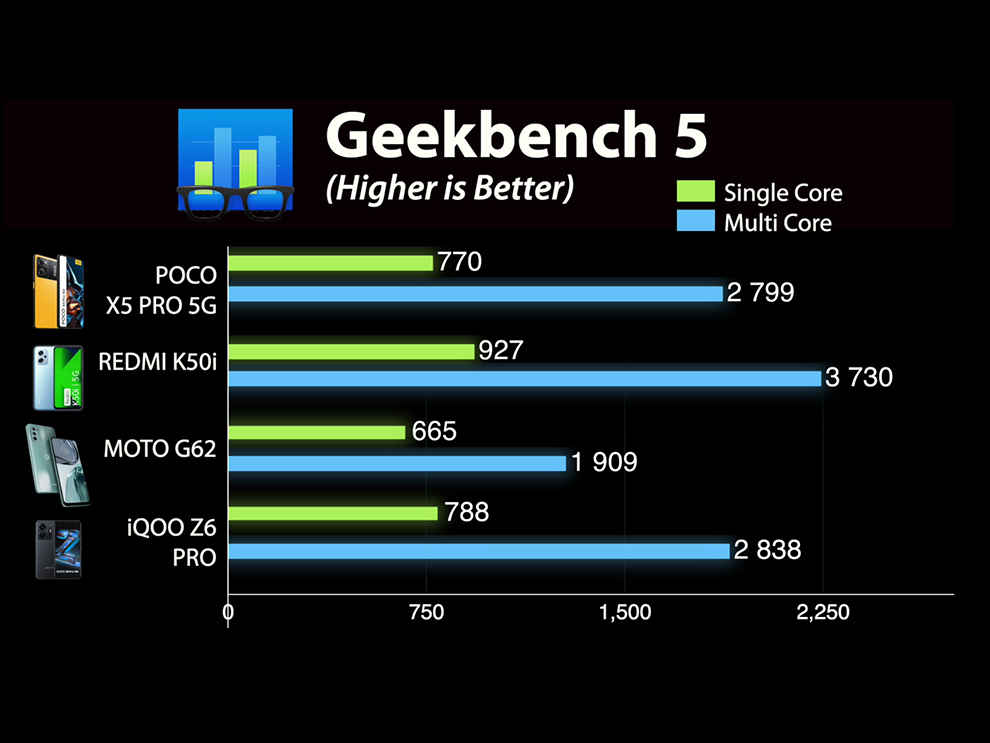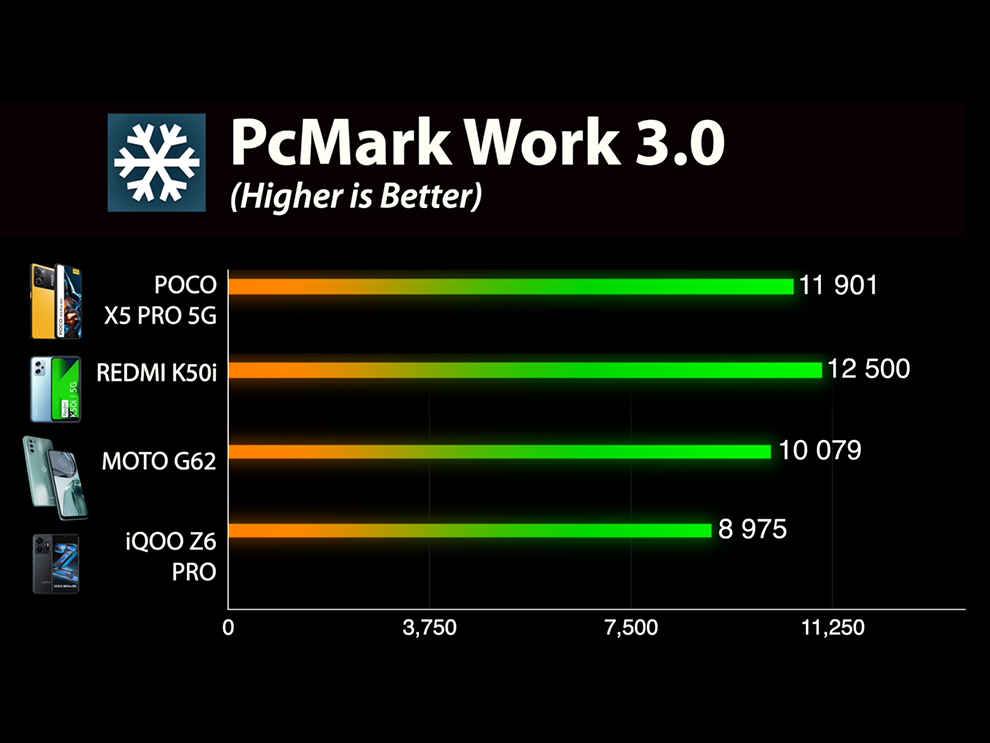 For GPU performance, we tried running 3D Mark and GFXBench, however, these apps were being blocked from accessing the internet during our testing. It is possible that the apps may get whitelisted in a few days via a firmware update, we will update the review if that does happen. We also ran the CPU Throttling Test to see how the phone performed under stressful workloads and were impressed to see that the phone only throttled to 94 per cent of its peak performance while still remaining cool enough to the touch, meaning it is more than capable of handling intensive tasks such as gaming.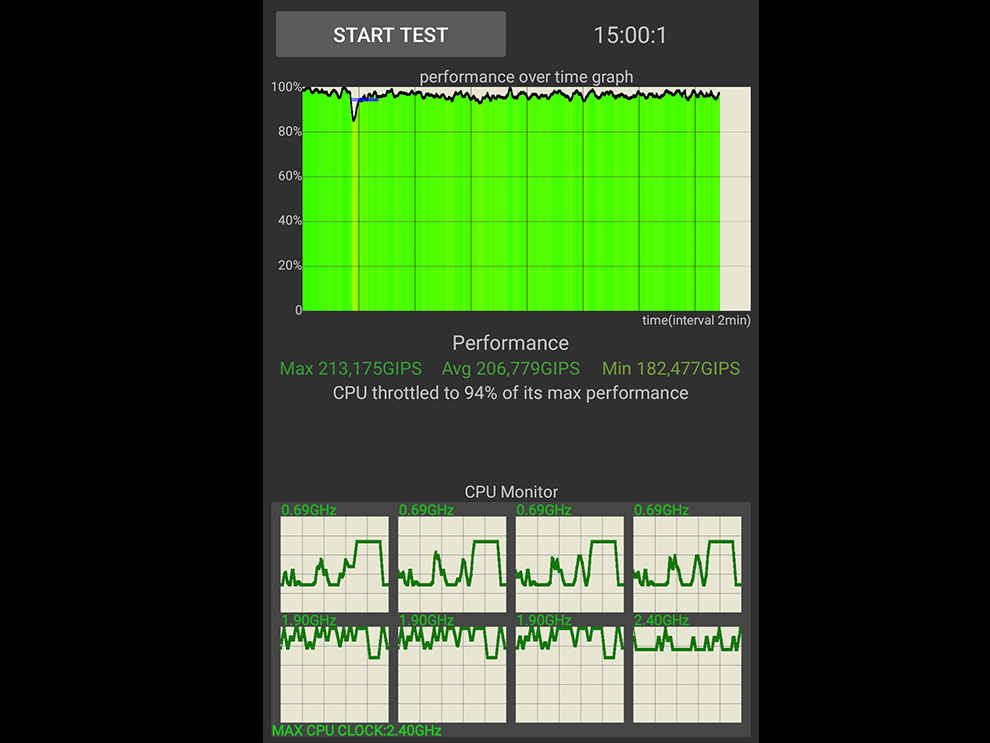 Speaking of gaming, the POCO X5 Pro's gaming performance impressed us. We used GameBench Pro to test the device's gaming capabilities. The phone ran COD: Mobile at a smooth 60 fps with 97 per cent stability at Very High Graphics settings and it ran Asphalt 9 at 60 fps with 100 per cent stability. Very admirable numbers, indeed. You can easily play games on this phone with minimal to no lag or stutters. Multitasking is also fantastic, with the phone being able to keep multiple apps open simultaneously and the 120 Hz display makes the phone's performance feel even more smooth.
The UI, however, is rife with bloatware. The phone comes with Android 12 with MIUI 14 on top and it has a bunch of third-party bloatware apps. Fortunately, many of these can be uninstalled. Bloatware aside, there are a lot of customisation options, so those who like tinkering with their phone should enjoy playing with these functions.
POCO X5 Pro 5G Review: Cameras
The POCO X5 Pro is equipped with an upgraded triple camera setup with a 108 MP ISOLCELL HM2 primary lens with f/1.9 aperture, an 8 MP ultrawide lens, and a 2 MP macro shooter. While we haven't had the device for long enough to test the camera extensively, initial impressions already tell us that the phone's cameras are mediocre and we think they should have been tuned better to leverage the high-megapixel primary camera.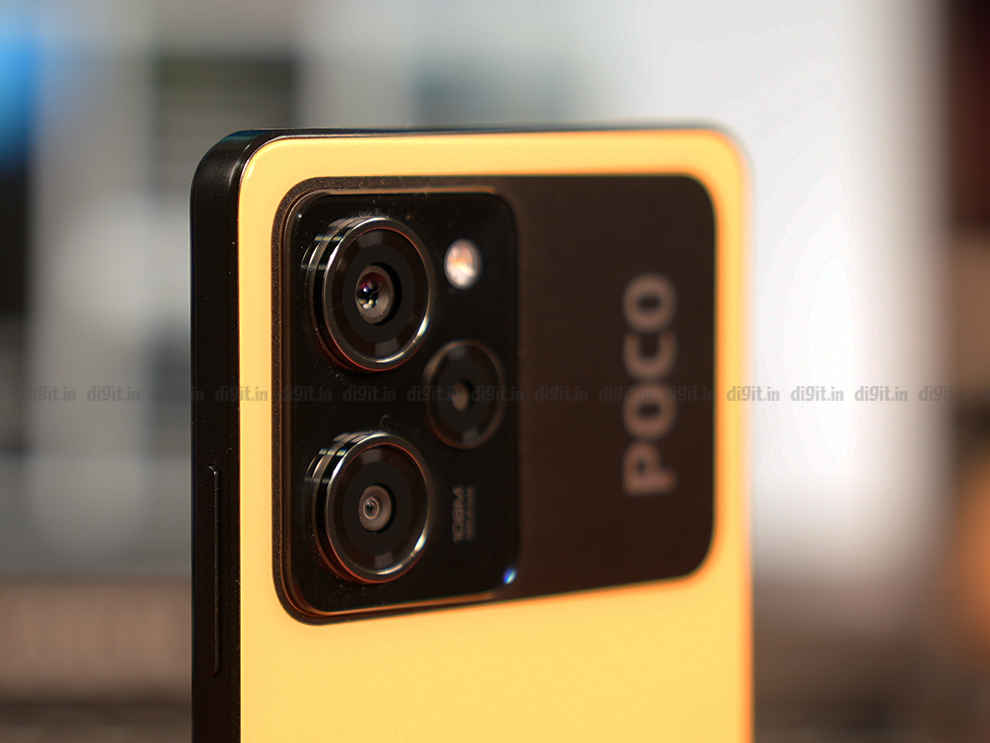 Photos in daylight, with ideal lighting conditions, are decent enough with good colours and dynamic range. However, if there's any form of harsh lighting in the background of your shots, there's a lot of lens flare even in daylight. Additionally, the highlights are overblown and shadows are crushed in these instances. Portrait shots come out fine, but the edge detection isn't the best we've experienced at this price.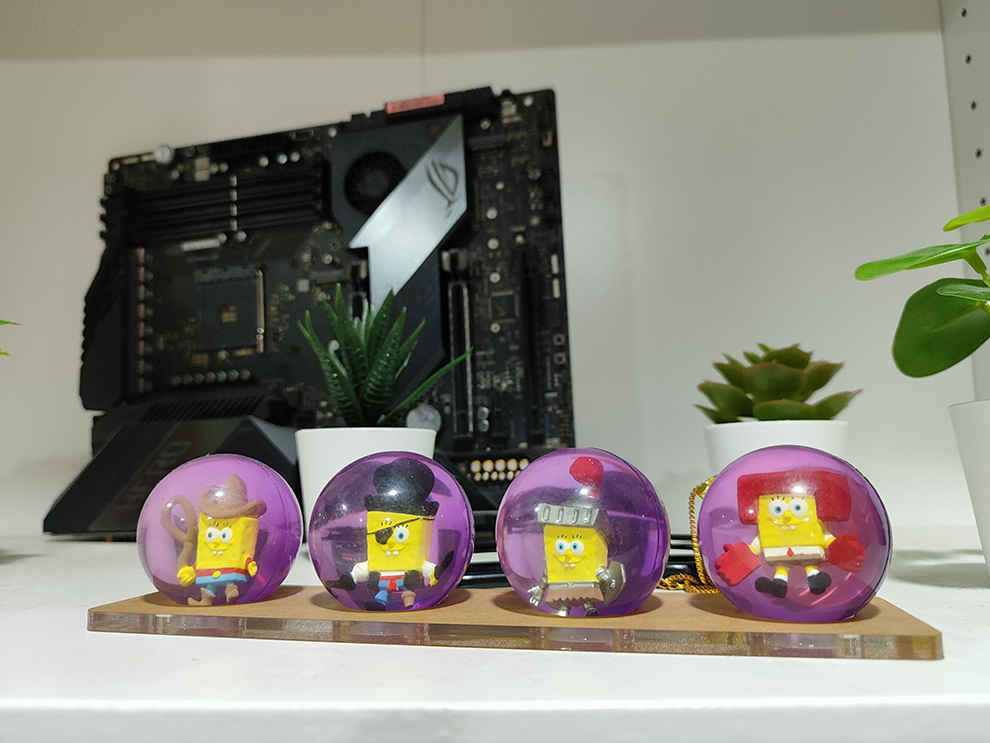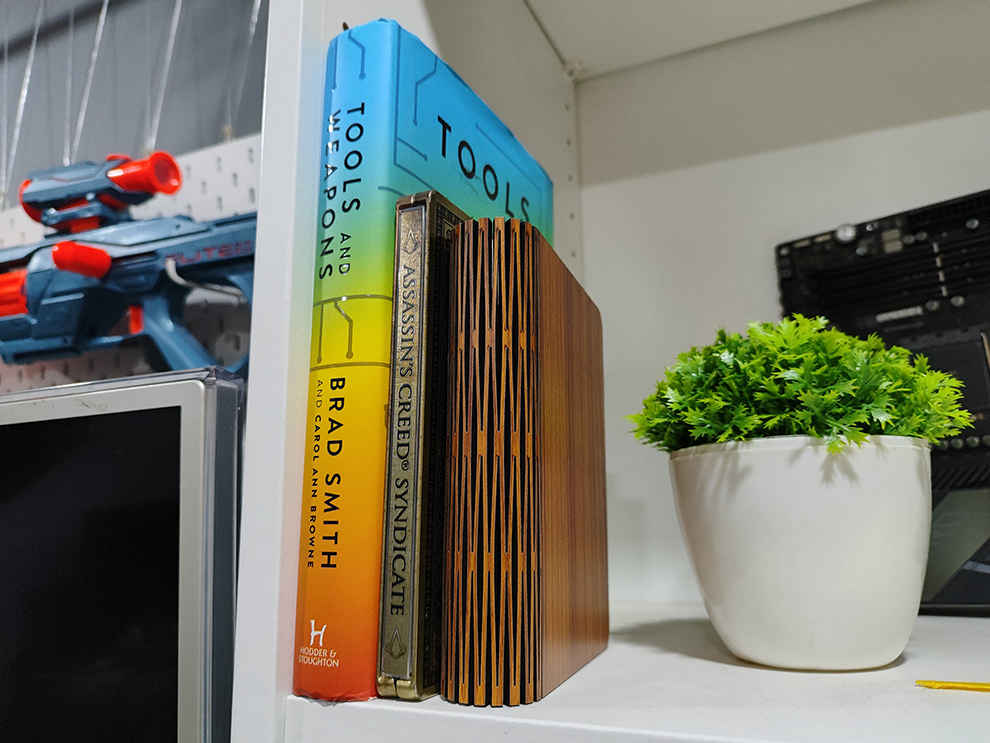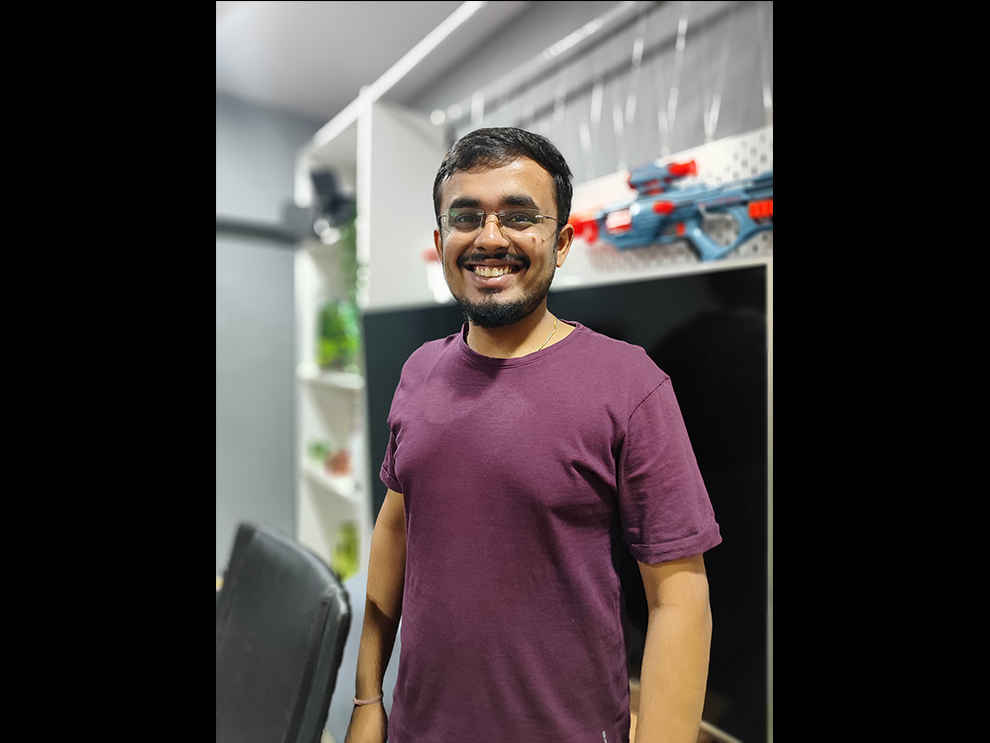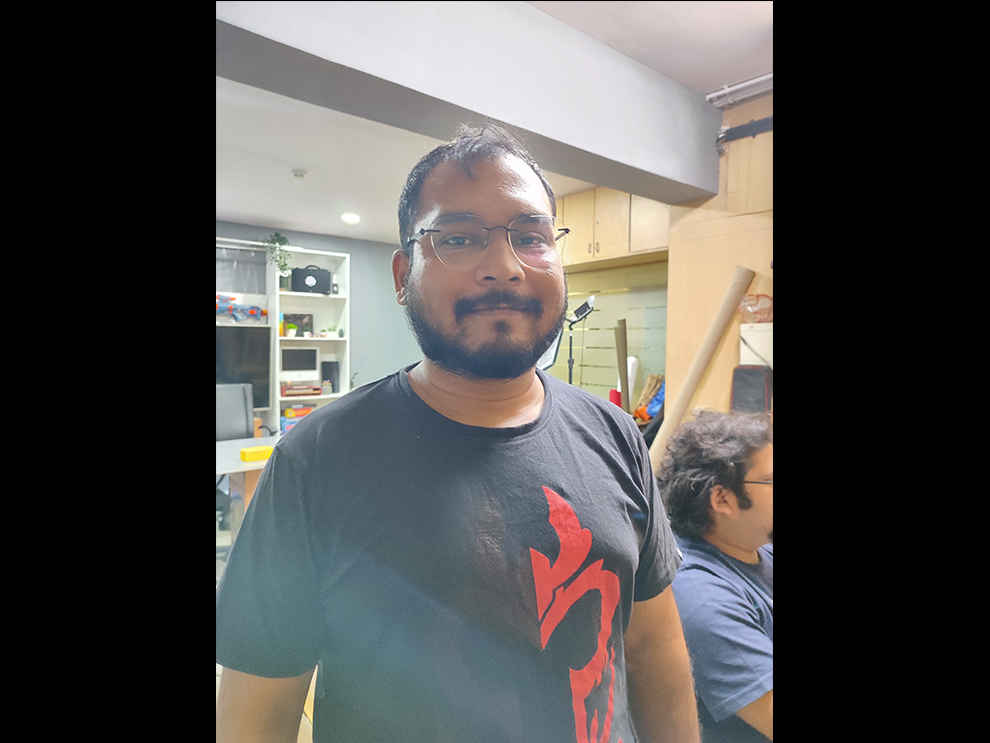 The ultrawide lens suffers from even worse dynamic range, especially in tricky lighting. Low-light shots from both the primary and ultrawide lenses are some level of noise and grain even with Night Mode active. The 2 MP macro lens is just there to boost numbers, really – it doesn't capture very usable shots. 4K video is available at 30 fps but while the colours look decent in daylight, detail retention isn't the best.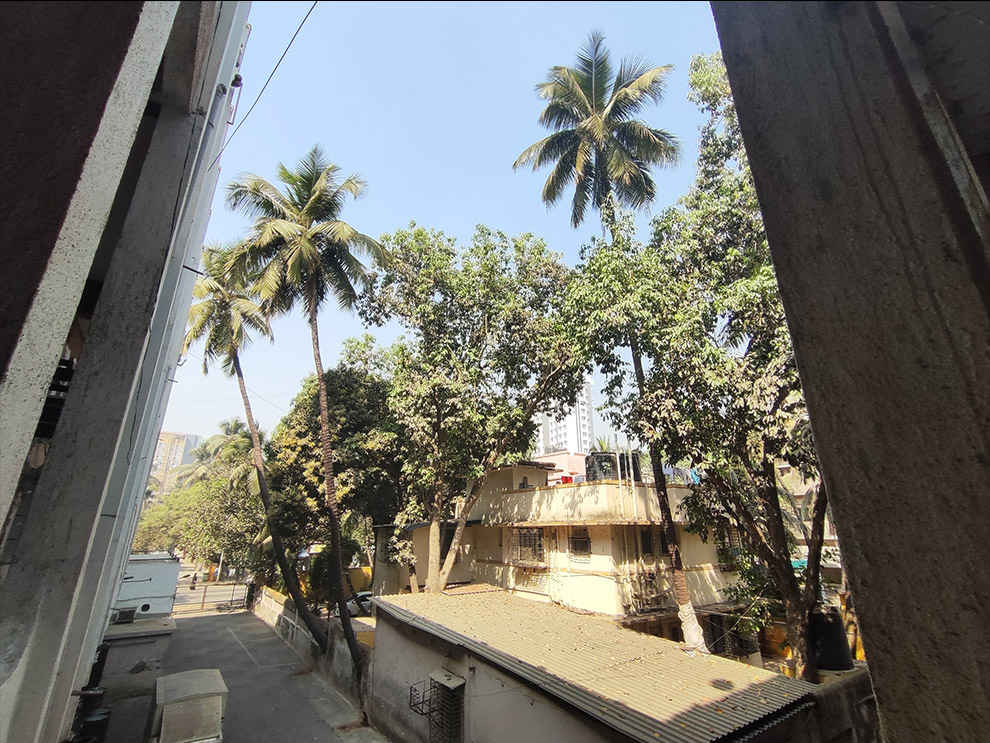 There's also a 16 MP selfie camera that also suffers from lens flare in harsh backlighting, and you often get soft photos that lack detail. The problem of noise creeps in during low-light selfie shots as well. Overall, the POCO X5 Pro isn't meant for phone photography buffs, the photo quality is just passable for casual photography.
POCO X5 Pro 5G Review: Battery life
The POCO X5 Pro keeps its lights on with a large 5,000 mAh cell. The battery life impressed us quite a bit. The phone easily lasts an entire day even with heavy gaming and if you're a relatively light mobile user, you can even squeak out two days' worth of runtime. In our 4K video loop test, the phone lasted a little over 18 hours, which is truly fantastic.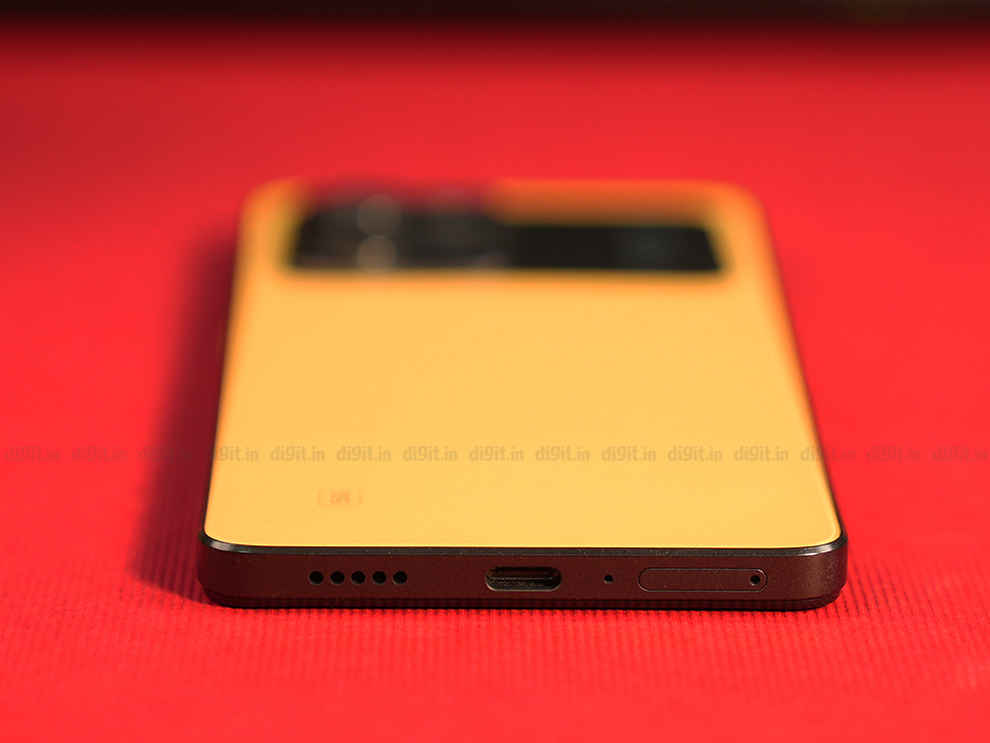 Google Maps navigation took down the battery levels by merely 5 per cent in an hour and 15 minutes of Call of Duty: Mobile brought down the battery by 4 per cent. The phone also comes packing a speedy 67 W fast charger in the box that charges the phone from empty to full in merely 52 minutes.
POCO X5 Pro 5G Review: Verdict
The POCO X5 Pro 5G is a mobile gamer's dream. It performs incredibly well with smooth gameplay and minimal heat at Very High game settings with relative ease courtesy of the Snapdragon 778G 5G processor. Not just that, it also runs just about any task you throw at it with ease and will only show signs of stutter and lag in something like a Genshin Impact where even high-end phones sometimes struggle.
For its aggressive price tag, it is a fantastic performance-oriented phone that we wouldn't shy away from recommending, however, something like a Redmi K50i would get a stronger recommendation from us since these phones are similarly priced and the Redmi K50i generally performs slightly better. Nevertheless, the POCO X5 Pro is an excellent device, with not just reliable performance but also a fantastic AMOLED display, a stylish design, and great battery life. However, if you are an avid mobile phone photographer, there are definitely better options in the market.