Oppo F1s detailed review
Did duckface selfies come first, or did selfie-centric smartphones? It doesn't matter really, does it? The truth is, we as a nation, and the world over, have taken to selfies and while it may be scientifically categorised as a mental disorder, it seems we're all in for the long haul. The market for selfie-centric smartphones has grown over time, and there's a lot to choose from. One company that has been at the forefront of these changes, is Oppo, with its selfie-expert line. It is this line that the Oppo F1s is a part of, and it has a whopping 16MP front camera. What we try to determine today, is whether a 16MP camera is enough to buy this smartphone.
Build and Design: Inspired
Apple's iPhone does influence the Oppo F1s' design, but there are easy to spot differences. The F1s' curved edges feel good, although it is flat on the sides. While it is a well built smartphone, the quality of material used isn't as premium as the bigger, Oppo F1s Plus. The physical keys offer good tactile feedback, and while the phone is somewhat slippery, is is sturdily built. It is also not ergonomic.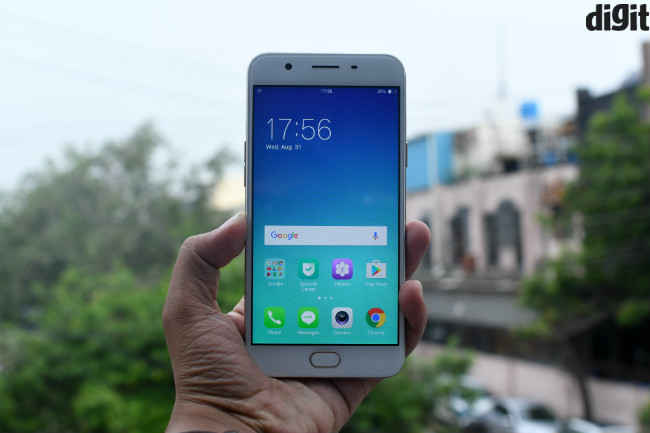 Display and UI: Bright and beautiful
The Oppo F1s packs in a 5.5-inch display, with true to life colours and good viewing angles. It has good touch response and the 2.5D curved gorilla glass feels premium. However 720p on a 5.5 inch display is too low, and it shows. The the brightness is also not the best we have seen in this price.
Like the design of the phone, the UI is also somewhat conceptualised over the design of Apple's iOS. So much so, that all settings for native apps are bundled into the main Settings menu. While a lot of things do look like iOS, at the end of the day it is still Android and you will get plenty of customization features. Oppo's ColorOS is quite smooth and functional for the most part and never lagged during my review period.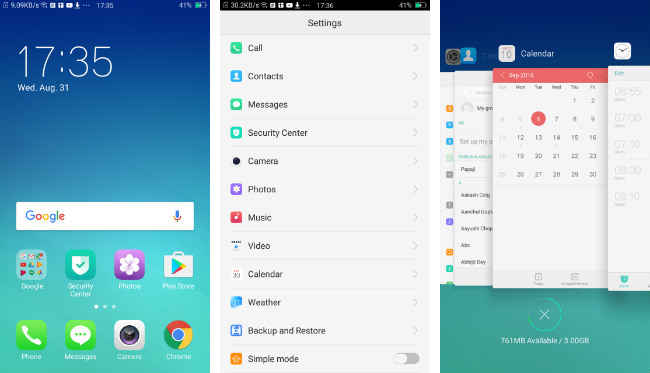 However, the phone runs on Android 5.1 out of the box, which is a bummer. UI changes of course don't matter from a cosmetic point of view, but Android 6.0's performance enhancements, security features will be missing.
Performance: Satisfactory
The Oppo F1s has an older SoC, but Oppo has optimised it quite well, offering good day to day performance. It isn't meant for gaming, though. While there aren't any in-game lags, the load times are higher. Switching between multiple games will take a toll on the device as well. It also skipped frames occasionally but not enough to upset a basic user. To put it simply, if you play games like Subway Surfer only, you should be fine. While most games run fine, the inferior graphic quality may put off some power users.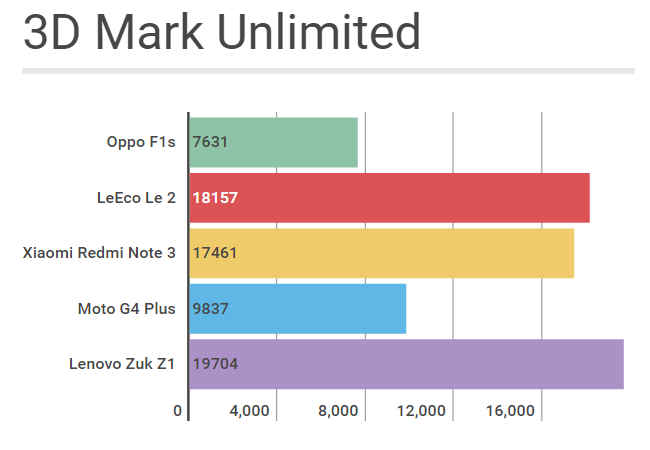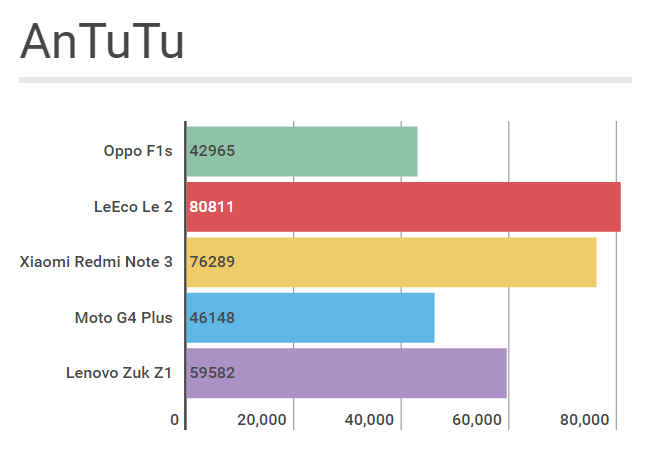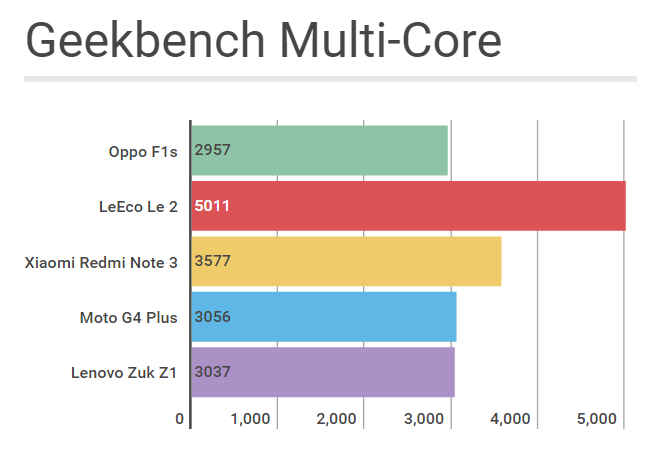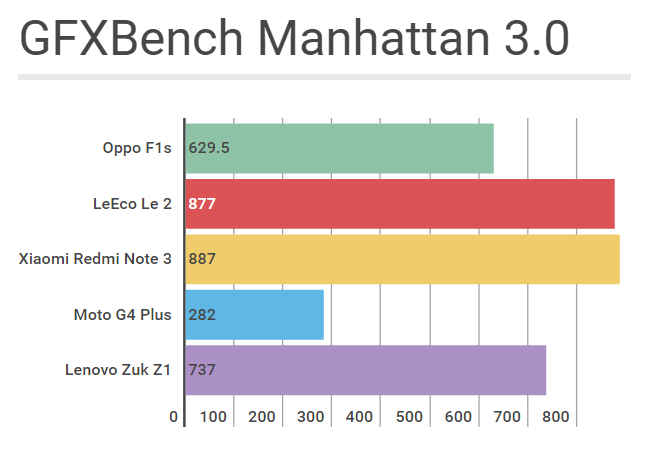 Another good thing worth mentioning is that the phone does not get uncomfortably hot. I recorded temperatures under 40 degree celcius even after playing Asphalt 8 for 30 minutes. Overall the performance is satisfactory, but not close to the likes of the LeEco Le 2.
Call reception and quality were at par with most phones out there. However, general audio quality is not upto the mark. Audio output via headphones is a bass heavy, and the bottom mounted speakers aren't loud.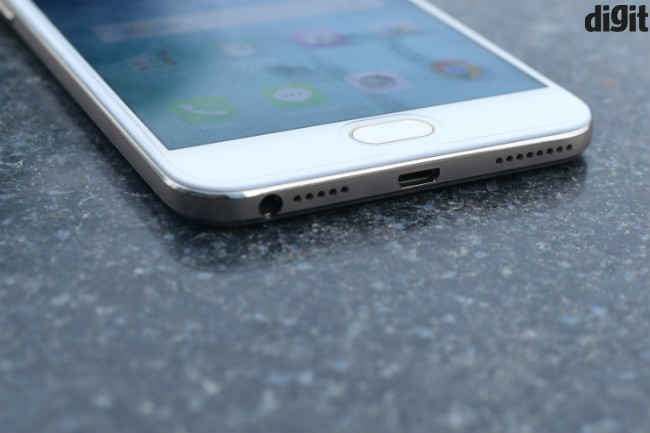 Battery: Respectable
Like the MediaTek MT6750 SoC, the 3075 mAh battery is also well optimised and is able to put up a respectable score of 4103 points on the Geekbench 3 battery test. In day to day usage, with music streaming, YouTube, half a dozen calls, constant WhatsApp, Facebook and half an hour of gaming, the phone was able to last for about 10-12 hours, which is a normal work day. Gaming on the phone will deplete the battery faster, which is normal.
Front Camera: Best selfies for the price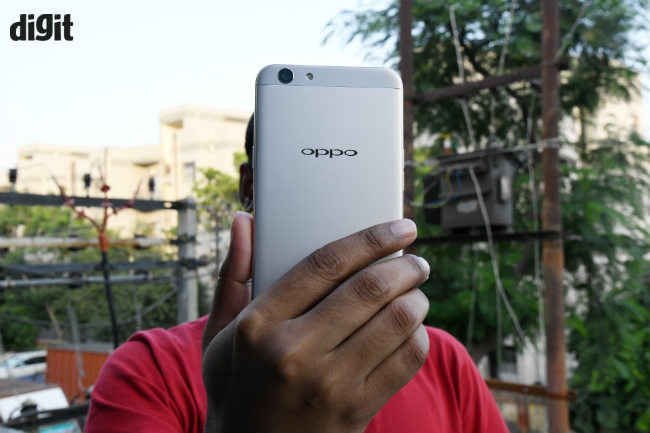 The Oppo F1s sports a 16MP camera, offering one of the best selfie experience you can get on a sub-20K smartphone. The aperture is set to f/2.0, offering better depth of field than most smartphones at its price. Your selfie experience is further enhanced by the beauty mode, which can either make you look "fair" or "rosy" depending upon your preference. The overall image quality it produces is good and very consistent in normal lighting. There is visible noise in low light but the image quality is still good enough to be shared social media. The camera also gets a panorama mode for those group selfies. There's also a time-lapse selfie mode, which allows for some fun selfies.
View post on imgur.com
Rear Camera: Not upto the mark
The 13MP rear camera on the other hand is not the best. While the overall image quality is good for the price, details are missing from images. It is too inconsistent. Colour reproduction is also not great, with low vibrance. A lot of these issues can be countered in the manual mode, but only if you have a better grasp on cameras.
View post on imgur.com
Bottomline
The Oppo F1s is for the selfie loving audience only. It has a brilliant 16MP front facing camera, making it one of the best selfie oriented smartphones I have tested. The performance is satisfactory and the battery is also respectable. That said, the phone is still miles behind the competition and the Redmi Note 3 and LeEco Le 2 remain better choices for those not interested in selfies.