Nokia 6700 Classic - dazzles with 5MP camera & GPS at Rs. 15,469 Review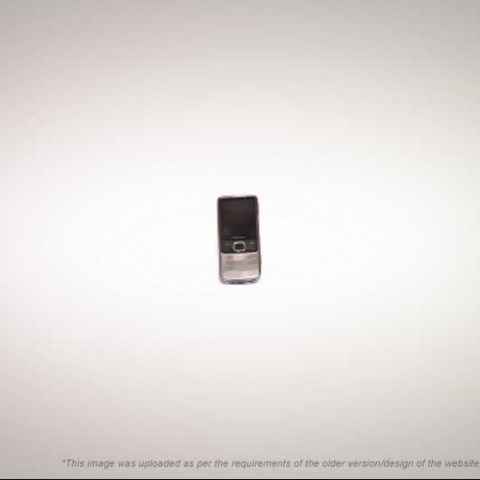 DIGIT RATING
80 /100
design

80

performance

80

value for money

70

features

70
PROS

Solid all metal steel body
User-friendly interface
5MP camera with auto-focus & LED flash
CONS

Lack of beveling & key markers on the keypad
Lacks Wi-Fi and touchscreen features
Verdict
Nokia 6700 classic promises to be a good mid-range mobile with feature-rich multimedia options and aptly winning the Best Performer title in its category, with a sublime performance across most of the tests conducted at the Digit Test Center.
Nokia 6700 Classic - dazzles with 5MP camera & GPS at Rs. 15,469 detailed review
The Nokia 6700 Classic is targeted as a basic mid-level mobile phone with multimedia features. It is available in six colour variations: Gold, White Gold, Illuvial, Silver metallic, Matte metallic and Black metallic. It has a solid all metal steel body with a thin black hard plastic lining running across the contours of the body frame and highlighting the frame of the camera lens for a stylish look.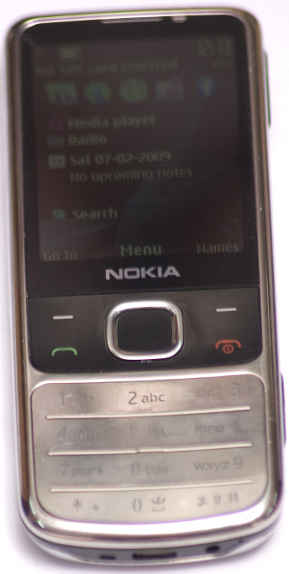 The volume control and camera buttons are blended into the plastic lining.. The microUSB port and the charging point are placed at the bottom of the phone, like most 'Classic' series phones. The front panel button layout, including a metallic D-Pad, left and right 'Selection' buttons and 'Call control' buttons, has a glossy black finish. The battery cover has a conventional slide and lock mechanism and is built out of solid shiny steel which completes the flashy look of the phone. The keypad buttons are hard to press owing to the lack of bevelling and key markers but have a consistent tactile feedback. However, the user interface is well organized and exudes a very user-friendly experience.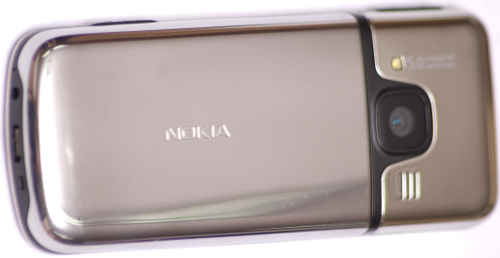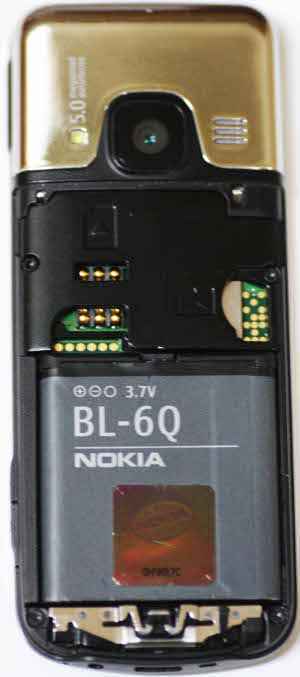 The Verdict:
The Nokia 6700 is a good looking, well laid out, no frills phone, but it's too shiny for our liking. It scored well in the build quality, ergonomics and keypad design test with a solid metallic build and intuitive user interface. It had a modest outing in the Bluetooth test. However, it did extremely well in the handsfree clarity and speaker volume (on call) test sharing top honours with its cousin the Nokia 5800 and Samsung Corby Pro, racking up a score of 9 on 10 in both the tests. It also did well in the bundled earphones test delivering consistent sound clarity and balanced sound even at maximum volume. Also, with a consistent outing in the photo capture, video capture and video playback quality test, it stood out as a clear winner in this category. Overall, it promises to be a good mid-range mobile with feature-rich multimedia options. Aptly, it was declared the Best Performer ousting its nearest competitors Nokia 5800, Sony Ericsson Yari, Samsung S5620 Monte, Samsung Corby Pro, LG GW550, LG GT505 and finishing with an overall performance rating of 8 in the category.
Our Ratings:
| | |
| --- | --- |
| Features | 7 |
| Ergonomics | 7 |
| Build Quality | 8 |
| Performance | 8 |
| Value for Money | 7 |
| Overall | 8 |