Nokia 6 detailed review
When HMD Global announced Nokia's return, we all thought the company would reignite the spark in the smartphone market. We were thinking about phones like the Nokia 7610, Nokia 9300 and other epic devices from the company. I was secretly hoping HMD would be able to pull off the unthinkable, and make Android versions of those legendary devices. Alas! HMD was bound by the same constraints anyone else in the industry is, and from what we've seen so far, the company is just another startup contending for a space in the smartphone market. It's one big advantage is the control over Nokia's brand name, but with great power comes great responsibility.
The company's first smartphone, the Nokia 6 is held the mantle till the recent Nokia 8 announcement. But this phone will forever remain the phone that brought Nokia back to our pocket. The question though is whether it lived up to all the expectations, or more importantly, whether the Nokia 6 is a phone you should buy. I could conclude the review right here by telling you that you shouldn't, but let me explain why.
Performance: Slow, steady and behind its competition...
The Snapdragon 430 chipset marks Qualcomm's entry segment portfolio. It runs on many budget devices today, and though it's demonstrably weaker than a Snapdragon 625 or 650, it's proved to be a functional chipset. Simply put, the Snapdragon 430 is a chipset that gives you just enough and saves the company just enough as well. While that would work on a cheaper smartphone, the fact that you see a 30% performance is inescapable. It's not just that benchmark scores are lower, the Nokia 6 is visibly slower than almost every phone it's competing with.
It's far from the snappy and sometimes uber fast budget smartphones we get today. The Nokia 6 loads apps slowly and it lags one too many times. One of the USPs of the phone is its stock Android interface, but I see a visible slowdown every time I bring up Google Assistant. Similarly, the Facebook app is often choppy when I'm scrolling, while my "speed-tweeting" sessions are never quite fluid enough. The whole idea behind stock Android is to provide smooth and lag-free performance, but the Nokia 6 fails at that quite miserably. In fact, I could think of a bunch of phone with custom UIs, that are noticeably faster than this device.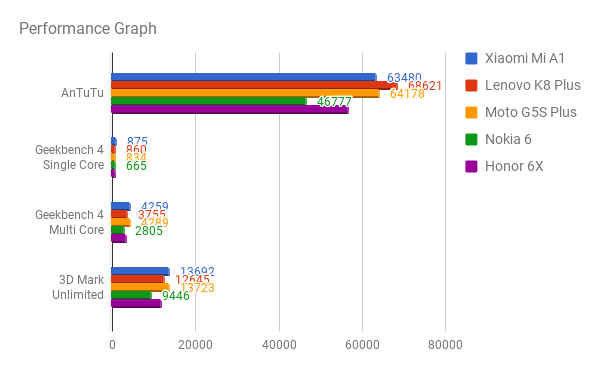 Your buying decision should also be based on the fact that Android phones do slow down with time. So, the Nokia 6 will likely become more difficult with time. Of course, that's not HMD's fault, it's how Android is as an operating system. The Nokia 6's sloth will be evident to anyone who has used a 2016/17 budget phone from its competitors.
Lastly, while the Nokia 8 doesn't heat up abnormally, you may be uncomfortable with the temperatures it does hit while gaming. We recorded temperatures of about 40 degrees on the phone's body, that some may not like.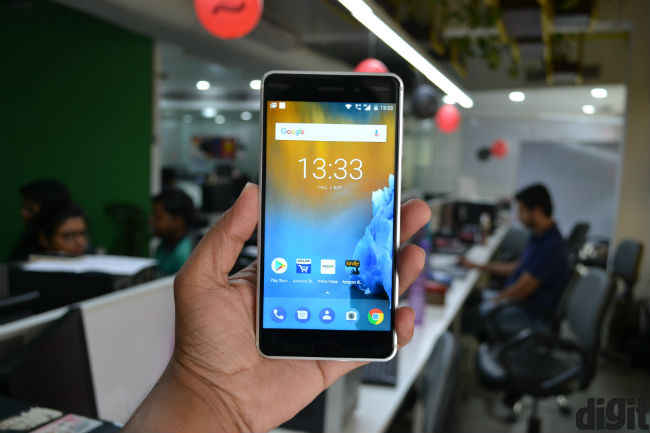 Software: Pure stock with an update promise...
From what I've seen so far, the Nokia 6 may as well have been an Android One phone. It's slow, has an absolutely pure version of Android running on it, and comes with the promise of monthly updates, and timely OS updates. If you do care about updates, the Nokia 6 indeed has some value for you.
From a software point of view, this is a phone stock Android lovers will love, as long as you can get over the fact that it's not as smooth and fluid as stock Android phones should be. You get Nougat out of the box, and Oreo is scheduled for this device.
Build and Design: Good, but certainly not new...
Barring software and updates, the Nokia 6's other differentiating elements is how its built. How is that exactly? Well, it's built like a tank that has glass on top. There's little to worry about as long as you don't drop the phone screen first. The screen unfortunately remains the weakest point for smartphone durability. HMD might want to, but there's no amount of magic that can keep glass from shattering when dropped on concrete.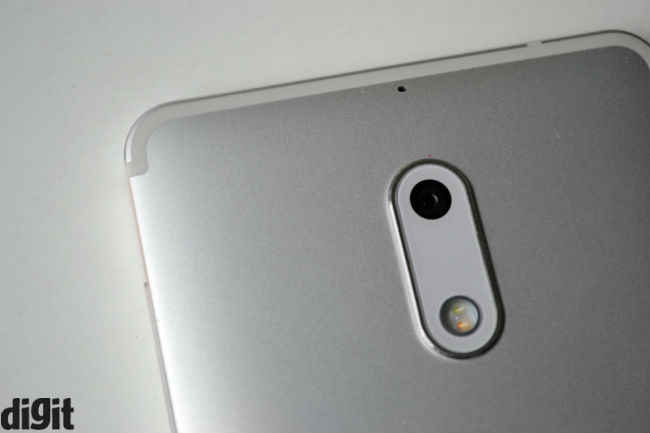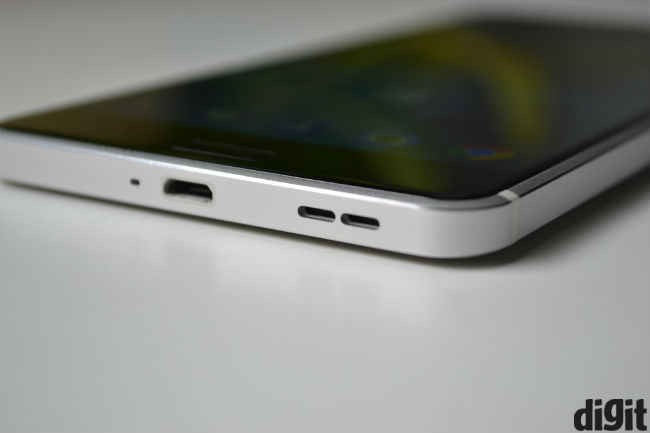 That said, your first thought when you hold the Nokia 8 is that it's built like a tank. It's not, but it's durable nevertheless. The entire design is seamless and few phones have been as reassuring as this one.
Having said that, the Nokia 6 has sharp edges that dig into your hands. That's something many may not like, and the phone is also wide, which takes away from its ergonomic value. It may also be considered a good looking phone, with a not too shiny aluminium finish all around. But, looking at it up front, one can't deny that the Nokia 6 isn't all that different from its competitors. Personally, I think the Nokia 6 is a good looking phone indeed, but it's certainly not the class-leading design that HMD makes it out to be.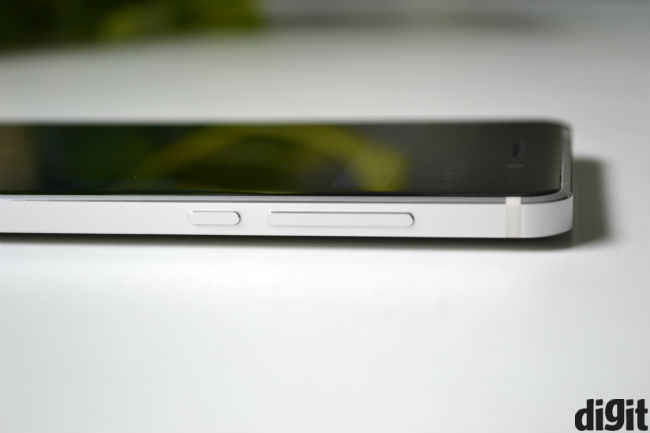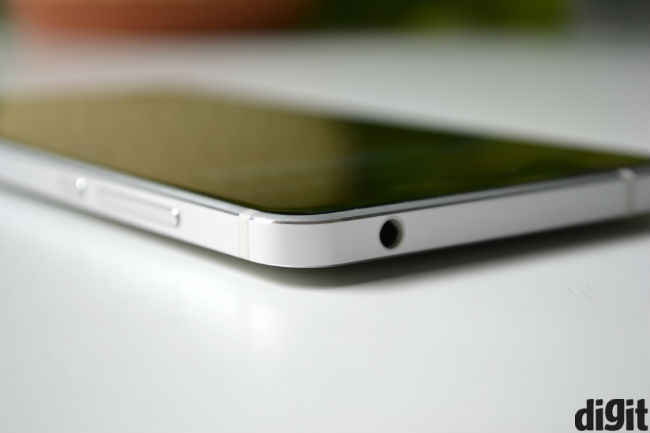 Overall, the Nokia 6 is a durable, well built smartphone that can take on the best in the market, at least in terms of build and design. It's built better than most phones out there, but it has some budget elements to it as well. Gun to my head, if I had to choose the Nokia 6's best feature, it would be the design and build.
Display: Functional and balanced...
And a close second would be the display. In my opinion, the Nokia 6's display is very…umm…Nokia, new or old. It doesn't push pixel counts and it doesn't need to. The display is functional and useful. There's nothing very special about it, but there's nothing sub-par either. Can you get better displays though? Sure you can.
The Nokia 6 produces reasonably deep blacks and above average contrast ratios. It's neither vibrant, nor dull and the brightness is just enough to aid usability in outdoor conditions. Colours are slightly warm and look pleasant. Though this is an IPS panel, colour tones are somewhat like AMOLEDs, but not as warm as those displays.
The Nokia 6 has a decent display and is responsive to touch. You won't mind this, unless you've been using the 18.5:9 near bezel-less displays out there.
Camera: Poor...
Nokia's Carl Zeiss partnership was announced recently, but that's reserved for the flagship Nokia 8, at least for now. The Nokia 6 sports a 16MP rear sensor with f/2.0 aperture and dual-LED dual-tone flash. On first look, the camera module and flash together look like a dual-camera, but the Nokia 6 is far from it. Image quality is poor and the phone is not dependable in low light since it takes rather long to focus. The camera app itself takes longer than average to boot.
The Nokia 6 overexposes scenes quite often and Nokia's scene evaluation algorithms falter often. In the photo below, the flower is supposed to be a hot pink colour.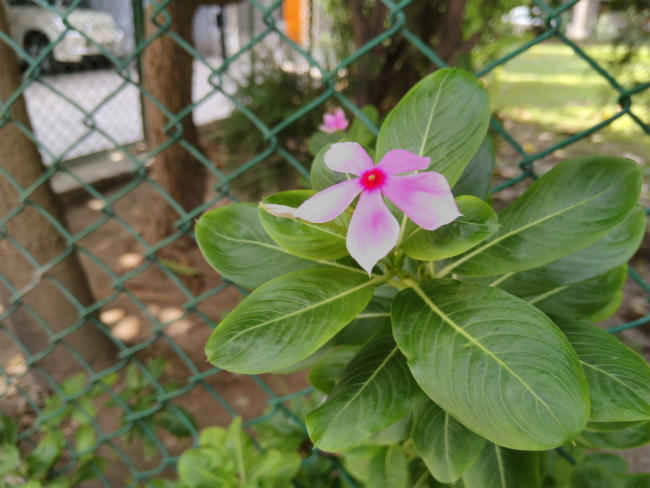 This flower was pink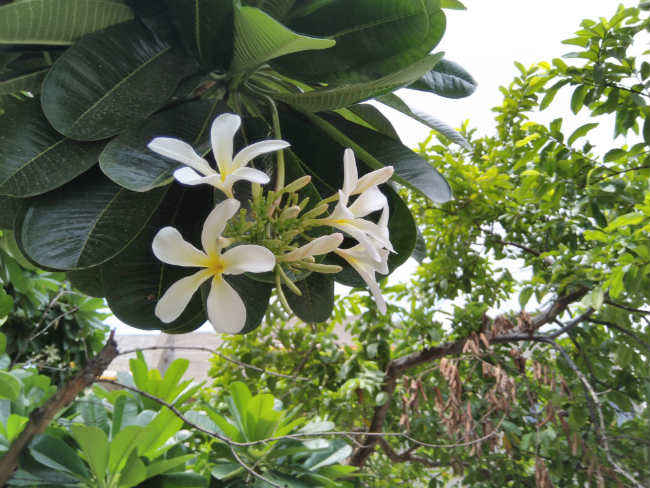 Original Image (shot in bright daylight by the Nokia 6)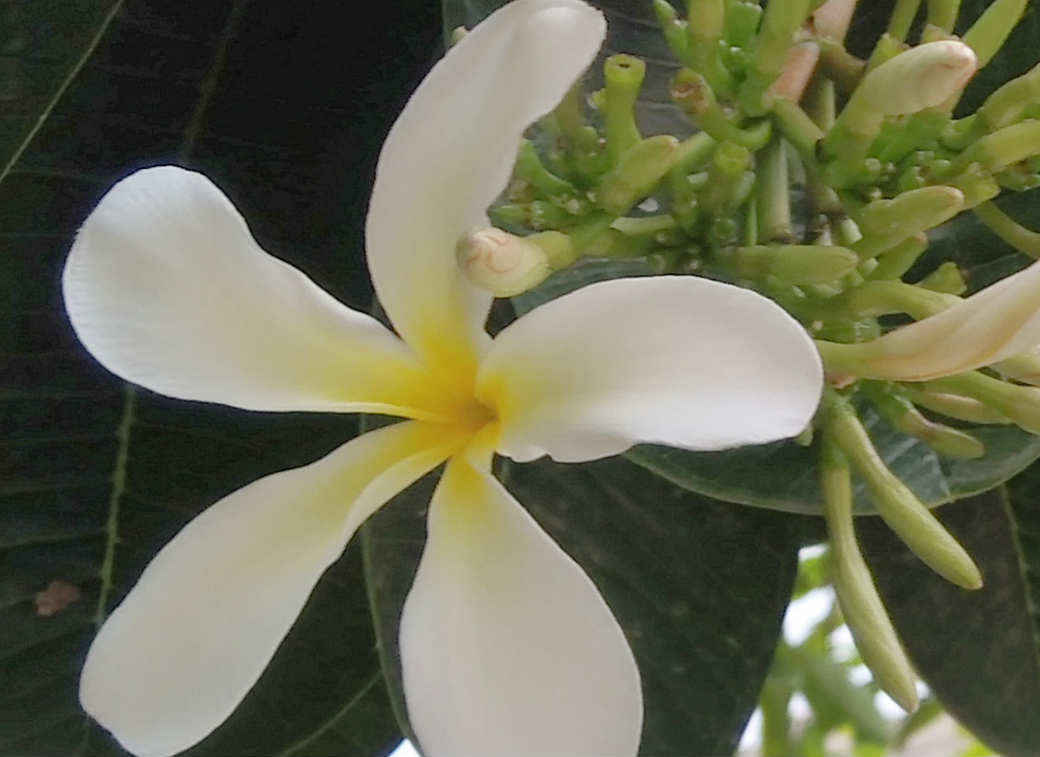 100% crop of the photo above. The Nokia 6 struggles with details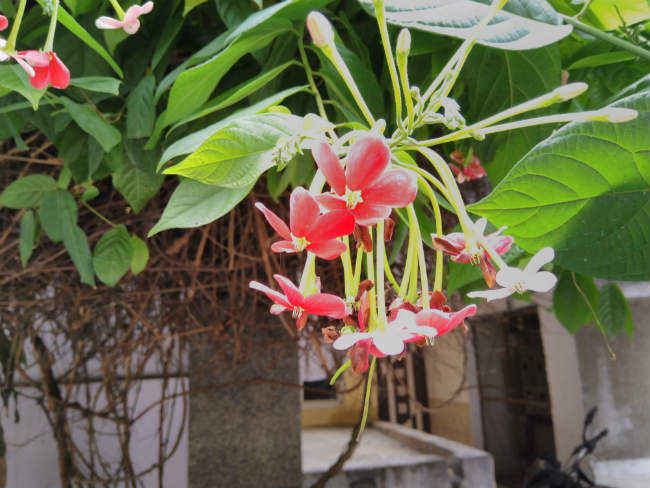 The scene evaluation algorithms on the Nokia 6 misfire often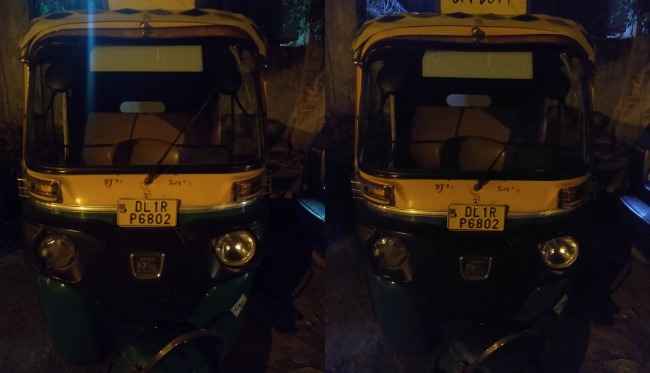 Low Light shot from Moto G5 Plus (left) and Nokia 6 (right)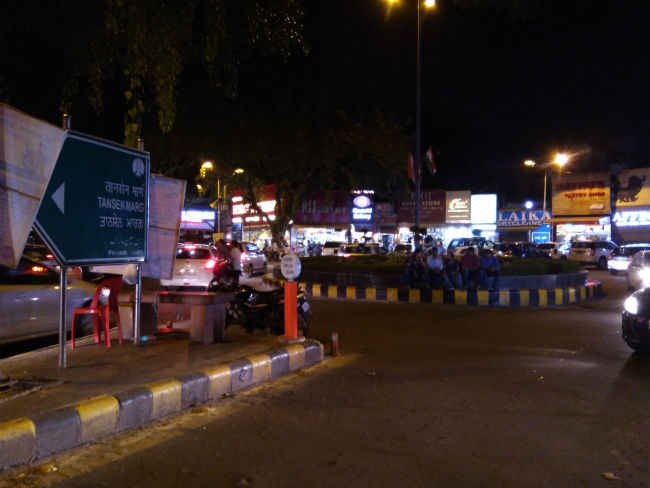 Shot by the Nokia 6, in low light
Further, the Nokia 6 also struggles with details in almost all situations. Low light shots are decent at times, but will often be completely dark. In low light, the Nokia 6 needs a light source nearby, like a street lamp or something similar. Even if the light source is a little farther away, or slightly dim, you'll end up with completely dark photos.
In many phones, things would be better with a good HDR mode, which is again something the Nokia 6 is missing. Similarly, there's no pro shooting mode in this device, and you're essentially getting a camera that will be outperformed by most entry level smartphones.
Click to see full sized camera samples from the Nokia 6
Battery: Up to industry standards...
Other than its design, the only area where the Nokia 6 meets its competition is its battery life. It doesn't have a large battery by today's standards, but it runs up to industry standards with the 3000 mAh battery inside. Our PC Mark battery tests kept crashing on this device, but regular usage results suggest a work day's worth of battery life. You will need to charge it once every night, but that's about all you will need. For heavier users, it may need a charge in the middle of the day.
This is average battery life at best, but that's what most Android phones do offer. You can indeed find better, but the Nokia 6 is not the worst either.
Bottomline: This isn't the phone you're looking for...
It pains me to say it, but the fact is that the Nokia 6 is a sub-par smartphone with no real redeeming feature about it. It has a decent design and somewhat dependable battery life, but its performance and camera quality make it impossible to recommend. It doesn't matter whether this phone sells online or offline, the Nokia 6 is outperformed by almost all of its chief competitors.
How it compares: Rock bottom...
If you need a smartphone under Rs. 15,000, your options usually revolve in the Xiaomi, Lenovo and Honor territory. The Nokia 6 takes a shot at that formidable competition, and fails. The Moto G5 Plus, Honor 6X, Xiaomi Redmi Note 4 and the LG Q6 have better cameras, better performance and better displays. If you're more interested in pure Android software and the promise of updates, the Xiaomi Mi A1 or any of Motorola's Moto G5 range will be better value for money.
Nokia 6 Key Specs, Price and Launch Date
Price:
Release Date:
16 Aug 2017
Variant:

32GB

,

64GB

Market Status:
Launched
Key Specs
Screen Size

5.5" (1080 x 1920)

Camera

16 | 8 MP

Memory

32 GB/3 GB

Battery

3000 mAh