Micromax MTV X505 Psych - volume isn't everything detailed review
Build Quality and Egronomics
Micromax MTV X505 Psych has an all-plastic body, sporting chromed-trimming along its back, and around the circular centre/menu button. Call/select and disconnect/return buttons are found to either side of the menu button. Prominent Micromax branding in silver is found below the 2.8-inch resistive touchscreen, with MTV displayed a trifle more subtle on the top left of the screen. It's available in two main body colours, white and black.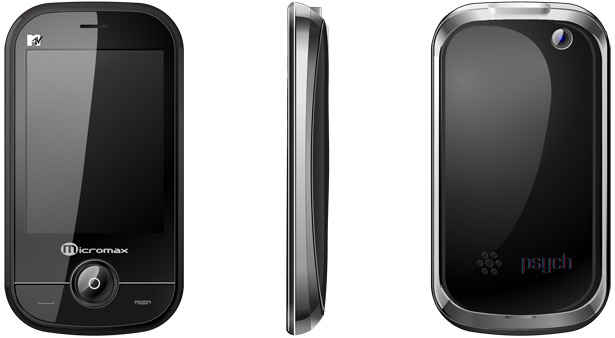 The phone's super-loud loudspeaker grill can be found on the bottom of the back-panel, alongside the Psych logo, while the camera is found on the top right of the back panel.
The top features the microUSB port seated alongside the 3.5-mm jack, with the mic-pickup at the bottom of the phone.
The screen has good sunlight legibility, and rates not too shabbily as a resistive touchscreen, though the bottom touch tab did give problems often. More on that on

Interface
The phone's interface is a nothing to write home about, with the dialer, contacts, messaging and menu arranged from left to right on the bottom touch pane of the home screen. Swipe left/right or tap on the homescreen makes the phone toggle though wallpapers, which if set in the phone's psychedelic folder, will browse through psychedelic wallpapers, and if set in another user-defined folder, will browse the images in that folder.
Also to be noted is the Windows Mobile style left pane of the homescreen, which brings up a list of apps and shortcuts that can be scrolled vertically, but can't be selected until dragged onto the homescreen as a tile.
The entire internal UI has a rather aesthetically displeasing purple floral background, and the main menu is available in two different modes - list or grid. The grid mode is much more aesthetically pleasing, with good looking icons divided into two screen tat can be toggled by swiping.
Messaging is not exactly fun, with the phone offering only a touch alphanumeric keyboard layout in portrait mode, with a "Smart ABC" predictive text typing mode as the only relief. No QWERTY in landscape, no landscape at all in fact, with no accelerometer for UI auto-rotate.

The phone's native audio and video player are also nothing to write home about, with unintuitive interfaces and touch controls that will leave you frustrated, something quite blasphemous in a music-phone. The lack of a dedicated volume button is also especially galling in a music oriented phone, resulting in non-intuitive reach to the onscreen volume dial within the audio player, or in call.
The phone also comes bundled with many apps, such as Snaptu, Nimbuzz, Facebook and Opera Mini.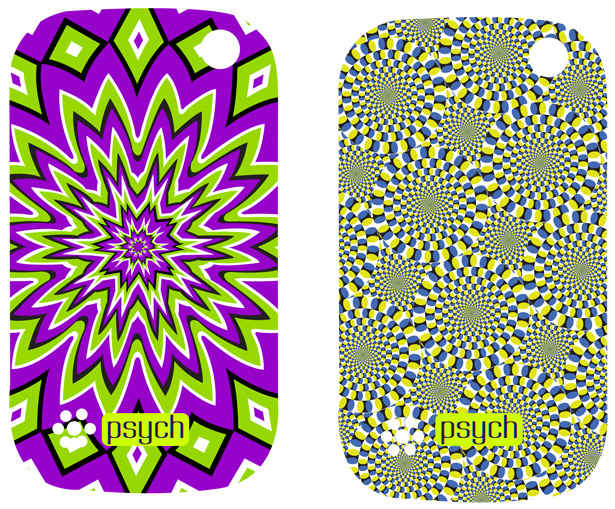 Performance
[RELATED_ARTICLE]Call
Call clarity and signal reception is good all round, with no calls dropped during our time testing the product, in areas of varying signal strength. The loudspeaker quality and volume in call was also good, however the mic delivered a distant sounding voice to the listener. Handsfree output was quite good at medium volume levels, but distorted at maximum in call volume, and the handsfree's microphone didn't fare much better.
Battery
The phone had a good battery life overall, not requiring a recharge in over 24 hours with average use, however, that figure drops considerably to under 14 hours, depending just how much the loudspeaker is used.
Camera
Not much can be expected of a 2MP camera, and Micromax did its best not to disappoint, with mediocre low light performance, colour accuracy, sharpness, contrast, and video recording. Noise levels were not so bad in good light, but appreciable in low light.
Audio
Audio playback performance was sufficient, with the loudspeaker really proving its worth in every aspect but the lack of any real bass. Handsfree/earphone performance was lower than expected, with high treble sounds propagated rather sharply, and a lack of bass evident.
Video
Video performance was average, with the 65K colour screen causing some noticeable banding.
Verdict: Unfortunately for Micromax, the MTV X505 Psych is a no-brainer no-buy, unless an extra loud loudspeaker is very important to you, or the option of customizing the look of your phone with six different colours of back panels, not forgetting of course, its dual SIM dual-mode capability.
[RELATED_ARTICLE]The phone's main USPs, a Yamaha audio amplifier powered loudspeaker, bundled MTV media, as well as its psychedelic wallpapers and back panels are indeed the phone's only plus points, with the bundled media not really making much of an impact on this reviewer - consisting of a disappointingly small list of songs and a collection of even fewer "MTV - 25 Things You Shouldn't Say" videos. As for the loudspeaker, we were pleasantly surprised at the minimal distortion apparent at maximum volume, but lament the lack of bass that can be found with other (admittedly more expensive) loudspeaker boasting phones. No number of wallpapers should be reason to buy a phone, and the few on the phone, no matter their psychedelic attributes, don't warrant a change in that rationale. However, the body panels are perhaps the best thing about the phone, with a variety of choices, almost one colour for every day of the week, certain to appeal to those who treat their phones as fashion accessories.
Price: Rs. 6,250
Features: 6
Performance: 5
Build Quality: 5
Value for Money: 5
Overall: 5.5
Read on to see how the phone's test scores...
| | |
| --- | --- |
| Brand | Micromax |
| Model | MTV Psych |
| Features | |
| Physical Specs | |
| Form Factor | Candy bar |
| 2G Network Bands | 900/1800 |
| 3G Network Bands | - |
| Screen Resolution | 240x320 |
| Screen Size | 2.8-inch |
| Maximum Screen colours | 65K Colours |
| Touchscreen / Dual Screen (Y/N) | Y/N |
| Battery Rating | 950 mAh |
| Dimensions (L x W x H) | 104.8 x 56 x 12.9 mm |
| Weight | |
| Expandable Memory Type | microSD |
| Hot Swappable | N |
| Available Colours | 6 |
| Other Features | |
| Operating System | Proprietary Java-based |
| Charging via USB (Y/N) | Y |
| Hardware Keypad (Regular/QWERTY) | N |
| Accelerometer (For auto rotate) | N |
| Address Book Capacity | - |
| No of calls in register | - |
| Talk Time / Standby Time * (3G Networks) | |
| No of Profiles # / Customisable | 6/Y |
| Offline Opearability (Y/N) | Y |
| Inbuilt GPS / A-GPS support (Y / N) | N/N |
| Connectivity | |
| Browsing (GPRS/EDGE/3G) | Y/Y/N |
| EDGE max speed | |
| 3G max speed | |
| Connectivity (WiFi/Bluetooth/IR/USB) | N/Y/N/Y |
| Bluetooth Version/A2DP support | v2.1 with A2DP |
| Accessories | |
| Bundled Accessories | Handsfree, AC adapter, USB data cable, one phone case, five back panels, service guide, user guide, PC Sync disc, warranty |
| Size of memory card provided | 2GB |
| Overall Build Quality (So 10) | 6.5 |
| Overall Ergonomics (So 10) | 6 |
| Keypad Design (So 10) | 5 |
| Camera Specs | |
| Camera Resolution (Mega Pixels) | 2MP |
| Video Capture Resolution | - |
| Dual Cameras / Auto Focus / Flash (Y/N) | N/N/N |
| Type of Flash | - |
| Mirror for self portrait (Y / N) | N |
| Camera Settings (So 10) | 6 |
| Zoom (Optical/Digital) | Digital |
| Multimedia | |
| Music Formats supported | MP3 |
| Video formats supported | MP4 |
| FM Radio (Y/N) | Y |
| Performance | |
| Signal Reception and Voice Clarity (So 10) | |
| Zone 1 | 6.5 |
| Zone 2 | 6.5 |
| Zone 3 | 6 |
| Device Earpiece Volume | 7 |
| Device Loudspeaker clarity (on call) | 6.5 |
| Handsfree Clarity (on call) | 6 |
| Loudspeaker Volume (on call) | 7 |
| Bluetooth Transfer Speed (KBps) | |
| WiFi signal strength (Zone 2) (%) | - |
| Captured Photo Quality (So 10) | |
| Captured Photo Colour | 5 |
| Captured Photo Crispness | 5 |
| Captured Video Quality | 5 |
| Effectiveness of integrated flash | - |
| Loudspeaker Audio Quality | 6 |
| Bundled Earphones Quality | 5 |
| Display | |
| Quality of display | 5 |
| Viewing angle of display | 5 |
| Legibility in bright sunlight | 5 |
| Video Playback Quality (So 10) | 5 |
| Price (MRP/MOP, Rs) | 6,250 |
| | |
| * Manufacturer Rated | |