Karbonn Titanium S5 detailed review
The Karbonn S5 Titanium is the latest Android smartphone to come rushing out of the gates with a quad-core processor at a budget price-point. Now that the Micromax Canvas HD has proved to an extent that Indian phone manufacturers can compete with the big names, it is up to the S5 Titanium to prove that it's not just Micromax who has the capability to do that.

Let's see if it does manage that.

Features

The Karbonn S5 Titanium packs in quite an impressive amount of hardware under its hood. The aforementioned quad-core Qualcomm Snapdragon processor clocked at 1.2 GHz takes the centre-stage, of course. Complementing that is 1GB of RAM and a 2,000 mAh battery. The Titanium has a large 5-inch IPS display with a resolution of 960x540 pixels and a pixel density of 220 ppi. It offers 1.4 GB of internal memory directly accessible by the user and supports microSD cards up to 32GB. Imaging is handled by an 8MP camera that can shoot 720p at 30fps. Connectivity options include 3G, Wi-Fi, Bluetooth and dual-SIM support.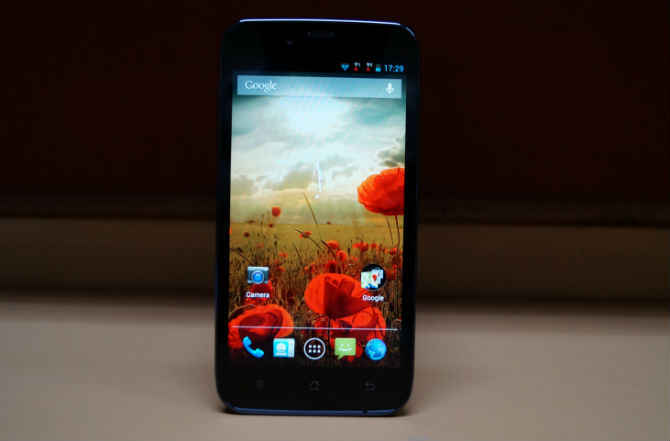 The Titanium comes with Android 4.1.2 Jelly Bean and although there is no word yet of a 4.2 update, there should be no reason the phone won't get one (in any case, we will keep you updated on news of any forthcoming updates). The Karbonn sports a very basic version of the Android interface, so lovers of stock Android will be pleased. The S5 comes with a couple of pre-installed apps such as Kingsoft Office, Paytm, Popi, WeChat etc. but nothing that you couldn't have downloaded from the Play Store for free yourself.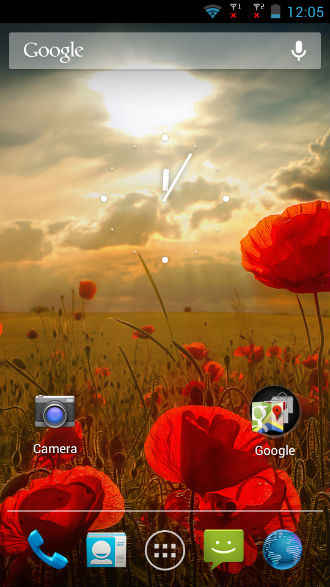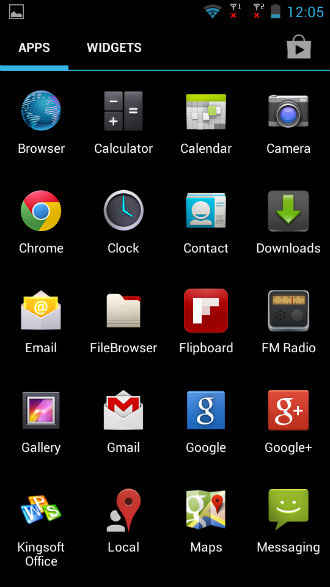 The Karbonn S5 Titanium sports a very basic Android UI.
All in all, the S5 Titanium has a solid set of features, especially on the hardware front. We do wish it offered more internal storage from the get-go but apart from that there's not really much to complain about at this price-point.

Performance

The quad-core processor wouldn't mean much if the S5 Titanium was unable to churn out good performance numbers. In Quadrant Standard and Smartbench 2012, the Titanium managed higher scores than the Micromax Canvas HD while it fell short in BrowserMark, Antutu and NenaMark 2. The Titanium seemed to not be able to perform well when it came to graphics benchmarks but we didn't notice any issues when we played a graphically demanding game like Dead Trigger.

For the exact benchmark numbers of the S5 Titanium as compared to the Canvas HD, please check the table below.
| | | |
| --- | --- | --- |
| Benchmark | Karbonn S5 Titanium | Micromax Canvas HD |
| Browsermark | 1442 | 1563 |
| Quadrant Standard | 4564 | 3596 |
| AnTuTu | 9178 | 13148 |
| Smartbench 2012 | 3746 | 3643 |
| NenaMark2 | 33.9 | 40.8 |
In real-world performance, we didn't face any significant issues when browsing the Web, as pages loaded quickly and were smooth to navigate. However, the Titanium did have serious issues playing all our 720p and 1080p videos with significant stuttering but it was able to play SD videos.

Overall, we would be lying if we weren't a little disappointed by the aberrations in the S5 Titanium's performance when it came to playing HD videos and graphics benchmarks. If you intended to make use of the Titanium's 5-inch display to watch HD videos then this could be a dealbreaker for you.

Design & Usability

The Karbonn S5 Titanium is a good looking phone in the way that black slabs of plastic and glass are. It does look like a larger Nexus 4 from the front and if you aren't a stickler for original design, that's a good thing since the Karbonn looks like it's worth more than it actually is. Build quality is a mixed bag since although the phone feels solid, there are some issues. The back of the phone is made of thin, glossy plastic that feels slippery. In our review unit the cover for the microSD slot that's located above the battery felt like it could come off at any moment and sure enough did, after some time. The phone's back cover is also difficult to take off and requires much wrestling with the help of your fingernails.The placement of the microUSB charging port at the top of the phone is also strange since most devices have that port at the bottom.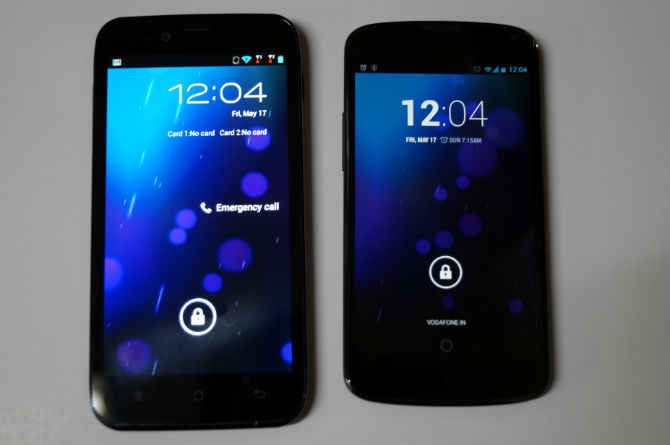 The Karbonn S5 Titanium and the Nexus 4.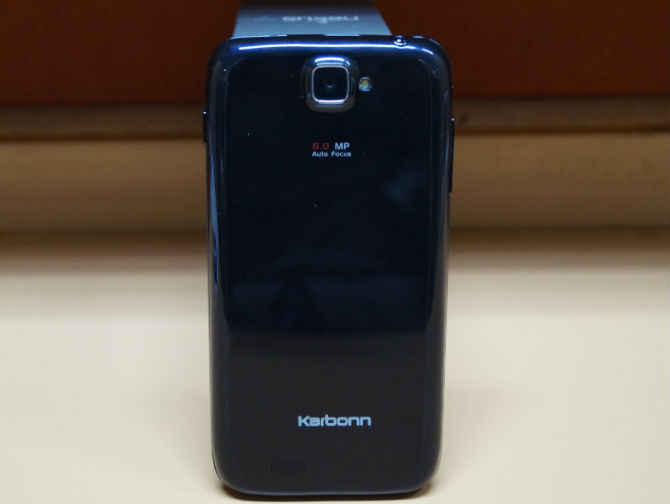 The S5 Titanium has a glossy back that attracts fingerprints.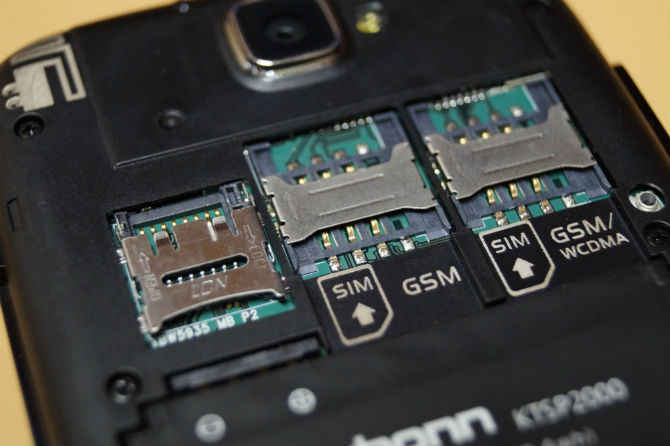 The S5 Titanium's microSD card tray is poorly built and easy to snap out.
The S5 Titanium has a large, vibrant 5-inch IPS display that's quite good at displaying both colours and black and white text. We did feel that the resolution of 960x540 pixels was low for a 5-inch display since it makes text look jagged. However, the display is quite sharp and suited for watching videos on or browsing the Web. Outdoor visibility is poor but that's to be expected on a phone at this price.

We also didn't find anything to complain about the touch response and accuracy on the Titanium. Navigating through the interface was a fluid and smooth experience and the virtual keyboard aided in quick and precise typing. Calls did sound thin and too sharp and the loudspeaker was not so great at handling calls. Battery life is just about average and it manages to last a day of regular use. The battery also takes longer than usual to charge to 100% so that's something worth remembering.

Camera and Multimedia

The S5 Titanium's camera is not really good at being anything apart from a casual shooter in spite of the 8MP tag. Low light photography is dismal with a lot of noise and low details. Under good indoor lighting, things do improve but noise is still a problem. The camera has issues capturing details both indoors and outdoors irrespective of lighting. Video recording is not much better. The camera manages to shoot smooth videos without stutter but we noticed that when panning the camera there were some serious artifacts created because of rolling shutter. The recorded videos are also extremely noisy with little sharpness or details.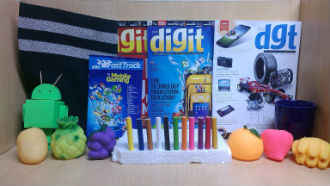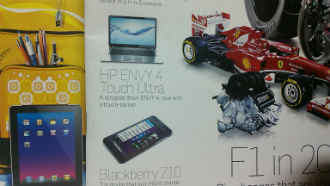 Images shot under good lighting (click to enlarge in new window).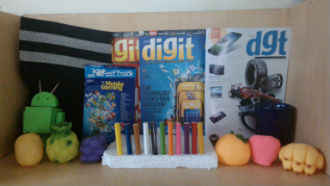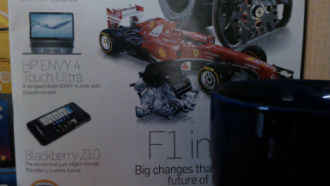 Images shot under low light (click to enlarge in new window).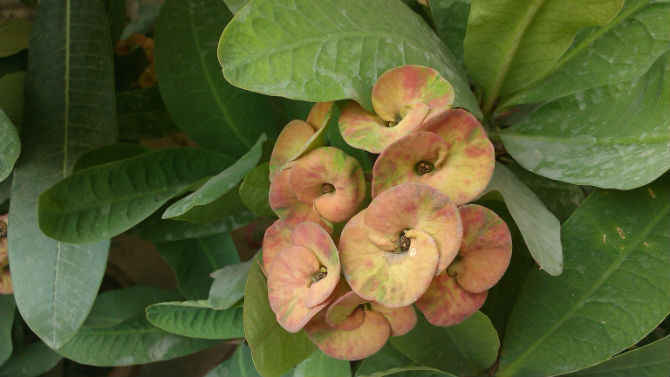 Image shot under sunlight (click to enlarge in new window).
We've already mentioned the issues that the Titanium has when playing HD videos but fortunately, audio playback is fine. The phone offers the basic Android music player and plays all genres of music just fine.

Bottom Line

The main competition for the Karbonn S5 Titanium is the Micromax Canvas HD and if the price difference of around Rs. 2,500 is not a problem, then the Micromax is the better buy. The Canvas HD has a better camera, outperforms the S5 Titanium in a majority of the benchmarks and a better looking display. Apart from the lower price-tag, there's really no reason why you should go for the Karbonn over the Micromax. However, if for some reason, you can't (or won't) get the Canvas HD, then the S5 Titanium is a good option to go for. If Android is not a strict requirement, then you should also consider the Windows Phone powered Nokia Lumia 620.

The Karbonn S5 Titanium is now available in India for Rs. 11,990.